Updated
25 Aug 2021
17 min
Social media is a jumping-off point for many people to get informed. Yet, on such platforms, users are more likely to voice opinions rather than share knowledge.
That's when the websites to ask questions become a good help. For example, Quora's monthly active user base grew from 200 million to 300 million in 2018 alone. In 2021, the 6.6 million downloads of the Reddit app represented a 128% increase over the previous year.
What is a selling point for this kind of platform and how to build one? How do they remain beneficial in a years-long run? How Q&A websites managed to survive social network dominance? Read on to find out.
Q&A website definition and overview
As the name suggests, a question and answer website enables you to ask something and receive the answer. You may wonder; how does that differ from a post on socials?
Social media typically lends itself to open-end discussions. It can easily provoke a huge amount of spam and flood. And sadly, a chance to find an accurate answer is getting increasingly rare. Besides, socials are used mainly for sharing the content, not fact-checking.
When it comes to a Q&A website, having the last word isn't the main point of a conversation. Unlike social media, these platforms encourage you to give the best answer in return for a higher rating.
In practice, the most upvoted answer remains on top, meaning the solution is already found. So it is the quality of the content that affects how much further discussion goes.
Ultimately, a question and answer website is a knowledge repository driven by community-based topics.
Below you can see what a question on Quora looks like. Notably, many aspects affect the question's visibility, including how many followers and answers there are, and how many upvotes come from the best answer.
Popular websites to ask questions
Apart from some of the most popular Q&A platforms, we're going to bring you statistics, including numbers of monthly active users (MAUs).
Stack Exchange & Stack Overflow
Stack Exchange (431.8 mln monthly visits) is a network of Q&A websites across many topics ranging from graphic design and cooking to photography and sport. The website was created in addition to Stack Overflow, a go-to for programming knowledge sharing with 269 mln monthly visits.
Quora
Quora(300 million MAUs) is widely used for posting questions on any topic a user can be curious about. Quora is also well-known among marketers who view it as a research and promotional tool. In 2013, Quora introduced Blogs, letting writers share their works originally published elsewhere. As of 2021, Quora gets an average of 3,000 – 5,000 questions daily.
Blind
Blind is an interactive Q&A platform for posting questions across tech industries anonymously. 3.2 million registered professionals ask job-related questions on topics like salaries, promotions, bonuses, etc. Coworkers also can start a survey via their company-only channel.
Reddit
Reddit is home to thousands of user-created boards called "subreddits," which cover a variety of topics such as history, science, comics, video games, music, pets, cooking, and others. 430 million users worldwide can share posts, links, imagery, videos, and other question-related content. Everyone having an account can start a private conversation. Reddit users largely come from the U.S., counting over 220 million.
Ask.fm
Ask.fm has 32.8 million users. The website's audience is 13 to 25 years old, COO Janis Grivins has confirmed. Many people use Ask.fm for posting questions to a person's profile anonymously. Thus, a user can feel free to be whoever they are.
Want to build a question and answer website?
Start with an MVP. We know how to launch your product, saving both time and money.
Learn more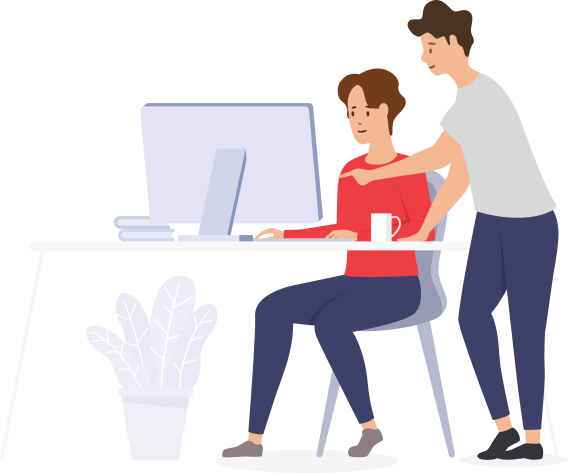 Online Q&A platform: pros and cons
What users love about question and answers websites
Speaking about opportunities, questions and answers continue to drive traffic a long time ahead. Unlike posts popping up on socials, Q&A platforms have the type of content people view for years after it goes live.
Backlinko found out that Reddit content is more likely to become evergreen in comparison to popular social media:
Once you deactivate your Reddit or Quora account, all questions and answers you posted remain. People, however, won't see who it came from.
All these details suggest Q&A platforms can be a tool for figuring out which topics have a greater chance of leading to evergreen content.
People browse question and answer websites to fix exact problems. If your answer is difficult to read, an algorithm will likely filter it out. The more informative and readable your answer is, the higher chance it will appear in a user's feed. So it comes as no surprise that helpful and source-rich suggestions are well-suited for the tech industry.
There are many reasons people use anonymity. Some of us are just more private. In some cases, not everyone feels comfortable asking questions publicly. And many people just would like to speculate about what goes on behind closed doors.
You'd be surprised by the amount of time people spend involved with their idols, normally as a part of Internet activity. Just seeing how Cameos on Google rode the wave of hype that grew around the celebs. Celebrities see via Cameos the top questions Google users would like to ask. After selecting one, a person records a video and posts it to Google search and Google app.
Source: Google Play
Given a wide variety of questions, the business will likely find its target audience within a Q&A website. People ask questions trying to find a solution to all kinds of issues.
Therefore, it's easy to find out the pain points of your potential customers, as well as identify how you can solve their problems. Entrepreneurs can also find the initial client base for their new products, and get quick feedback with the help of websites like Quora.
Want to shake up the way Q&A sites have been working so far?
Our experts will create a Q&A platform your visitors will love to use.
Talk to an expert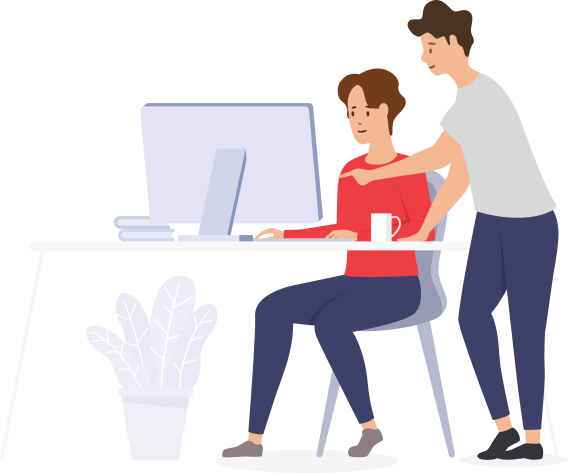 Common struggles of running a Q&A site
User acquisition is a challenge for every new website or service. So how to make a question and answer website successful when no one uses it in the beginning?
When you just launch your platform, there won't be any piece of information that could attract visitors — until you generate it on your own.
Quora's founders and initial employees were posting the first questions on a platform and replying to them as well. Since the website's creators had similar backgrounds, it made Quora a perfect place for such topics as programming and startups.
This is another challenge you may face when launching a Q&A website. Nothing prevents a person from using fake names and bio descriptions.
If you wonder how to build a Q&A website like Ask.fm without the risk of users getting bullied, the honest answer is: you can't. This is a major drawback when running any platform that involves user-generating content.
There is one exception — verified accounts. Quora created this option for high-profile writers and public figures whose identities can be officially confirmed.
Verification solves the problem in case someone pretends to be a celebrity or creates fake pages next to a real one. Unfortunately, it works out well for a limited number of people only.
These verified profiles have a checkmark that is easy to spot in search results, for example:
How to create a question and answer website
Start with finding an audience
First, look at your competitors' path. In the beginning, Quora was mostly concerned about startup-related topics. Narrowing the audience, the site managed to create a like-minded community.
Before your platform is ready to scale, it should also cover only a few topics. Find an area or create a clubhouse where you can do your best. The perfect example is Stack Overflow which dominates in the programming field.
Question and answer website functionality
Now let's dive into how to build a Q&A website filled with the most important functions.
Signing up
Apart from email sign-up, let people register via Google or Facebook accounts.
Before the registration is complete, ask a user to pick a few topics they are interested in. People would want to either increase their knowledge or contribute to a particular field.
Enable users to change topics they follow anytime. This balance helps Quora ensure the ongoing engagement of both experts and knowledge seekers:
Search
Let users find questions using keywords and narrow the search results with selected topics.
Make it easier with a predictive search — a dropdown of suggestions that changes as you type. So if a question you want to ask already exists, you'd easily check the provided answers.
Questions and answers feed
Create two feeds on Q&A site ranging in content types:
Recent activities show what questions are trending.
Subscriptions send updates on the question categories and users you follow.
Give users more control over the feed. Let them see content filtered by date range and users that initiated the question.
Questions functionality
Display a preview before the question is ready for submission. Let the author publish it directly or anonymously according to community rules.
Before hitting the "Submit" button, users might want to attach images or set the current mood emoji.
As an additional option, you can follow Quora's example. Give the author a choice whether to show the question in their followers' feed:
Also, you can make the usage of a Q&A platform more interactive. There is a wide range of possibilities of how to put a question:
A poll. Choose one answer from the list.

Checkbox. Select a few answers left by the question initiator.

Image poll. Pick one image answer from the list of 2 or 4 images.

Dropdown. Show a dropdown list of further questions based on people's previous answers.
Don't let users alter the meaning of their questions with editing. Once a question is posted, the initial text should remain the same.
Answers functionality
Let users post their answers in the comment section on the question page. Importantly, allow them to build hyperlinks to the provided information.
So a person could point something out in the text, Quora also gives minimum editorial tools like font styles (bold, italic, ).
Profile
Allow people to follow each other. Ask users for a brief bio. Each profile can display previous questions, answers and topics a person is subscribed to.
Rating system
Encourage people to give informative answers that can be upvoted or downvoted.
Avoid a 1-5 rating scale when building a question and answer website. Remember, it's not about selling goods. Instead, make the process simple with clicking on thumbs up/down just like on Reddit:
Reputation points act as a scoreboard. An upvote on the answer makes it more valuable and ranks it higher.
With a rating system, you improve the quality of the content so that a helpful suggestion can become a point of pride for the user.
Moderation
In case your Q&A site tolerates anonymous comments, some users may find themselves victims of abuse.
Enable users to flag inappropriate content. Write down the cases when moderators should interfere.
You may also like: How to Build a Review Website Like Yelp
Monetization used on websites to ask questions
When speaking of a business model, we can say that Q&A websites are, to some extent, newcomers to monetization. Initially, Quora had no revenue as such. The whole success was built around user-generated content. So there are fewer revenue streams to benefit from in comparison to many other platforms.
Donation
Thankful for informative answers, people may admire your project and help improve it with donations. Such a revenue model is widely used on community-based platforms. Ease this process by integrating multiple gateways like PayPal, Stripe, and Dwolla.
Profile upgrades
Give users an access to customize their question posts with a wider toolset. You can let the user set a current mood status, attach more images, start dropdown questions, etc. For example, Reddit Premium makes user experience add-free and customizable in return for a monthly payment.
Self-service ad platform
Ads are an excellent means of income for question and answer websites. The uncontrolled amount of advertisement, however, would probably scare away many users. For example, Quora for Business is self-service. If you want to run ads on Quora, you should create an ad account.
Source: Quora
With ads on Quora, users can easily let potential customers learn about their services. Besides, the advertisement includes promotions of any type, such as third-party content, and the Quora content as well, including questions and answers.
Ads appear in Quora's feed and on question pages. Overall, there are four categories available to organize your Quora's targeting set:
Contextual. Make ads relevant to certain topics, keywords, or questions.

Audience. Select which people see your advertisement.

Behavioral. Display ads based on the users' subscriptions or question history.

Broad. Maximize potential impressions by running ads widely across the site.
Additionally, there are Secondary Targeting layers. These include location, device and browser, gender, email.
Out-of-the-box vs custom solution development
Ready-made approach
If you'd like to know how to build a question and answer website that saves both time and money, there are many SaaS solutions. Without coding from your side, you can start running a website in a matter of days. For example, Forumbee is a cloud-based feedback and idea generation platform with Q&A software:
If you find a customizable template, it will even give you a bit of a chance to stick out amongst a crowd. However, if you want to provide a unique experience, an off-the-shelf solution can miss valuable functions.
At some point, you will need to scale your business to stay afloat against competitors. Unfortunately, an out-of-the-box solution won't meet all of your customers' needs.
Custom solution
By building your platform from scratch, you escape the boundaries set by a ready-made interface. Unlike typical site builders, custom software will enable a set of unique features on your website. A development team with a proven track record better knows how to create a Q&A website that totally reflects your brand identity.
A custom solution can easily grow as your business changes. Developers with wide expertise will be making improvements within future iterations. That factor will prevent you from the need to purchase additional licenses continuously.
The product discovery stage is an introductory step before creating a question and answer website. Its main goal is to define the requirements, analyze the business needs and reduce risks. As a result, you will be provided with your project's estimate. Besides, we will uncover possible pitfalls and suggest the best solutions.
The feedback from customers would be real proof of whether you were right or wrong about the website's idea. To have it, however, you don't need a final build. Creating a minimum viable product (MVP) is the best way to deliver the basic version of live Q&A platform to both investors and early adopters.
Do you want to build a custom Q&A website?
Hire Codica Team to bring your innovative ideas into reality.
Learn more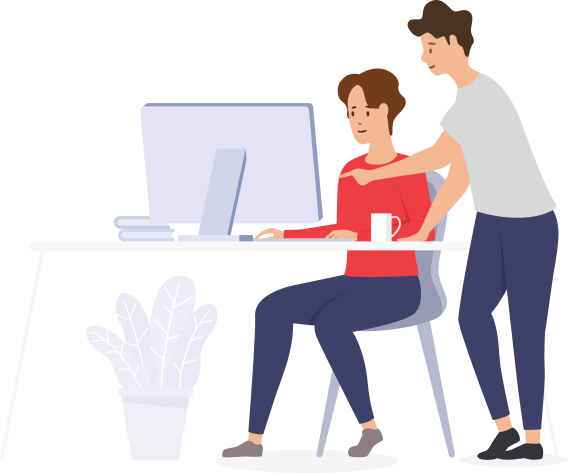 Why choose Codica to build a Q&A website
Codica is a full-cycle software development agency. Meaning, we build your product from scratch and make sure everything works properly after its launch.
None of this would be possible without our dedicated specialists:
UX/UI designers;
Project managers;
Software developers;
DevOps engineers;
QA engineers.
Each of them has profound knowledge in their field and experience in working on large-scale software products. Before creating a question and answer website, Codica Team will analyze the input data and prepare a well-detailed project scope.
With the best programming tools like Ruby and Ruby on Rails, you will ensure all your functionality works perfectly. Rails framework offers many features that enable rapid prototyping. Along with simple automated testing, it makes Rails an advantageous framework.
Further reading: What is Project Discovery Phase in Custom Software Development
Then, we will build an MVP. Based on collected feedback from early adopters you will know precisely what to add in future iterations.
A partnership with Codica as an MVP development agency doesn't end here. Once your product is launched, Codica Team will be taking care of a software state. If any bugs occur, we will fix them shortly after.
To create a question and answer website for a wider mobile audience, consider building a progressive web application (PWA). Such a solution will let users stay connected to your Q&A platform with poor Internet due to pre-caching. Besides, PWA doesn't take much space on a user's device.
Key reasons why we see progressive web app development services as part of a successful mobile strategy.
Fast-loading pages;
Push notifications;
Cross-browser compatibility;
Offline usability.
If you want to know more about the PWA technology, we are happy to share our ready works. Learn about the mobile-friendly app we delivered in our job matching service case study.
Conclusion
Many people enjoy bringing their concerns to light with a click of the mouse. Q&A platforms are great in helping us find solutions and share insights. Since the answers can be upvoted or downvoted, there is an incentive to create well-thought-out content. As a result, everything depends on the quality rather than how fast the information spreads.
If you are interested in creating a question and answer website, hiring a development team is the most efficient way to do this. You will be able to save costs and launch quickly with a Minimum Viable Product.
At Codica we have been creating successful custom web products for clients all over the world. Contact us, and we will help you build a Q&A website that users will love.