Updated
29 Apr 2022
22 min
Over the past 13 years, Airbnb has become one of the most popular and profitable rental websites. It stands for a peer-to-peer marketplace that provides accommodation-renting services all over the world.
However, what does it make unique, successful, and game-changing? What business model does Airbnb implement to make a profit? What is an efficient way to build a similar website?
In this article, we are going to discuss how this major lodging rental website stands out from the rest, and tell you how to build a website like Airbnb in detail.
Airbnb history and overview
In fact, there are many services like Airbnb: booking.com, Vrbo, Wimdu, TripAdvisor and 9Flats.
Therefore, there are already many competitors and alternatives in this market segment.
If you are wondering how to create a website like Airbnb, you should know that Airbnb has the same functionality as any other booking website, but there is a global differentiating feature.
This platform connects guests with homeowners, while other marketplaces similar to Airbnb connect the customer with hotels and motels. Therefore, Airbnb marketplace platform has three parties: travelers (who want to rent), hosts (who want to rent out), and admins (who take care of the smooth and transparent interaction between the first two sides).
Let's look closely at how to make a site like Airbnb and review the overall statistics about Airbnb through different aspects to see the working results.
History of Airbnb
The story of Airbnb starts in August 2008. Two designers from San Francisco, California, Joe Gebbia, and Brian Chesky, were on a tight budget. In order to make money to pay for their accommodation, they came up with an idea to rent out their living room in a bed and breakfast format. There were three airbeds for the guests.
When the designers received money for their accommodation, they started looking for investors to support their startup idea. Brian and Joe developed a simple website and posted their living room for rent there. Shortly, they improved and expanded the platform for use by other hosts, and implemented additional functionality:
Sign-up/Login process
An option to be a traveler or host
An option to monitor new listings.
The worldwide known Ruby on Rails marketplace was initially named "AirBed and Breakfast". As mentioned earlier, the primary core platform idea was to list couches and airbeds. In its early days, the website was quite similar to a paid version of the popular service CouchSurfing.
Here's what one of the first Airbnb website versions looked like back in their early days.
Starting as a room booking platform, Airbnb is now one of the world's major accommodation rental marketplaces.
The infographic below that may inspire you to develop a website like Airbnb, shows how Airbnb went from two guys providing couches to a 113 billion-dollar marketplace giant.
Source: Funders and Founders
Airbnb's business model
If you want to know how to start a business like Airbnb, then it's important to learn about its business model. It is based on sharing resources rather than providing services directly. The model allows the rental website owner to connect the sellers and the buyers and make money.
According to the monetization strategy, both travelers and hosts pay commission for every order. Thus, owners pay 3% per each transaction, and guests pay approximately 6-12% per each booking. The commission amount on a rental marketplace like Airbnb fully stands upon the property value.
Here, you can see the platform commissioning structure for both visitors and hosts that helps generate revenue.
The owner can split the fee with a guest or pay it fully. The host-only fee is mandatory for certain types of hosts, such as hotels. Usually, it amounts to 14-16%, but hosts with strict cancellation policies and some other host groups pay more.
On the other hand, Airbnb's business model provides insurance service. If a host incurs loss due to unexpected damage, Airbnb covers it. For example, the insurance compensates additional cleaning or broken valuable property. As for now, Airbnb is the only rental marketplace platform that suggests this kind of support for hosts.
Related reading: Best Monetization Practices to Build a Successful Online Marketplace
How to build a website like Airbnb?
1. Choose the solution type
In fact, you can build such a platform with the help of two options:
Choose a ready-made solution;
Choose custom development.
Both options have their benefits and drawbacks that depend on users' needs and preferences. Let's quickly take a look and define when and why you need to use each option, to understand how to start a website like Airbnb.
Ready-made solution
In case you want to start your Ruby on Rails marketplace in a matter of days at an affordable price, a ready-made template is a pretty good choice. By the way, you can choose either a non-customizable or a customizable template that will give more freedom to your business. However, you will need to scale the product sooner or later.
Considering the most popular solutions, we recommend you to pay attention to Sharetribe, RocketBazaar, Yo!Kart, CS-Cart, and Shopify. These platforms offer a wide range of functionality, so you can choose different solution options at any price while deciding how to create a website like Airbnb. Your marketplace information will be stored on the servers along with thousands of other websites.
Custom development from scratch
In case you want to have specific business logic and be user-oriented to the maximum degree, custom marketplace development will work best for you.
This approach is rather time- and cost-consuming, but as a result, you will get a fully-functional web application created by a professional software development team. They will take into account all your preferences and business requirements to bring your ideas to life.
Recommended reading: How Much Does it Cost to Build an Online Marketplace in 2022?
2. Choose the technology stack to build a website like Airbnb
Let's now discuss how to build your rental marketplace platform choosing a custom software development services option and the Airbnb technology stack.
The technology stack is crucial for a project development process. Firstly, it greatly affects the budget because every tool has its own degree of complexity, thus the rates will significantly differ. Secondly, it makes a huge difference in product scalability and the time required for the development.
Alongside this, you should keep in mind that the modern Airbnb marketplace platform utilizes a pretty powerful technology stack and a large number of tools. In terms of the marketplace MVP, you will not need that full range of instruments for front end and back end. Most likely, you will use far fewer engines and they may be completely different. Knowing the tools helps when deciding how to build a website like Airbnb.
You can use the following technology stack to develop a website like Airbnb:
Programming languages — Ruby, JavaScript, Java, HTML5, CSS3
Application Framework — Ruby on Rails
JavaScript Framework — React.js
Automation Frameworks — RSpec, Capybara
SQL data storage — PostgreSQL
Data storage — Redis
Web server — Nginx
Web application server — Puma
Hosting — Amazon Web Services (AWS).
As you can see, we offer Ruby on Rails as the main application framework for building a website like Airbnb. It will assist you in developing your MVP website rapidly and affordably, and Rails will also make your online marketplace platform scalable, productive, and protected.
As for the Airbnb platform, even though they implement a vast technology stack, they still run on the RoR framework. Therefore, it may be a good idea to build a room booking site like Airbnb with Ruby on Rails as well.
3. Define the functionality required for a rental marketplace
When you create a website like Airbnb, you need to distinguish between the core and additional features. Due to the fact that the Airbnb marketplace platform has two parties (exclusive of the admin) – travelers and hosts – we will discuss the platform functionality required for each side. It is worth noting that the most complex development part is connected with implementing the hosts' features.
As Joe Gebbia puts it, the story from a customer about challenging experience using the service opens many possibilities. So, users' insights help you to define the needed features. By defining the relevant functionality, you can assess how much it will cost you to build a website like Airbnb.
Here are the core features required for an online marketplace like Airbnb:
Authorization and roles
The platform users are divided into travelers and hosts. The latter publish their accommodation and specify the details. Guests can see all the available options, comprehensive information, and book real estate listed or contact the owner. The roles are typical for a marketplace like Airbnb.
Moreover, the authentication feature allows suppliers and consumers to change their roles anytime. For example, today you have an empty villa for renting, tomorrow you will probably be making a business trip to another city and searching for accommodation.
Personal profile data
Users should have an opportunity to modify their settings smoothly and conveniently. For instance, they may want to adjust their account settings like e-mail, password, phone number, etc. This feature builds confidence between the customers and your Ruby on Rails marketplace.
Listing
Both platform sides fill in the most useful data. Sellers specify the details about the accommodation provided, including locations, types, prices. So, how much does it cost to stay in a particular place? A traveler will know from the data listed by a host.
Online maps
This function allows customers to navigate the local area and find the most relevant lodging. Also, it provides a sorting system to search around the area and get a quick property preview with the name, price, and a couple of photos.
Also, the algorithm shows you the most popular accommodations based on the views and visits of users. This feature is widely used on platforms like Airbnb.
Messaging
When you are considering the option to make a website like Airbnb you should not avoid such a meaningful feature like messaging. It is crucial as it allows travelers to discuss any details with the hosts, like arrival time, delays, number of guests, etc.
Booking management system
This is one of the essential features of Airbnb. When travelers search for accommodation, they want to book it for a particular date. This way, a homeowner receives a notification and decides whether to confirm or decline the booking. It makes the marketplace more flexible compared to Booking.com for the following reasons:
Hosts have the opportunity to solve any issues before confirming a booking;

In case it is impossible to provide lodging, homeowners may decline a request.
Recommended reading: How We Delivered MVP for PlanMyKids - Kids Activities Marketplace (Case Study)
Booking system development may be adjusted for a particular time when a guest is flexible on travel time.
Notification system
Push notifications allow both guests and hosts to reach a certain web page as fast as possible. It works pretty simply: you get a notification, click on it, and immediately shift to a certain page. This way, it greatly boosts user experience on an Airbnb-like marketplace and accelerates many processes.
It is pretty convenient, isn't it? This feature will enable the users (both travelers and hosts) of your online marketplace to always stay up-to-date.
Online payments
Airbnb architecture allows booking marketplace travelers and hosts to send and accept payments for their services. Development of online payment system should be based on intuitive design and ensure security.
Cancellation options
If the traveler's plans change, the host may set their conditions for booking cancellation. It is helpful to improve guests' and hosts' experience with using the marketplace like Airbnb.
Flexible dates
With more people working remotely, a flexible search for accommodation became more relevant. This way, travelers can choose where to spend their weekend or off-peak days. At Airbnb, the date range expands up to 12 months. Brian Chesky noted that the Airbnb button "I'm flexible" was used 500 million times.
Translation engine
Airbnb has introduced a translation of descriptions and reviews into over 60 languages. You don't need to click for translation buttons as the function works automatically. Besides, the engine learns from new content, improving over time.
Community support
For an online marketplace like Airbnb it's crucial to have powerful community support. This feature provides both hosts and travelers with 24/7 access to support services that solve the problems of platform users.
When planning how to start a website like Airbnb, apart from general functionality, you need to consider the features for each platform side. Let's take a brief look at the functionality necessary for hosts and guests of an Airbnb booking system.
Functionality for all parties of a platform like Airbnb
Travelers (buyers)
Hosts (suppliers)
Additional features
Add & edit profile details
List property
Comparison of multiple accommodation options
Use search & filtering options to find properties
Wizard listing
360 accommodation virtual tours
Get apartment details
Set the pricing & availability
Advanced filters
Book a property & add to a wishlist
Set the payment details
Accommodation activity by platform
Use integrated messenger to contact a host
Use integrated messenger to contact a guest
Options for flexible dates and stays
View upcoming/past bookings and reservations details
Accept/decline booking requests
Translation tool
Receive push notifications
View upcoming/past bookings and reservations details
Cancellation options
Submit reviews
Submit reviews
Add/delete payment methods and see transaction history
Add/delete payment methods and see transaction history
Airbnb continuously works on improvements for the platform. They include new features based on suggestions from users.
Recently Brian Chesky asked people on Twitter what features or services they would like to get in Airbnb in 2022. There are many answers. For example, a popular suggestion is traveling with others who share common interests.
Source: Twitter
4. Build a rental marketplace minimum viable product
We recommend you to build a marketplace MVP first, instead of creating a fully-functional product at once. The matter is that the MVP services will help you save time and budget. Also, you will get valuable feedback from investors (if any) and a target audience that will help you validate your idea.
You need to include only the primary functionality during marketplace MVP development. Over time, you will expand the platform implementing add-ons and optional features.
Here is the primary functionality that should be implemented on an MVP web development solution like Airbnb:
Sign up/Sign in. It allows users (both guests and hosts) to create an account where they can manage personal data.

Guest and Host roles. You need to diversify the platform roles to provide travelers with an ability to search for and book accommodation and allow homeowners to list their property and specify the required details.

Search option. It helps travelers find relevant lodging and experiences. This feature is widely used when making a website like Airbnb.

Filters. This way, you allow travelers to clearly define their request by choosing a certain real estate type, price, availability, inner facilities, amenities, number of rooms, beds, bathrooms, etc.

Search results. It is the page of relevant accommodation options which should include informative property cards with high-quality photos (slides), the possible number of guests, facilities, and a map with lodging icons on it. Airbnb tech stack also allows displaying the prices at the suitable locations on the map.

Property page. It should contain a full and comprehensive description including facilities, amenities, number of beds, bathrooms, and accommodation type. Also, you need to make the 'Contact Host' button as vivid as possible so that users do not find it difficult to book accommodation on websites like Airbnb.

A host contact form. When users click on a CTA button, provide them with a form that stands for the final user journey stage. It should require travelers to fill in important information and send an email to a host. This way, suppliers will receive a notification and respond to consumers in any possible way.

Communication channels. It will be a good idea to add an online chat where users can communicate to discuss the details. Marketplace development also may include a call function for immediate communication.

Relevant recommendations. In case users do not want to book the found property, they may want to see other relevant and similar options. This feature greatly boosts the user experience of an Airbnb-like marketplace and allows you to retain customers.

Cancellation options. Plans may change, so this function allows a guest or a host to cancel the booking if necessary. Airbnb's business model includes the conditions on which cancellation is made.

Customer reviews. The comments from users are a valuable source both for hosts and guests. They help gain the vision of a place to stay for guests, and the hosts may learn what is great about their service or what can be improved.
The above mentioned core features can help you get an estimate of how much it may cost you to build a website like Airbnb.
Have a great idea of a multi-vendor platform?
We build online marketplaces that end users love.
Let's get in touch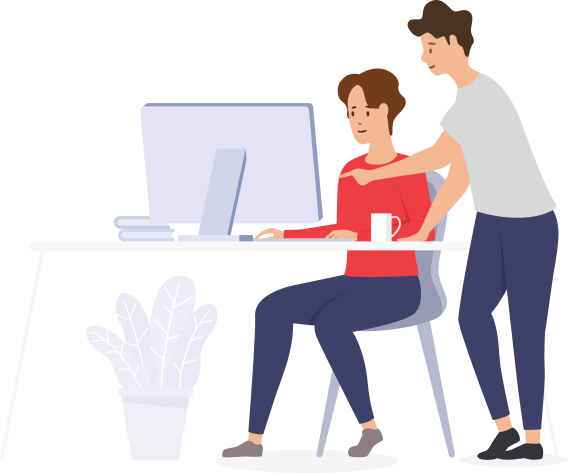 5. Follow common marketplace design principles
You may be wondering how to make a site like Airbnb in terms of design. Does it have to be attractive and high-quality? The reason for this question is that many people believe that while building a website like Airbnb you should put the conversions and functionality aspects first.
However, the first thing you see when visiting Airbnb website is its design. This way, your initial impression, and consequently, further purchases completely depend on this crucial aspect.
The design has always been important at Airbnb – it was founded by designers and the first guests were coming to a design conference in San Francisco. Some of the biggest changes have come from scaling and adapting to the momentum.
- Alex Schleifer, Airbnb Vice President of Design
Airbnb marketplace platform has two key principles: designing for trust and designing for everyone. Thus, in April 2016, Airbnb introduced an updated app design following these two principles. The platform development team made everything to match people to houses, neighborhoods, and experiences that will help them live like a local.
Core e-commerce design guidelines
Simple message
You should get out a clear message to your potential users. First of all, implement a simple and intuitive design that will help customers understand what products and services are available. Also, emphasize the strong points of your website that make it stand out from the market rivals.
Intuitive navigation
Navigation and user journey are the foundation stones of usability in the Airbnb website design. The easier it is to buy products, the more sales are generated. Build a simple-to-understand and efficient user flow that will allow your target audience to find and purchase the desired accommodation in a few steps.
Trust level
You should avoid tons of information on the webpage. Otherwise, the users will feel overwhelmed and will likely leave your marketplace without any purchase. Create trustworthy photos of products, give a full item description, implement a feature that allows customers to leave comments or reviews for other potential guests.
Below, you can see the design that Codica created for search and scheduling functions in a Airbnb-like rental app:
Want to know more about the importance of web design for online marketplaces? Our article will help you: Online Marketplace Design.
How much does it cost to create a website like Airbnb?
To make sure you are ready for your platform development and launch, we have prepared an approximate cost of a peer-to-peer marketplace like Airbnb.
Please bear in mind that the final price of such a platform depends heavily on such factors:
The functionality you wish to have on your rental marketplace platform;
The development approach you choose;
The location and consequently, the rates of your development company.
Taking into account all the functionality discussed above, an average cost of a rental housing website is as follows:
How much does it cost to build a website like Airbnb?
Features
Time, hours
Cost, $50/hour
Design
UX Development
64 hours
$3,200
UI Development
128 hours
$6,400
Architecture
Project setup
16 hours
$800
DB structure
32 hours
$1,600
Integrations
Payment (Stripe or PayPal)
64 hours
$3,200
Main functionality
Authorization and Security
72 hours
$3,600
User Profiles
64 hours
$3,200
Home page
84 hours
$4,200
Search and filters
96 hours
$4,800
Reviews & Ratings
64 hours
$3,200
Payout
42 hours
$2,100
Notifications
64 hours
$3,200
Messenger
32 hours
$1,600
Geolocation feature
32 hours
$1,600
Managing listings
64 hours
$3,200
Booking system
64 hours
$3,200
Property page
96 hours
$4,800
Guests panel
84 hours
$4,200
Hosts panel
84 hours
$4,200
Admin panel
96 hours
$4,800
Non development activity
Project management
64 hours
$3,200
Quality assurance
96 hours
$4,800
Code review
48 hours
$2,400
Total
1550 hours
$77,500
To sum up, we should mention that the final price can vary, and only your software development partner will be able to provide you with an exact quote.
However, you can count on the quoted numbers if you want to know how much it costs to create a good website for a vacation rental with a development company located in Eastern Europe.
How Codica develops websites like Airbnb
Our expert team has vast experience in building marketplaces, including accommodation rental websites. Our comprehensive approach allows creating Airbnb-like solutions that help your business grow.
We use efficient technologies and methods in the development process. They allow us to make optimized, noticeable, and intuitive websites.
Although there exist many accommodation search marketplaces, they still may lack features that appeal to people's needs. This is how Codica's client from Australia came up with the idea of a house rent website for expats.
The platform includes dynamic functionality enabling users to find best accommodation locations. The solution also highlights personal preferences and helps users see the best routes between their future home and other places, like office or school.
The Codica team discussed the idea with the client. We selected the technologies that suited best to implement the desired functionality in the front end and back end. Codica also helped the client outline the product's design following the best UI and UX design services.
If you want to create your own Airbnb, we are eager to help you. For example, we can help you discover the needed technologies and estimate how much it may cost to create a good website for a vacation rental.
Final words
As you can see, it's a time- and cost-consuming process to create a marketplace website like Airbnb. You need to keep in mind that features and tools that Airbnb uses may somehow differ from yours because of different implementation aspects. Thus, follow the mentioned above principles, techniques and customize your product to make it unique.
Are you looking for a team that can help you create a high-quality and money-making accommodation rental marketplace? Codica team has built multiple marketplace websites, we know exactly how to build a website like Airbnb and we will gladly help to create yours. Check our ready works or contact us to discuss your project.