Do you want to start a successful marketplace like eBay, Amazon, or Etsy? Online marketplaces are on the rise now, so it's a sound idea. According to Statista, eBay has shown Q2 2021 results ahead of expectations with 2.5 bln of net revenue. This represents a solid 14% increase compared to the same period in 2020.
If you are new to marketplace development, you may want to know: how much does it cost to build a marketplace website in 2022?
We have prepared a thorough guide on how to build an online marketplace, including required features, tech stack, and cost. Also, we included important information on marketplace websites classification and how they work.
Types of online marketplaces
What is a marketplace website? It is an e-commerce platform that works as an intermediary between buyers and sellers. It facilitates virtual shopping for consumers who can buy goods or services from different suppliers. Marketplaces can vary depending on the business model and on the participants.
Marketplace classification: by business model
Before building an online marketplace, you should define the type of your future platform. It is a business model that will help you implement the right monetization strategies. They are as follows:
Vertical;
Horizontal;
Global.
What is the difference between horizontal e-marketplaces and vertical e-marketplaces? Let's find out by comparing different marketplace types.
Vertical marketplace
How does this marketplace work? This type of marketplace website is focused on a specific category of products or services.
You can think of the Airbnb vertical marketplace that specializes in short-term rental options.
Related reading: How to Build a Website Like Airbnb [Step-by-Step Guide]
Horizontal marketplace
Horizontal marketplaces provide a wide range of products and services from different categories. These e-commerce platforms can be described as a one-stop-shop.
A good example of horizontal marketplaces is Amazon that provides the broadest set of product categories.
Related reading: How to Build a Multi Vendor Marketplace Like Amazon
Global marketplace
Global marketplaces are not limited to a particular geographic location. They cover the exchange of products or services beyond geographic borders. Thus, global marketplaces target relevant customers all over the world.
Etsy is a global marketplace dedicated to a wide range of handmade and vintage products and craft supplies.
To draw together the marketplace website types, we have prepared a summary table for your convenience.
Vertical vs horizontal vs global marketplace
Types ofmarketplace websites(by business model)
Type
Description
Example
Vertical
This type of platform focuses on a particular industry or niche.
StockX, TrueFacet, Chegg, Zillow
Horizontal
This type of platform covers various goods and services with a common unifying characteristic.
Etsy, Couchsurfing, DogVacay, Poshmark
Global
This type of platform offers goods or services from a variety of categories.
Amazon, eBay, AliExpress, Upwork
Marketplace classification: by participants
Besides, marketplace websites can be classified by participants involved. They include B2B, B2C, and P2P marketplaces. This classification is also important to calculate how much it costs to build a marketplace website.
B2B marketplaces
B2B stands for a business-to-business model of a marketplace platform. Here, the goods and services are sold from one business system to another. These e-commerce platforms connect multiple sellers with buyers. You can think of Alibaba, one of the world's top platforms for global wholesale trade.
B2C marketplaces
B2C refers to the business-to-customer e-commerce model. It implies the process of selling products or services between businesses and customers directly. In contrast with the previous type, B2C platforms rely more on the emotional response of their brand than on the true value of a product. A good example of such a platform will be Bonanza, one of the world's e-commerce leaders.
P2P marketplaces
P2P (peer-to-peer or multi-vendor) marketplace websites are mediators between people who own a product and those who want to purchase it. The P2P e-commerce website provides its users a platform for sharing products and services. You must know Uber, which is a great example of such platforms.
An online car marketplace we delivered is one rich example of a P2P strategy. This platform enables users to sell and buy brand-new or already used automobiles.
B2B vs B2C vs P2P marketplace comparison
Types of marketplace websites(by participants)
Type
Description
Example
B2B
This type of platform connects multiple sellers with buyers.
Amazon (also B2C), Alibaba (also B2C), Rakuten, Mercateo, Global Sources
B2C
This type of platform facilitates selling products between businesses and customers.
Amazon (also B2B), Alibaba (also B2B), eBay, Bonanza, App Store, Google Play
P2P
This type of platform acts as a mediator in sharing products and services.
Etsy, Amazon, Uber, Postmates, eBay, Upwork
How to create a marketplace website?
Now, we have cleared what is a marketplace website and revealed its main types.
Let's turn to the question of how to start an online marketplace as this has a large impact on development pricing.
Ready-made solution vs custom marketplace development
When it comes to building an online marketplace, you can choose from two possible options:
Off-the-shelf solution;
Custom software.
Let's discuss how to create an online marketplace using each solution and what is the right one for you.
Ready-made platform
If you want to build a marketplace platform easily and quickly, you can choose an off-the-shelf solution. Most entrepreneurs opt for ready software as it takes less time to launch compared to a custom software development solution. Mostly, it happens due to the fact that you have an opportunity to avoid wireframing, development, and testing.
On the flip side, an off-the-shelf solution has cons, for instance:
You may not be able to make some customizations due to the software specificity;
Competitors might use the same template.
To know how to create an online marketplace fast, consider also turning to a ready open-source option.
To build a marketplace platform fast, consider also turning to a ready open-source option. It provides you with more control over your platform and more room for customization. Magento is one of the most popular open-source e-commerce platforms.
So, how much does it cost to build an online marketplace when you opt for ready-made solutions? Here is the example of Sharetribe pricing, one of the leaders in marketplace software providers.
Building a marketplace from scratch
Do you need to start an online marketplace platform with personalized business logic? Then you should choose custom marketplace development. This way, it is only up to you to decide the functionality the platform will include. included on the platform.
The tailored solution frequently requires more resources, and it of course means a higher cost of building a marketplace website. However, it is a perfect option if you need to add some advanced features and integrations to improve your marketplace platform.
Different ways of starting the development process affect marketplace website development cost. The main options are as follows:
In-house development team;
Freelance services;
Software development agency.
The core benefit of the last option is that such companies have solid experience in marketplace development. This way, you can be sure to get the solution that you need.
How much does it cost to build a marketplace website with a custom software approach? It fully depends on many factors, including location of your development team and their hourly rates. For example, according to PayScale, the average hourly rate of a web developer in the USA can be more than $100 per hour.
In Eastern European countries, the rates are lower. For example, if you decide to turn to Ukrainian software development companies, they will charge you around $35-60 per hour.
See how much does it cost to build an online marketplace considering average web developer hourly rates. We made a salary comparison between the US, Western, and Eastern Europe regions, using the data by Accelerance.
Average web developer hourly rates
The United States
Western Europe
Eastern Europe
$132-$140 per hour
$61-$80 per hour
$35-$60 per hour
You may also like: How to Choose the Right Marketplace Development Company?
Technology stack for marketplace development
Before building a marketplace, consider the programming tools you will use to create a platform. Why is it important for entrepreneurs? The tech stack you implement will influence the application's performance and maintainability. Shortly, if chosen the wrong tools, you may get low page loading speed and face scalability and update problems.
Marketplace website development cost also depends on your tech stack. So we suggest choosing a framework that will allow you to build your app quickly and launch as soon as possible.
Let's take a look at the main technologies you will need to implement the marketplace platform features.
Back-end
We recommend using the most up-to-date and modern tools. They allow making your product scalable, maintainable, and sustainable.
At Codica we use the following tech stack to develop the server-side part: Ruby, Ruby on Rails, ElasticSearch, Redis, i18n gem, MySQL, Sidekiq.
Our experience shows that the above tech stack has proved very effective for delivering various platforms. For example, for one of our clients we quickly delivered an online booking platform where parents can plan kids' activities without any legwork.
You can see more examples of Ruby on Rails marketplaces in our case studies.
Front-end
We implement the technologies that enable us to offer customers brilliant UI solutions. They have both high performance and stability. We recommend taking a look at the following tech stack for front-end development: HTML5, CSS3, JavaScript, React, Vue.js.
Tools and integrations
Integrations and tools simplify development, communication, DevOps, and other processes. At Codica, we use the following instruments: AWS S3, GitLab, GitHub, Slack, Digital Ocean.
Full tech stack for marketplace development
Core features for an online marketplace
To know how much it costs to build an online marketplace, you need to outline what functionality you want to include in your solution.
We always recommend our clients start with a marketplace MVP, or minimum viable product. In such a way, you can test your idea with a minimum budget spent. Further on, as your platform grows, you can add more functionality.
Main marketplace MVP features
How to create an online marketplace website that is filled with features to benefit from initially? Based on our vast experience, we suggest including the following functionality in a marketplace MVP.
Creating a minimum viable product with this functionality, you can reduce the cost of building a marketplace website.
Registration / Authorization are important features that allow newcomers to start using your platform. Registered users can sign in to their accounts and list products or search for goods.
Here is an example of the authorization window we implemented into an activity booking marketplace.
Profiles contain all the necessary information, about both suppliers and buyers.
The vendor panel includes specific data, such as shipping and payment methods used by a seller, their product listings, etc.
Buyers' accounts are mostly about personal information, the ability to view previous orders, and a wishlist.
Item listing allows sellers to offer their goods or services and make them visible to potential customers.
Advanced search is a vital feature for any online marketplace platform as it makes navigation easier and less time-consuming. This way, buyers can search for services or goods listed by suppliers.
The product page should provide customers with comprehensive information about each item sold. High-quality photos and videos, detailed descriptions make your platform look reliable.
Source: Ebay
The shopping cart contains the products chosen. It is the space where a buyer can change the number of goods they want to buy, delete them, view payment methods, shipping prices, etc.
Payment methods allow buyers to purchase via different types of cards and multiple gateways. With a wide array of payment options, you will give your customers the possibility to choose the one that suits them best.
The administrator panel is essential to the business holder. Make the marketplace website's settings customizable for various groups of suppliers. These settings include shipping and payment methods, fees. The administrator can also manage sellers' listings, filters, and categories.
Below, you can see the admin panel we built for the Digital Village project, which is an online collaboration marketplace.
Shipping is a must-have function that helps consumers choose the most convenient delivery option.
Related reading: How to Build an Auction Website Like eBay
Additional marketplace functionality
Additional features increase the cost of building an online marketplace, and we suggest adding them as your marketplace scales. You can start with the following.
Ratings and reviews help buyers come to well-thought purchasing decisions. It makes your website more trustworthy because you provide users with both products' and vendors' ratings.
Wishlist is a strong marketing strategy as this feature allows customers to save products they are likely to buy. That's also a way of how to create a marketplace website that drives extra engagement. Because when buyers share their wishlists with their friends or family, it sends free traffic to your online marketplace.
Notifications straightaway lead to certain pages within your marketplace website. It works pretty simply: you get a notification, click on it, and immediately shift to a certain page. This way, it greatly boosts user experience and accelerates many processes.
Source: Howtogeek.com
Messaging enables sellers and buyers to discuss the details of products, pricing, shipping, etc.
Community support is a valuable service that processes users' problems and helps to solve them.
Of course, this is not the full list of all the possible functionality you can include in your platform. We have listed examples of the most common features that users love, but they are not necessary on the MVP stage.
What factors influence marketplace development cost?
Depending on the tasks a marketplace solves, you need to invest a certain amount of money in it. Many aspects influence the costs to be contributed to its development. So let's break down the factors affecting the cost of building a marketplace website.
Ready-made vs custom development
It appears at first glance that once you buy pre-built software, there won't be any fine-tuning of your website, and you won't spend more money.
In practice, an installation of this software requires extra hiring. Plus, there's a risk of cost climbing due to upgrades. Not to mention buying relevant hardware needed for stable performance. Besides, it is hard to tailor a standard template to personalized business logic.
Thus, making your online marketplace website fully customizable requires far more time and effort. So, the timeframe and development cost may expand significantly.
Feature set
Platform complexity has a massive impact on the cost of building a marketplace website. When you bring your ideas to the table, a software agency reveals the pricing feature-by-feature.
If you build your marketplace as a minimum viable product first, it only needs the core functionality. But include all the "extras", as they define your estimated running costs when adding features to the website. Make sure that you consider all ins and outs that demand more expense in the future.
Finally, check that you and your users benefit from each function you want to add to your marketplace.
Developers' hourly rate
A specialist's salary per hour plays a major role in defining marketplace development cost from scratch.
Whereas the price tag in the US is around $75-130, elsewhere, say Ukraine, developers charge roughly $45-50 for the same amount of work.
At the same time, we would recommend hiring an agency or freelancer specializing in marketplace development. In such a way, you can be sure that your developers know the process of building a marketplace inside out.
Speaking of pricing models, down below, you can examine an approach to hiring Ukrainian developers.
How much does it cost to build a marketplace app?
If you are looking for specific numbers, below is the detailed table. It shows the approximate costs of building must-have features for a basic online marketplace platform.
How much does it cost to build a marketplace website?
Features
Time, hours
Cost, $50/hour
Design
UX Development
42 hours
$2,100
UI Development
56 hours
$2,800
Architecture
Project setup
16 hours
$800
DB structure
32 hours
$1,600
Integrations
Payment (Stripe or PayPal)
32 hours
$1,600
Shipment (Shippo)
32 hours
$1,600
Main functionality
Authorization and Security
72 hours
$3,600
User Profiles
42 hours
$2,100
Home page
84 hours
$4,200
Search and filters
96 hours
$4,800
Product page
42 hours
$2,100
Reviews ratings
48 hours
$2,400
Shopping cart
64 hours
$3,200
Payments
42 hours
$2,100
Notifications
32 hours
$1,600
Buyer panel
120 hours
$6,000
Vendor panel
164 hours
$8,200
Admin panel
192 hours
$9,600
Non development activity
Project management
48 hours
$2,400
Quality assurance
64 hours
$3,200
Code review
48 hours
$2,400
Total
1368 hours
$68,400
Thus, you can see that it will take approximately 1368 hours to build an online marketplace. If we take the average rate of $50, the cost of building a marketplace website will start from $68,400.
In fact, the amount of development hours depends on the unique requirements of each project intended to build a marketplace site. Also, the final marketplace website development cost depends on the hourly rates of the software company you choose.
How to choose a marketplace development agency?
Only professionals can drive the loyalty of end-users, introducing them to more eligible ways of trading online. So how to find the best-fit software company?
Here are some factors to consider when looking for a development team.
Expertise
The "know-it-all" approach doesn't work if your goal is to build a marketplace website. Since no one is an expert on everything, look for an agency that specializes in your case.
Obtaining the experience in building an online marketplace provides insight-driven solutions. Also, based on previous cases, the developers think of hidden pitfalls beforehand. Also, they know exactly how much it costs to build a marketplace website. Such experts can advise on the main functionality to include if you want to start with a low-cost MVP.
So hiring a team with several completed marketplace projects in portfolio is highly advisable.
Industry recognition
Check the market insights from independent research firms. Having a partnership with a reputable team means that skilled professionals are working on your project.
Related reading: Codica Named a Top E-commerce Web Development Company by Manifest
Development methodology
Since developers' methods differ, clarify beforehand what methodology a company uses.
Today, the approach that proved its efficiency is Agile methodology. It enables software agencies to solve challenges that pop up along the way in no time. So, this technique makes marketplace website development seamless and efficient.
Let's briefly discuss the pros of having partnered with an Agile company:
Flexibility. Being able to respond swiftly to changing demands and benefit instantly from newfound ways of running a business.

Time-saving. Going Agile empowers you with multiple feedback loops. It helps keep the project from disrupting and turn new findings into customer-driven features.

Cost-efficiency. Staying "always-on" allows you to see every single change throughout work progress. Iterating step-by-step, you estimate the importance of each feature to be implemented. Thus, you save money, testing and removing unnecessary components from the scope.

Better control. Daily reports, which are part of the Agile methodology, allow tracking the progress of tasks. Managers can plan and correct the development progress as soon as possible.

Reduced risks. Moving in small sprints, the Agile team discovers and removes issues at the earliest stages of development.
The right technology stack
Another vital aspect of marketplace development implies that you use relevant technology.
If you need a website geared towards business scalability, custom software developers can help. Codica picks excellent and trusted tools for development to build a marketplace platform. Among them are JavaScript and Ruby, with frameworks and integrations depending on a project.
As a result, our clients get rich-featured websites without sacrificing speed performance.
For example, we widely use Ruby on Rails for building marketplaces. It is helpful thanks to the following advantages:
Reliable. With Ruby on Rails, it becomes easy to implement complex business logic. You should only add some front-end framework. Luckily, there are a number of tools like React, Vue, and Angular.

Scalable. This aspect is vital for startups and businesses that aim to expand in the future. RoR proved its scalability when you need to deploy the server-side code. So, an online marketplace that uses Ruby on Rails can increase the flow and functionality of the operations.

Cost- and time-saving. Ruby on Rails' syntax is intuitive and readable. Plus, the framework offers a large number of open-source packages called gems. This allows developers to perform better and deliver a solution in less time, thus, saving costs.

Secure. Increased resistance to vulnerabilities thanks to the built-in RoR mechanisms. They help you avoid threats such as cross-site scripting and request forgery, session hijacking, IDOR attack, and more.
Check the Digital Village project we launched recently to know why Ruby on Rails marketplace development is a great option.
Quality assurance and post-deployment support
Make sure the selected team provides quality assurance throughout the entire development cycle. It is a great way to avoid risks, decrease bugs, and save marketplace website development costs.
Note that in companies like Codica, software services don't stop at your product's launch. Our team of experts will ensure your platform runs perfectly after the release.
Client reviews
Customers' feedback is an essential tool for making sure that a development firm is credible, as reviews come from people's experiences.
Here is a testimonial from David Watkins, who needed a solution to plan children's leisure. David describes what challenges he faced as a parent and how Codica helped him solve them with a custom-build online marketplace.
Codica expertise in marketplace website development
At Codica, we have been delivering complex custom marketplace platforms since 2015. Our priority is to build marketplace websites that are fast-loading and engaging. This helps our clients generate traffic, boost conversion rates, and increase sales.
For the past 7 years, we have built successful solutions for travel, finance, automotive, insurance, and other domains. We are proud of our efficient development process and deep expertise in building online marketplaces.
Multi-vendor vehicle marketplace
The platform was built by Codica team for a successful startup that stands for the first vehicle marketplace in Africa. It allows buyers and sellers to connect for the purpose of buying, selling, and exchanging new and pre-owned cars, motorbikes, and trucks.
What are the results?
430% traffic growth for the past two years thanks to the SEO-optimized website;
90+ independent online marketplace websites operating separately as part of the platform;
Fast page load time (within 1-2 seconds).
Want to build an online marketplace?
We have been delivering successful custom marketplace websites for many years. Let's build yours together!
Learn more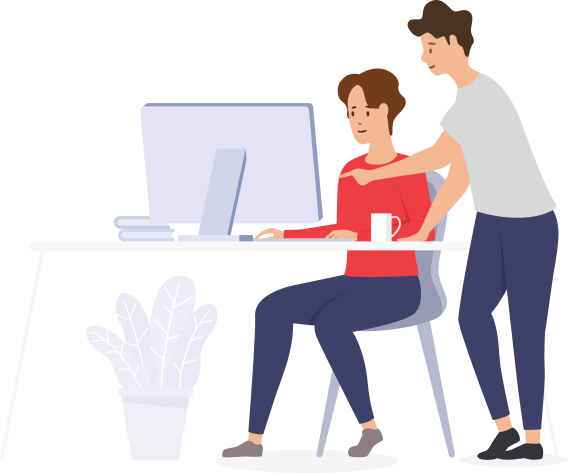 Summing up
We hope our detailed guide helped you understand how much it costs to build a marketplace website.
If you are looking for a reliable marketplace development partner, our expert team will gladly help to make a marketplace website for you. Check our ready works or contact us to discuss your project.