Did you know that payment solutions for online marketplaces can shape your e-commerce business and its success? Thus, Uber succeeded in its global expansion right after it switched to Braintree.
In early Uber's scaling, even a dollar-euro currency conversion wasn't available. Now, with the help of Braintree, it processes mobile payments in 130 currencies in 80+ countries.
Of course, each online marketplace faces its own payment challenges. So, you should rely on a payment solution with the features vital right for your e-commerce platform. Read this article to identify them. Here, we will dig deeper into two-sided marketplace payment processing. Plus, we will analyze popular payment options for marketplaces.
What should you know about payment solutions for online marketplaces?
Payment methods differ depending on the marketplace type. So, let's begin with the comparison of these types to define the right marketplace model for you.
Single vs multi-vendor marketplace
There are two main types of online marketplaces. In general, marketplace websites are divided into multi- and single-vendor websites. This distribution depends on the number of vendors on the platform. The marketplace web type determines how your web solution processes payments. Besides, it defines what accounting software you should use.
Processing payments on a single-vendor store is easier than on a multi-vendor. On the single-vendor platform, all buyers pay one supplier. A single-vendor website owner just needs to provide payment details to get money.
What are the two-sided marketplaces (they can also be called multi-vendor, P2P, or peer-to-peer)? Actually, it's an intermediary platform for many vendors to sell goods to many buyers.
For multi-vendor marketplaces, the payment process is a quite complicated challenge. On such platforms, there are a lot of sellers with many bank balances. Moreover, multi-vendor marketplaces owners should make a profit from their stores.
Also, the multi-vendor marketplace website enables buyers to purchase from various merchants simultaneously. So, allowing users to pay for the entire cart at in one go is essential. Thus, they will be able to shop from many suppliers and pay quickly for purchases.
What is a payment solution or payment gateway?
These solutions help you to control payments inside your platform quickly and conveniently. In general, the work of the payment gateway is divided into five stages:
The client enters payment information (card number, expiration date, and so on).
Then an order is formed, and the seller's website sends the information to the payment gateway.
The gateway redirects the request to the company that issued the credit card of the user.
After that, the gateway receives confirmation of authenticity and authorizes the payment.
Finally, the payment gateway sends the money to the merchant.
By the way, payment methods for online marketplace businesses aim to address multi-party transactions. There are some specific challenges for them. They include:
fraud protection;
handling multiple marketplace payments;
dividing funds between your merchants.
So, you need to verify which providers cope with all this well.
No less important for you to know who will perform as a Merchant of Record (MoR) in transactions. That means either you or your merchants will assume financial and legal liabilities.
To help you make the right choice, let's look closer at the key traits of 8 top payment processors for two-sided marketplaces.
You may also like: 6 Best Monetization Practices to Build a Successful Online Marketplace
The best payment gateways for two-sided marketplaces
Stripe Connect
Stripe is a payment provider for individuals and different-sized businesses. For now, it supports online payments in 39 countries. Stripe Connect powers payment processing on two-sided marketplaces and crowdfunding platforms.
Compared to other payment methods for marketplaces, Stripe has the simplest merchant onboarding. Your sellers just need to connect their accounts to your marketplace to start. It also provides split marketplace payments and allows you to set a service fee for each sale. Beyond that, your vendors can act as MoR.
Furthermore, Stripe allows each seller to customize an invoice depending on the consumer and adapt it to the certain brand.
Stripe Connect comes with a wide range of benefits:
support for 135+ currencies;
multiple payment acceptance;
high-level security compliant with Payment Card Industry Data Security Standard (PCI DSS) (+ Stripe's original tool, Radar);
developer-friendly documentation and clean API;
quick onboarding for merchants;
dashboard for management to control your business.
Although Stripe is expanding, now it's focused on the Western world. It handles payments mostly in the USA, Australia, and Western Europe. You can check if it's already available in your region on Stripe official website.
The marketplace businesses using Stripe Connect include Lyft, Kickstarter, and Booking.com. Expanding internationally, these businesses faced difficulties with local regulations. Stripe Connect was just the solution that handled that well.
At Codica, we also use Stripe for our marketplace development projects. For example, recently, we developed a marketplace for caravans. It is an Australia-based project intended for camper fans to sell or buy new or utilized recreational vehicles.
Below you can see a short overview of this caravan selling website project. Here, we show the process of using it.
Using the latest techniques, we provided our client with an efficient, user-friendly, and modern web solution. Our developers chose Stripe for this platform for fast, secure, and simple marketplace payments.
Braintree Marketplace
Braintree is a payment software provider for e-commerce platforms and mobile apps. It processes payments in 46 countries. Braintree Marketplace is a company's original product. It is pretty competitive among other payment solutions for online marketplace businesses.
Braintree Marketplace supports split payments, which is a useful option if you want to build a two-sided marketplace. It divides your merchant payments and automatically sends a commission fee to a marketplace owner. It's also good news that your vendors can perform as MoR in transactions.
Braintree Marketplace provides your platform with the following benefits:
support for 130+ currencies;
multiple payment acceptance;
advanced SDK (software development kit) features (Drop-in and Custom-UI integration options);
high-level security compliant with PCI DSS (+ Braintree's Fraud Management Tools).
Yet, it has crucial geographical limitations. A Master Merchant (marketplace owner) and all the vendors must be registered in the U.S.
Unfortunately, it doesn't support international platforms.
Some of the marketplace businesses using the Braintree provider are Hotel Tonight, Poshmark, and Trouva. Targeting mobile-first users, they sought safety and a great customer experience. With great SDK features and advanced protection, Braintree could meet the payment needs of these companies.
Read also: 14 Main Integrations That Every Marketplace Needs
Dwolla
Dwolla is a payment processor for e-commerce sites and mobile platforms. It offers advanced Automated Clearing House (ACH) - a payment solution for American marketplaces. An ACH is an electronic system that entities use for managing banking transactions.
This payment gateway handles two-sided marketplace payments providing a facilitation fund flow between the participants. In other words, it combines pay-in (funds going from customers) and pay-out (funds going to vendors) flows to undertake a transaction. Acting as a money transmitter, marketplace owners get their service fee.
It's worth noting that with this payment solution, a marketplace owner needs to be an MoR and assume all the related responsibilities.
This gateway provides marketplace payments with such crucial features:
support for ACH transfers in US dollars;
automated mass payments;
developer-friendly documentation and clean API;
high-level security compliant with PCI DSS.
Among other popular payment gateways for online marketplaces, this one has the tightest location focus on the US market. To use it, all 3 parties must be registered in the United States.
Some of the marketplaces using this payment solution are GOAT, Nomad Health, and Tophatter. Scaling up, these platforms needed to simplify and speed up their marketplace payouts. Dwolla helped them to address this challenge through ACH-optimized APIs.
Related reading: How Much Does it Cost to Build a Marketplace Website in 2022?
PayPal Commerce Platform
PayPal is the oldest and most popular payment provider that started in 1998. For now, it has over 420 million users in 202+ countries. It means that you will get access to a great audience of shoppers.
Source: Statista.com
PayPal has its own marketplace payment solution known as PayPal Commerce Platform. It offers special features for two-sided marketplace payments. According to your needs, you can opt for Managed or Connected integration paths.
With the Managed path, you act as a Merchant of Record (MoR) and control dividing funds among your vendors. With the Connected path, PayPal splits payments and enables your merchants to be MoRs. Yet, to use it, your merchants are bound to have PayPal Business accounts.
So, compared to other payment gateways for marketplaces, now it has a limited option to select partners only.
Other PayPal Commerce Platform's main features include:
support bank transfers in 100+ currencies;
multiple payment acceptance;
high-level security compliant with PCI DSS (+3D Secure 2.0);
support for split and mass payments.
Marketplaces using PayPal include such brands as Grailed, iFundWomen, and Replin. Entering new markets, these companies aimed to have a secure and reliable marketplace payment gateway. Being famous and trusted worldwide, PayPal happened to be ideal for them.
We used PayPal when developing the first automotive marketplace in Africa. This solution covers various regions of Africa and connects shoppers with private sellers and dealers. On this platform, users can easily purchase or sell autos, motorbikes, and trucks.
By the way, you can watch a short video below to get a sense of how this solution works.
To provide maximum security for buyers making online purchases, we integrated PayPal into this project.
By the way, you can also see other successfully delivered case studies in our portfolio.
MANGOPAY
MANGOPAY is a comprehensive payment solution for crowdfunding, fintech platforms, and marketplaces. Unlike other traditional payment solutions, MANGOPAY delivers its users with a convenient API.
Also, it offers a white label solution. A white label is a partnership in which one company launches a product, and another sells it under its own brand. MANGOPAY's solution may be easily integrated into users' designs.
This platform accepts multiple currencies and online payment methods. Furthermore, it stores funds in segregated accounts and automates payouts.
MANGOPAY provides your platform with the following advantages:
practical and accessible dashboard to manage your business;
white-label solution to setup e-wallets;
multiple payment acceptance;
clean and developer-friendly API,
high-level security compliant with PCI DSS, PSD2 (the revised Payment Services Directive 2), GDPR (General Data Protection Regulation ) (+3D Security).
MANGOPAY serves global and leading European marketplaces. They are Vinted, Leetchi, Chrono24, Wallapop, La Redoute, Rakuten, and others.
Have an idea to build a marketplace?
Our team will help to develop a profitable web product for you.
Contact us.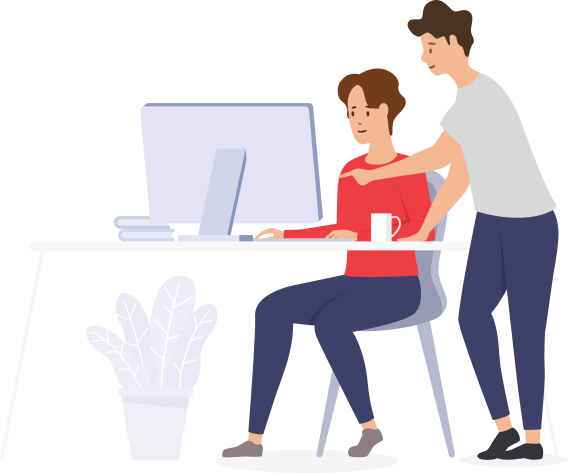 Adyen
Adyen was launched in 2006. Since then, this payment tool has become one of the most popular service-oriented payment gateways. Adyen can be characterized as a flexible, functional, and safe payment tool. It provides a standardized experience for all customers and is available in 18 European countries. Moreover, this tool is available in Brazil, Mexico, China, and Southeast Asia.
Adyen secures customers with the embedded Revenue Protect solution. This risk management toolkit is effective against fraudsters. Revenue Protect keeps customers' credit card info safe.
Adyen provides marketplace payments with such important features:
support bank transfers in 180+ currencies;
no monthly, integration, setup, or closure charges;
multiple payment acceptance;
smooth onboarding process for new users;
high-level security compliant with PCI DSS (+Adyen's tool, Revenue Protect).
Popular marketplaces that use Adyen include such giants as Uber, eBay, Etsy, and many others. This tool is also well-suited for small businesses thanks to the security and optimization tools, plus zero monthly and setup fees.
You may also like: How to Create an Online Service Marketplace: Ultimate Guide
How to choose the right payment solution for an online marketplace?
You should pay attention to the following steps to choose the right marketplace payment gateway:
Verify if it supports payments in your region. At this point, PayPal, Stripe, Adyen, and MANGOPAY are more flexible. They have global coverage for partners. In turn, Braintree and Dwolla are suitable for US marketplaces.

Check international marketplaces' support (if it's necessary for you). Stripe, Adyen, MANGOPAY, and PayPal fit if your sellers and buyers live in different countries.

Opt for your appropriate MoR-strategy. In this view, with Dwolla, you as a marketplace owner will be a Merchant of Record. Braintree, MANGOPAY, Adyen, and Stripe allow your sellers to be legally responsible for transactions. Finally, PayPal offers you both options to integrate.
We have prepared a detailed comparison table below. Here, we consider the main features of the above-discussed marketplace payment methods. So, you can choose the best payment processing gateways when you are preparing for the launch of a two-sided marketplace platform.
Blockchain payment solutions
2021 was a terrific year for cryptocurrency. Bitcoin gained acceptance in many markets. Moreover, El Salvador became the first country to adopt Bitcoin as a national currency.
Cryptocurrency gateways enable enterprises to accept transactions of cryptocurrencies as payments from customers. These currencies are paid for goods or services.
Below we'll consider a few options for marketplaces that want to integrate the latest alternative payment technology.
Coinbase Commerce
Coinbase Commerce is a cryptocurrency web payment service for businesses. It was launched by Coinbase, the largest US cryptocurrency exchange. This payment service aims to make digital currency transactions easier for businesses. In short, this marketplace payment solution allows enterprises to accept cryptocurrencies. They include Bitcoin (BTC), Litecoin (LTC), Ethereum (ETH), USD Coin (USDC), Bitcoin Cash (BCH), and Dai (DAI).
Coinbase is similar to Stripe and Paypal. Why? It also offers one essential service and then introduces more products with different price types.
For example, Coinbase Commerce allows its clients to open trading accounts. Customers also can integrate their account information into their own platform. Also, this payment system enables users to optimize the process of verifying the cryptocurrency.
The Coinbase Commerce software platform has many features, but let's see its main benefits:
convenient dashboard to control your business;
low-cost transactions;
extremely secure data encryption;
immediate release of payments;
exchange accounts are available in 100+ countries.
Coinbase Commerce is used by many marketplace businesses. They include Chess.com, Picoworkers.com, and more.
BitPay
BitPay is the greatest Bitcoin payment provider. It allows vendors to take BTC as marketplace payment. Unlike most other companies, BitPay charges a low fee for processing transactions and converts them to fiat. Fiat is any currency created and regulated by the government (dollars, euros, and so on).
All buyers have to do is select cryptocurrencies as a payment method with suppliers that support BitPay and then pay the bill from their wallet.
BitPay accepts various cryptocurrencies. They are Bitcoin Cash (BCH), Dogecoin (DOGE), Wrapped Bitcoin (WBTC), Ethereum (ETH), Litecoin (LTC), and Shiba Inu (SHIB). Moreover, BitPay supports five stablecoins (USDC, GUSD, USDP, BUSD, and DAI).
BitPay marketplace payment system has the following pros:
secure money transfers,
good exchange rates,
the ability for users to shop with Mastercard,
low fee per transaction.
BitPay has an impressive list of marketplace businesses using it, including Newegg and Airbnb. With the help of BitPay, they provide their solutions with powerful tools for crypto spending and acceptance.
Read also: NFT Marketplace Development: What Is It and How Much Does It Cost?
Mobile payment solutions
Google Pay and Apple Pay are two popular mobile payment technologies.
They ensure a secure and simple way to pay for services or items. Thus, users can securely and quickly provide their shipping, payment, and contact information to confirm the order.
Payments by Google Pay and Apple Pay are processed via a compliant credit card payment gateway.
Below we will consider these two payment technologies people use daily.
Apple Pay
Apple Pay first appeared in 2014 in the US. It's a simple, secure, and private way to pay for purchases in apps, stores, and online. This payment method is available on iPads, iPhones, Mac computers, and Apple Watches.
Users can apply Apple Pay to pay in Safari 2 and 3. It is also possible to pay for the invoice within app when user have Apple Pay as a payment method. Apple Pay money transfers are protected by security features. They are implemented into the device software and hardware. Also, the Apple Pay system is designed to protect the user's data.
Notably, Apple does not access or store the original debit, prepaid, or credit card numbers added to Apple Pay. When users apply for credit, debit, or prepaid cards with Apple Pay, Apple does not collect any information that can identify users.
Apple Pay comes with the following benefits:
enabled by NFC (Near Field Communication);
Face ID or Touch ID for secure authentication;
accept payments in more than 65 countries;
robust security and privacy policies.
Amazon, Etsy, eBay, and many other marketplace businesses use Apple Pay to carry out the payment for goods or services. That's because this best payment solution is convenient for users. Have you tried implementing the ability to pay with Apple Pay in your business?
Google Pay
Google Pay, formerly Android Pay, enables users to shop and transfer money. To pay with it, users need to create a Google account.
Google Pay is a highly secure payment tool. It was developed with several security layers to ensure users' money isn't stolen or misused. The numbers of users' credit cards are not shared with anyone or saved.
Other Google Pay's main benefits include:
NFC-enabled,
free for both vendors and customers,
clean and developer-friendly API,
quality customer support.
Google Pay is a choice of such brands as eBay, Etsy, and many other thriving companies.
Apple Pay vs Google Pay
So, we have considered main characteristics of Google Pay and Apple Pay payment solutions. Both of them are simple ways to make a payment through the phone. It is a convenient method whether people buy goods or shop online.
Apple Pay is great for simple and quick payment. Google Pay stands out with many useful functions. The main difference is that Google Pay was developed for Android devices. In contrast, Apple Pay works mostly on iPhones, iPads, and other devices with IoC.
Recommended reading: How to Build a Multi-Vendor Marketplace Platform From Scratch
Summing up: grow your business with top payment solutions
Now, we have considered the greatest online marketplace payment options. They offer seamless security and advanced options for marketplace payment processing.
If you have a US-oriented platform, Braintree and Dwolla could be great for you. Stripe, MANGOPAY, Adyen, and PayPal are gateways best suited for international online trading. Coinbase Commerce and BitPay help to accept payments and trade cryptocurrencies securely. Apple Pay and Google Pay are one of the best NFC services that work globally.
The choice of payment solutions for marketplace businesses is crucial. However, it is not the only factor you need to consider to start an online marketplace website. One of the most important factors is having a reliable and experienced development partner.
If you need any help with online marketplace development, Codica is ready to transform your ideas into reality. Contact us to discuss them right now!