Updated
28 Apr 2022
22 min
E-commerce platforms offer a greatly simplified shopping experience. People can purchase any kind of goods or services in a matter of minutes. We believe you have definitely heard of eBay - one of the most popular marketplaces in the world.
This website gives you an opportunity to supply and purchase any product you can imagine. Hundreds of categories allow attracting lots of users interested in most of the spheres. This way, the platform generates an enormous profit. You may wonder how to build a website like eBay right?
In this article, we will share steps on how to make a website like eBay, including the required functionality. Also, you will find out the pros and cons of auction websites.
What is eBay about?
eBay is an online auction website that connects buyers and sellers within B2C and C2C sectors. It means that the marketplace provides entrepreneurs and sellers with an opportunity to place their goods and buyers to purchase them online.
The platform has two possible pricing models: fixed price and auction. The first one is widespread and works as on any online store. The second model - auction - means that sellers choose a starting price for their listed product and those buyers who are interested, place bids. When the auction is over, vendors sell the product to the highest bidder.
eBay is one of the most well-known and profitable auction websites. Just take a look at this research made by Statista.
Source: Statista
You can see that the annual net revenue for the past 6 years has increased by more than USD 2 bln.
The history of eBay
The marketplace was created in 1995 by a developer Pierre Omidyar as a hobby. It was initially called AuctionWeb. By the end of the first year, the website reached a level of 1000 lots per month.
Below you can see the first AuctionWeb homepage designed in 1995.
Monetization strategy
The revenue model allows you to charge customers for using the platform. Simply put, when building a website like eBay, you can earn money by implementing different fees.
Let's now take a look at the monetization strategies used by eBay in detail.
Each time the vendors sell some goods, they are charged a certain percentage of the deal value. This strategy serves as the main profit generator for eBay.
The option is pretty widespread among marketplaces like eBay: sellers are charged for providing their goods per classified or per category. In case a vendor lists goods in several categories, they pay for each one.
Sellers need to pay $0.35 for an item in case they publish more than 50 products per month.
PayPal is the most frequently used payment method on eBay. Thousands of transactions are made daily. On the marketplace, vendors are charged 2.9% on the total deal value and $0.30 fee per transaction.
What are the pros and cons of auction websites like eBay?
Before building a website like eBay, you need to know the strengths and weaknesses of similar multi-vendor marketplace development platforms. This knowledge will help you stand out from other marketplace rivals and get customers interested, especially sellers. It's them who evaluate your platform rules and guidelines and decide whether to join your platform or not.
So, let's take a look at the advantages and disadvantages of websites like eBay for users.
Pros of eBay for users
The core benefit of selling on eBay is its high traffic. For the past 10 years, the number of active users has increased dramatically. In the second quarter of 2019, the amount was equal to 182 million active users.
This fact makes starting an online marketplace a beneficial solution for both sellers and platform owners. It works the following way: vendors can provide tons of products and target a huge audience of potential customers. When buyers start purchasing goods, sellers pay different commissions and fees that go to marketplace owners. This way, it becomes a beneficial mechanism for both website vendors and entrepreneurs.
Get support as a new seller
To launch a store, a new seller can read the valuable guidelines for starting a successful eBay business. eBay offers different community features like discussion boards and question and answer (Q&A) forums. This way, they can get important knowledge from the vendors who have already succeeded on the marketplace.
If sellers are interested in growing their profit on the marketplace, they will definitely try to offer a perfect buying experience for customers to get loyal clients. This can be reached by providing high-quality goods, fast delivery and shipping, and giving repeated customers certain bonuses. Put it simply, once made a sale, sellers have good prospects to get repeat buyers by providing an excellent service or high product quality.
This way, it becomes a win-win strategy for both parties: sellers want to stand out from the crowd and provide high-quality products due to high competition that generates more profit for the marketplace.
One of the advantageous features of auction websites like eBay is the all-in-one approach: is the all-in-one approach: vendors can sell and buy everything. Regardless of the niche, sellers can definitely find any specific audience.
It is beneficial for both a marketplace owner and users: buyers can find any product and purchase it, thus allowing the platform to get more transaction fees. This way, everybody wins.
Cons of eBay for users
When sellers create an online store on an auction website like eBay, the shop both generates new sales and charges fees. Most frequently, a fee is some amount of each sale in percentage terms. For example, vendors sell a book for $15 and they will pay from $0.5 to $1.5 seller fee to the platform.
Below you can see the table of basic fees for most categories on eBay.
Limited layout opportunities
The platform offers sellers to create a personal online store layout with an ability to manage the position of different elements. However, there are still many restrictions in manipulating the layout structure and elements' positioning. This is explained by the fact that most websites like eBay are interested in promoting the products, not the sellers. For this reason, pretty much the features are preliminary determined and restricted in managing by the website.
Shipping speed affects store visibility
The platform rewards those sellers who are able to ship the item on the same day or the following one. In case vendors face certain challenges with shipping, their online store visibility will be decreased.
eBay has millions of users willing to sell their products so vendors will definitely face a huge competition. To overcome this issue, they need to offer a unique product, cut down prices, or avoid listing some categories at all. Anyway, sellers should find out a strategy to stand out from the crowd.
To conclude, websites like eBay have both benefits and drawbacks. You need to consider all of them and come up with the optimal balance to satisfy all the platform parties.
Want to build a successful online marketplace?
Are you inspired by the success of Airbnb, Amazon and eBay? Do you want to build your own custom marketplace, but don't know where to start?
Download free E-book
What should be your first steps?
If you are going to build a marketplace website like eBay, you need to think up-front and solve the core challenges that can appear in the future. It will help you save time and money in the future when the platform is built and functioning.
To better understand your core challenges, use Business Model Canvas - a lean startup template that can help you realize the business model in a structured way. It allows you to get together the information about the customers you serve, what value propositions are offered through what channels, and how you can generate profit.
Source: Wikipedia
Now let's see what questions you need to consider before starting to build a website like eBay.
1. Find your specific niche to overcome huge competition
The rivalry in the marketplace domain is pretty high. It may become rather complicated to succeed in developing an all-in-one platform with a wide range of products and services nowadays. The matter is that such e-commerce juggernauts as eBay, Amazon, Etsy, AliExpress, and others have already occupied many market segments and try to leave behind any competitors.
There is a more efficient way to start your business. Choose a specific niche initially to narrow your focus and stand out from the competitors in the market. For example, pick an untouched sphere and try to make your platform unique. This way, you will have more prospects after the platform launch.
2. Choose the optimal business model
Come up with the way you will earn money on the platform. Depending on the type (vertical/horizontal), participants (C2C, B2C, C2B, B2B), and niche (goods, services, information, investment/fundraising), you can choose a particular monetization model.
Now let's take a look at the main revenue sources you need to take into account.
When a buyer pays to a seller, the platform receives a percentage or a fixed amount of the total sum amount.
This revenue option is quite good when you provide high value to the customers. For example, you can offer customers a wider range of vendors to have more product options.
This monetization tool allows you to charge sellers for each listing.
It is a seller-oriented revenue model with the following flow: buyers place requests and vendors pay a fee to bid on these consumers.
Featured listings and ads
It is one of the most popular models for service providers. This way, they get more visibility for their classifieds thus generating more profit. General listing is completely free, but in case sellers want to get featured, you can offer different types of posting: the top ad of a category or posted on the marketplace homepage, etc.
3. Come up with an idea of solving the chicken and egg problem
Who to acquire first: consumers or providers? Is it reasonable to target the sides one after another or is it more beneficial to invite them simultaneously? There are multiple solutions and all of them deserve your attention. Let's take a look at the most efficient techniques briefly:
Acquire the hardest side first
Fix attention on a particular market
Stimulate the most essential platform party
Arrange astounding live action
Tie up a deal with a celebrity
Take up a producer's position
Set a time or demand constraint.
Functionality required to build a website like eBay
Authorization process
This feature is highly important to divide the users into sellers and buyers. Vendors create online stores, list their items, provide product description and details. Consumers search for goods, read a product's page, visit online stores, and contact suppliers to purchase items.
Also, authorization is required for platform users to provide personal data (name, email address, password) for further purchases.
Inventory management
It boosts the sellers' user experience. With its help, vendors have an opportunity to manage their listings: publish, view, modify, and delete. Also, it allows suppliers to track their product shipping status.
Admin panel
Every online website requires an administrator who can handle any operation and solve any issue. An online marketplace with auctions is not an exception. Admin panel provides you with an ability to monitor the interaction between sellers and buyers, their transactions' status, whether both sides comply with the cooperation rules, etc.
Product search
Provide users with multiple product and service categories on your platform. With this feature, consumers can easily navigate and search for particular items using different advanced filters. They specify product category, condition, price range, buying format, seller, shipping options, etc.
Product page
It allows consumers to see the item details, payment, shipping, and delivery information, and get the seller's contacts. At this stage, buyers conclude whether they want to buy a product or not.
Live auctions
One of the main features that make eBay stand out from the competitors is live auctions. It is a unique function that allows sellers to choose a starting price for their listed product and those buyers who are interested, place bids. When the auction is over, vendors sell the product to the highest bidder.
Shopping cart
It's impossible to imagine an auction website like eBay without a shopping cart. It gives buyers an opportunity to pick several item options from different stores and purchase them at one stroke. Also, consumers can manage their in-cart items, changing the product quantity, or removing it.
Chat
The integrated feature gives website users an opportunity to get in touch and discuss the transaction details.
Payment method
This feature allows consumers to buy an item and seller to get the requested price. eBay customers can do it using different payment methods: credit/debit card, Stripe, PayPal.
Reviews and ratings
The current option allows buyers to increase the trustworthiness with the platform and its sellers. Thus, the marketplace sellers are interested in providing excellent service and keeping their store rating high.
Analytics
The tool gives suppliers an opportunity to monitor their business activity: the most-visited products, session duration, the number of views by date, total sales' amount, etc.
Below you can see a detailed schema of the main features required.
Technical stack to build a website like eBay
It is pretty good to determine the exact functionality you want to have on your online website like eBay. However, you need to know the way you can implement it, right? Let's take a look at the main online marketplace development tools and technologies required for the implementation of platform features before building a website like eBay.
Back-end is responsible for all the marketplace logics and operations handled on the server-side: processing your filter criteria, uploading the items in the feed, providing you with the product's page and its data, etc.
We recommend using the most up-to-date and modern tools as they allow making your product scalable, maintainable and sustainable. To develop the server-side part, you can take into consideration Ruby, Ruby on Rails, ElasticSearch, Redis, i18n gem, MySQL, Sidekiq.
Front-end stands for everything a user sees on the screen: the webpage layout, navigation elements, styles, images, animations, etc.
At Codica, we use the technologies which allow us to provide customers with a brilliant UI solution having both high performance and stability. We believe you should take a look at the following tech stack for front-end development: HTML5, CSS3, JS, React, Vue.js, Angular.
Apart from coding, you should create an efficient development process and pick a suitable hosting service. To achieve this, pay attention to the next tools: AWS S3, GitLab, GitHub, Slack, Digital Ocean.
Do UX and UI design really matter?
Website design is the first thing users see when visiting your platform. Thus, it is crucial to pay attention to design while building a website like eBay. They need less than a second to conclude whether they like it or not. We recommend you to follow the next principles as they increase the user experience, make the interface intuitive, beautiful and simple in use.
Navigation
Make it as simple as possible. Try to avoid multiple dropdowns and nested lists when you are building a website like eBay. The easier it is to find a "Buy Now" button, the more purchases are made. Users tend to evade complex logic and too many clicks. Build a comprehensive user journey to make clients happy while browsing your auction website.
Trust and security
Credibility is the key to success. Create trust-based relations with users and you will have more chances to get loyal customers in the long run.
Require only high-quality and real product images and full item description from vendors. It greatly boosts the buyers' purchase experience. Also, provide users with reliable payment options and refund policy as it increases your credibility.
User involvement
Provide visitors with clear benefits of your platform that make it unique and stand out from rivals. Also, users love staying up-to-date and following modern trends. For example, show them popular daily deals and categories with quick access.
To conclude, to build a website like eBay that will be successful, you should pay much attention to the UI/UX design services as marketplace design defines the first impression of users and further ease-of-use. Make the navigation intuitive and visible to users so they find it simple to visit a certain page. Also, require high-quality photos and detailed product description from sellers to build trust-based relationships with buyers. Finally, try to stand out from the crowd by making your platform unique offering popular daily deals.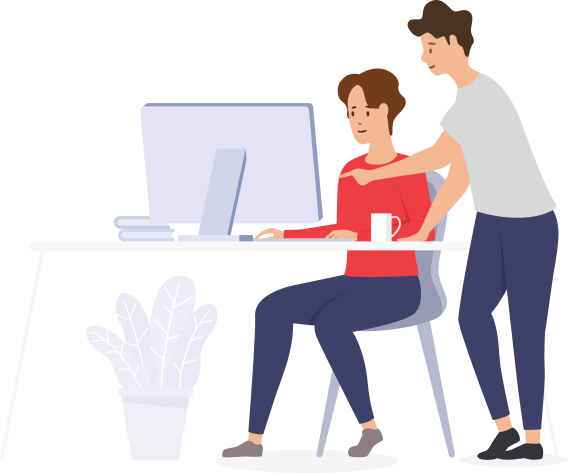 How much does it cost to build a website like eBay?
Before you proceed to make a website like eBay, it's important to understand what budget you will need.
To calculate the cost of an auction website, you need to consider the functionality you want to have. Another aspect that influences the cost of your platform is the hourly rate of your software development team.
We did our best to draw a rough estimate of an auction like eBay. For this purpose, we used the list of functionality discussed earlier in this article. As the hourly rate, we took $50/hour - the average for Eastern European development agencies.
How much does it cost to build an auction website?
Features
Time, hours
Cost, $50/hour
Design
UX Development
64 hours
$3,200
UI Development
96 hours
$4,800
Architecture
Project setup
16 hours
$800
DB structure
32 hours
$1,600
Integrations
Payment (Stripe or PayPal)
64 hours
$3,200
Shipment (Shippo)
32 hours
$1,600
Main functionality
Authorization and Security
72 hours
$3,600
User Profiles
42 hours
$2,100
Home page
84 hours
$4,200
Search and filters
96 hours
$4,800
Product page
42 hours
$2,100

Auction functionality

160 hours
$8,000
Reviews ratings
48 hours
$2,400
Shopping cart
64 hours
$3,200
Notifications
32 hours
$1,600
Buyer panel
120 hours
$6,000
Vendor panel
128 hours
$6,400
Admin panel
192 hours
$9,600
Non development activity
Project management
48 hours
$2,400
Quality assurance
64 hours
$3,200
Code review
48 hours
$2,400
Total
1544 hours
$77,200
So, if you want to know how much does it cost to make an auction website, the minimum price is $77,200. Of course, the cost will be higher if you decide to hire a development team from Western Europe or the United States.
Also please note, that only your software team will be able to provide a final estimate, based on your particular requirements.
How Codica can help to build a website like eBay
At Codica, we have been building complex online marketplaces like eBay for several years. We concentrate on creating unique, fast-loading, secure, engaging, and user-friendly e-commerce websites that drive a lot of traffic, increase conversions, and push up sales. Moreover, our specialists thoroughly analyze the end-users' needs to build an auction website that your customers will definitely love.
How to build an ecommerce marketplace platform like eBay that will satisfy most users' needs? You should be one step ahead of the competition to attract clients and make them loyal customers. To succeed in it, try to build a website like eBay with the following characteristics:
User-friendly
Fast-loading
Scalable
Secure
SEO-friendly
PWA by default
Engaging
Manageable.
These features will allow you to offer users a solution they will definitely enjoy.
At Codica, we always build unique and high-quality custom marketplaces following the best practices, industry standards, and implementing the mentioned-above features by default.
Our portfolio
One of our clients - a successful startup and the first African vehicle marketplace requested us to develop an online platform for selling and buying vehicles online. We have created a powerful and convenient solution that was aimed at connecting buyers with private sellers and dealers.
For now, the marketplace consists of 90+ independent platforms, has shown 430% traffic growth for the past 2 years, and the page load time is only 2-3 seconds.
Conclusion
Auction websites like eBay attract many entrepreneurs willing to build a similar platform. It is fully reasonable as creating a successful website pays off with tons of users, a high conversion rate, thus generating much profit. However, marketplace development can be a tough hill to climb.
If you have an experienced custom software development company you can cooperate with, it becomes much easier.
Codica team has built multiple marketplaces and auction websites, and we will gladly help you to build a website like eBay. Let's get in touch and we will transform your idea into a successful product.