In the near future, the community expects a rapid increase in the number of multi-vendor marketplaces. The scope of online trading is growing every year. More and more people want to get their part of this pie. The main reason is that an e-commerce platform is a very profitable business.
Notably, the COVID-19 pandemic has become a catalyst for the rapid development of e-commerce. Due to the lockdown period, online shopping became commonplace for many consumers. Definitely, this factor has also affected the e-commerce market growth.
In this article, we cover important points that you should consider to know how to build a multi-vendor marketplace website to make it popular and money-making.
What is a multi-vendor marketplace?
Make a long story short, a multi-vendor platform is a website which allows numerous vendors (sellers) to create their online stores (accounts) and put up different products for sale.
One of the differentiating features of this marketplace type is that the platform is managed by the only administrator, most commonly - a marketplace owner. As a result, this person provides a single roof for multiple vendors to sell various goods to the customers worldwide.
Let's discover great examples of multi-vendor marketplaces:
eBay
AliExpress
Alibaba
Etsy
Walmart
Flipkart
Snapdeal
Airbnb
Successful multi-vendor marketplaces platforms can get very profitable. Here is a report from Statista that shows us that the revenue of Amazon is increasing yearly:
Source: Statista
Benefits of using the marketplace for vendors and buyers
Marketplaces are very popular with both buyers and vendors. Why? What benefits do users have on the multi-vendor site?
Let's first see the advantages for vendors to put their business on the marketplace website.
Easy and fast online store creation
Vendors do not have to look for contractors to develop a website, or launch advertising to attract customers. Everything is ready and pre-configured on the multi-vendor platform. So, creating an online store becomes an easy procedure.

Access to a larger audience
The main advantage of creating an online business in the marketplace is direct access to the audience of the website. For instance, one of the greatest multi-vendor marketplace examples, AliExpress. It is visited by 200 million users every month.

Safe work
There are no risks of virus infection from outside on the marketplace website. All data about stores and products are stored on secure servers. Additionally, data is saved thanks to regular backups. So, even in the event of a hacker attack, vendors will not lose the contents of their stores.
Now, let's see what benefits the online multi-vendor marketplace platform provides for buyers.
Sellers rating overview
Buyers are primarily guided by reviews when looking for services or products on the Internet. Therefore, the review is the main tool for attracting customers.

Wide selection of products
On marketplaces, a lot of goods from different sellers are collected in one place. So, it is easy for customers to compare and choose between them.

Permanent discount
Promotions are a really effective tool to increase sales. The multi-seller marketplace obliges vendors to make discounts on the products presented. Notably, the marketplace strictly monitors prices on the Internet. So, if the price of the products is too high, the vendor will face a serious fine.
To sum up, the idea of marketplace creation is profitable for all parties: founder, vendors, and buyers.
So, let's take a look at what will help you to build an online marketplace and succeed.
Find the niche for your multi-vendor marketplace
Initially, you need to decide what products or services will be provided on the platform.
Up-to-date, many consumers are still separated from direct communication with product suppliers through tons of offline shops. This option brings higher costs to the customer as they purchase a turn-key solution and don't know if they could save a great deal of money.
Therefore, if you create a multi-vendor marketplace, your platform can provide the customers with lower costs giving an opportunity to purchase directly from sellers or suppliers.
So, narrow your focus, determine the type and category of your services or products, your target audience segments, and location.
Defining your target audience is extremely important. At the very beginning, it's more productive to find and attract your unique customers, focusing on their preferences and needs. As the platform scales, you can expand the service and product offering, and thus cover more consumer groups.
If your audience is young, it'd be youth culture, if your audience is older, it'd be older people, if it were senior citizens, it'd be senior citizen issues. So you try and hit the target audience. - Kurt Loder
Benefit from competitors' weaknesses
You need to come up with a way to become better than your market rivals. How can you achieve it?
Actually, there are different approaches to use the competitor's weaknesses. Let's define some of the most effective ones:
A unique inventory
Much better products or services provided
A lower commission rate for vendors
Advanced loyalty programs for buyers
Once you have chosen your own approach, apply it on your platform straightaway.
Bonus for Codica's readers
In fact, in our blog, you can find more information about creating multi-vendor marketplaces in different domains. We prepared detailed articles about some of the most popular marketplace solutions. There, you will find the cost of development, time estimate, and functionality needed for various marketplace types.
Choose a monetization strategy
A monetization strategy refers to the way you will earn money on the platform. Thus, you need to define a revenue model so that you both generate a preferable profit and don't scare your potential vendors with the conditions.
Below is the list of the most commonly used monetization strategies.
Subscription fee
For instance: Vendors pay $15 per month for a subscription.
Transaction fee
For instance: Vendors pay 4% of the transaction value.
Listing fee
For instance: Vendors pay $10 for listing each product on your marketplace.
Premium listings
For instance: Vendors pay $5 for a premium listing, which stays higher in the feed for a week.
Advertising
Featured ads are a great way for vendors to promote their products and get more visibility within your multi-vendor marketplace platform.
Finally, the best way to prove the capability of these strategies is to see what well-known brands implement them. Let's take a look at some benchmark companies.
Monetization strategies by famous companies
Subscription fee
eBay, Amazon, WIX, Docplanner
Transaction fee
Shopify, Etsy, eBay, Amazon, Stripe
Listing fee
Etsy, eBay, Delivery Hero, Mercado Libro, OLX
Premium listings
Google, oLX, Craigslist, Pizza.de, MyTaxi
Advertising
Amazon, eBay, Facebook, LinkedIn, Twitter, Snap
Related reading: Best Monetization Practices to Build a Successful Online Marketplace
Define the required features for your online marketplace
How to build a multi-vendor marketplace?
The functionality is of utmost importance. The matter is that the platform users (both merchants and buyers) should have the best user experience, which will give your customers the important convenience and simplicity which makes them stay and use your platform continually.
Among the most important multi-vendor marketplace features, we recommend you to take into consideration the following list.
Authorization and Security
Users must sign up for providing personal details such as name, email, phone number, password. Also, the registration process should be as easy and as fast as possible. Users need to fill in only the most important data. Other information should be specified later.
Source: eBay.com
Registration for both vendors and buyers
A multi-vendor marketplace platform should provide an opportunity to create a personal account. For sellers, it is the primary option to create their online stores and start trading. For buyers, it is a boost in user experience, as they can personally chat with the vendors, add stores and items to favourites, etc. Also, it is important for users to have the same account for selling and buying goods and services.
Source: Etsy.com
Managing user profile and personal details update
This feature is more crucial for vendors than consumers. The reason is that store information should be comprehensively presented and easily managed by its owner.
Source: Etsy.com
Managing items listing
Sellers need to publish and manage their items' listing. This feature allows them updating item information, such as specifications, description, price, etc.
Source: Tradeaboat case study
Search & filters
You need to provide buyers with an easy-to-use and efficient search option. This way, a platform user has an opportunity to find the required product/service easily and rapidly.
Source: Automotive marketplace case study
Statistics
This option allows sellers to track their activities. Leads, views, sold, not sold etc.
Source: Alibaba.com
Boost options
This feature provides the marketplace owner with monetization opportunities. Alongside, the platform sellers gain a chance to promote their product/service.
Source: Tradeaboat case study
Ratings/reviews
This option allows the buyers to increase the credit of trust with the platform and its sellers. Thus, the marketplace sellers are interested in providing excellent service and keeping their store rating high.
Source: Etsy.com
Payment functionality
Every multi-vendor marketplace website requires advanced payment functionality: the ability to use credit cards, payment service (PayPal, Stripe), billing and invoice operations.
Source: Airbnb.com
See also: 4 Best Payment Solutions for Online Marketplaces
These are the primary required features that your marketplace should have. Once they are integrated, you can expand the platform functionality with the following:
Notifications
Landing pages for clients and vendors
Browsing content
Customer service
Shipping options
Localization
"Request a quote" option (if the marketplace is service-oriented)
Substitute/ complementary goods
An option to compare products/ services
We build marketplaces that users love.
Have a great idea of a marketplace? We know how to bring it to life!
Learn more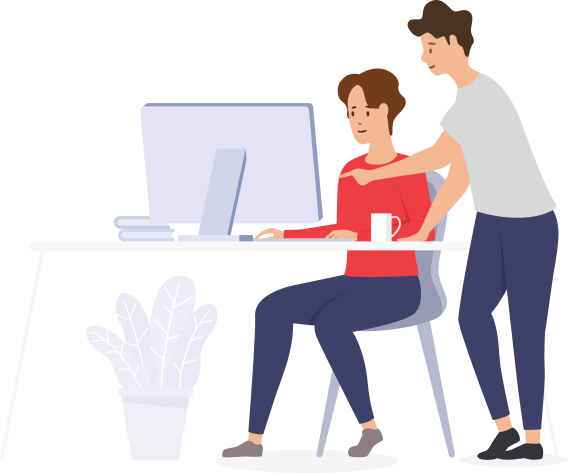 Create and launch a marketplace MVP first
Once you have defined those must-have features on your platform, we recommend building an MVP instead of creating a fully-functional product at once. This concept is rather effective and not so time- and cost-consuming as the full multi-vendor marketplace development.
During the MVP development, we recommend you to reassess the platform functionality from the previous step, and make a short list of the must-have features, without which the platform will not work.
Then, implement those must-have features on your multi-vendor marketplace. When you gain positive feedback from the community and investors (if any), it becomes reasonable to expand your multi-vendor marketplace functionality with additional options.
With the help of the MVP approach, you will get the following advantages at this multi-vendor marketplace development stage:
Fast release
You have an opportunity to roll the product to the market within the shortest possible time.
Saving time and money
You develop only the required features spending much less money.
Recommended reading: How Much Does it Cost to Build an Online Marketplace in 2022?
Knowing the customers' needs as soon as possible
You collect the community's feedback to improve your product.
Finding the early adopters
A marketplace MVP allows creating a potential clients' base that may provide you with the so-called trendsetters.
Additional improvements
Receiving feedback on the customer's needs, preferences, you need to bring new ideas and exclusive offerings to make your product more attractive. That means more chances to drum up your business.
To conclude, there is actually no reason to spend more time and money at this development stage. Here, you need to understand whether your product is valuable, has the preferable features and solutions, or is somehow better than the existing competitors. Launching a marketplace MVP first gives you a chance to collect your customers' feedback, process their comments, improve your product, and head towards the major release.
Considering the ways of creating an MVP, we want to emphasize the most relevant and effective options:
Choose ready-made solutions
Around the web, you can find dozens of turn-key platform solutions that take into account your ideas, preferences, and requirements to launch the marketplace as fast as possible.

Build your marketplace from scratch
When you come to from-scratch software development, you need to use the most trending technologies. The matter is that they provide you with up-to-date and extended features and tools with huge community support. Among the most popular technologies, we recommend Vue.js and React (front-end) and Ruby, Node.js (backend).
Considering the software development providers, we recommend hiring a reliable and solid software development company. The main benefit of this choice is that such agencies deliver expert MVP development services that allow you to be sure of getting exactly what you need.
Take care of design
Your multi-vendor website design has a big influence on the customers' emotions, feelings, and decisions. Both UI and UX designers should develop an easy-to-use, comprehensive, and attractive web solution.
Let's take a look at the most important design concepts and principles that should be followed to attract customers and make them stay on the platform and make a purchase.
Make navigation easy
Navigation and user journey are the cornerstones of usability. The easier it is to buy products, the more sales are generated. You need to make the whole marketplace navigation options clearly visible without creating a deep nesting. Build the easy-to-understand and efficient user flow that will allow them to find and purchase the desired products in a few steps.
Establish credibility
Try not to overload pages with tons of information not to make the users overwhelmed. You can create trustworthy photos of products, prove full product description, system of ratings and reviews. Also, you need to establish the secure purchase and refund policy to make the user confident while working with your marketplace.
Increase user engagement
Make your multi-vendor marketplace idea clear. Primarily, provide the users with a complete understanding about the products and services available on the platform. Also, highlight the main features that make your multi-vendor marketplace better than competitors. Users don't like solving puzzles. Your platform idea and benefits should be clear for any user within the very first seconds.
Want to know more about the importance of web design for online marketplaces? Our article will help you: Online Marketplace Design
Acquire vendors and buyers
Now, let's discuss the sellers' acquisition and the tactics you can implement and use to get the supply and demand and solve the "chicken & egg" problem, sometimes even before even launching your marketplace platform.
Attract Vendors
Build your first supply.
In the early days, one of the smartest things may be producing your own inventory on the platform. It provides you with a good start, attracting first buyers and, subsequently, sellers.

Get your supply from someone else.
There are tons of products and services available on other existing marketplaces. You can list them on your platform to generate the initial user acquisition.

Provide monetary subsidies.
You can encourage this platform side via monetary subsidies. Such well-known giants as Facebook or Uber in their very beginning were ready to pay cash to attract users to the platforms.
Attract Buyers
Have your supply bring your demand.
You will definitely have sellers on the platform that are known worldwide. You can stimulate them by providing different premium features and then you will promote your marketplace back.

Motivate potential customers.
Similarly to providing monetary subsidies to your vendors, you can offer buyers a certain amount of money for signing up early. Surely, you should not just give away cash for people's emails. For example, you can provide a discount on the first order or offer $5 off the first purchase.
Attract both parties
Leverage channel partners.
Over time, you need to enter into partnerships with the marketplaces of another niche, for example. It will provide both of you with beneficial results in the number of new platform users.

Targeting buyers and vendors within the same community.
In case consumers and sellers share common interests on similar goods and services, then they can become interested in such trading on your platform.
Promote and grow
Multi-vendor marketplace promotion is a tough hill to climb. For this reason, here we want to provide you with several efficient techniques to grow your online marketplace platform. Surely, each of them requires a separate article to be discussed, but we want to point out the primary moments.
Socials
Many consider social media networks as a tool for personal communication. However, this is not exactly correct. Such socials as Instagram, Twitter, Facebook, YouTube, Medium and others are not only about community conversation. Actually, you can effectively benefit from using these channels to promote your brand's online activity and appreciation.
SEO optimisation
Search engine optimization is crucial for your multi-vendor marketplace. You need to be at the top of Google, Yahoo, Bing results when potential buyers are looking for the products available on your platform.
Email Marketing
Once you have launched your multi-vendor marketplace platform, start collecting email addresses of your clients. You need to build email lists to retain the existing customers, which is even more important than attracting new ones. The reason is the following: if they bought a certain item from you once, they are more likely to do it again as there is a high credit of trust.
Paid Ads
The paid-for advertisement is quite a powerful tool for promoting your multi-vendor marketplace. For example, such an option as Google Ads increases your opportunities to acquire more users from search engines.
Challenges of building the successful multi-seller marketplace
Starting a multi-vendor e-commerce platform is a great, but not a very simple task. Let's see what are the main difficulties the creator of the marketplace can face. Forewarned is forearmed.
The chicken and egg problem
The chicken and egg problem is the situation when the founder tears between attracting both buyers and vendors.
Vendors are vital because, without them, users can not buy anything. On the other side, buyers are also important for the success of the multi-vendor marketplace platform. So, the focus should be to get vendors and buyers concurrently for maximum success.
Etsy is one of the multi-vendor marketplace examples that successfully solved this problem. The Etsy representatives visited various art exhibitions. There, they "recruited" the most reputable artists and collectors. Their followers went after them. In such a way, the "recruited" sellers led their client base to the Etsy site.
Source: Knowband.com
Lack of proper promotion
Another of the major challenges of an online marketplace is the low promotion of the multi-vendor e-commerce platform.
Of course, starting with SEO is vital. By providing quality content and using the right keywords, SEO can assist the marketplace become visible in the online space. Marketing on social media and partnering with other brands are also essential aspects. They bring the good identity for the marketplace.
Low retention rate
Another marketplace issue that arises is a low retention rate. Sometimes, when marketplaces focus on attracting new users, they fail to keep their existing client base.
It is good to start with a subscription-based model for vendors. Subscriptions can enhance the profit. Also, they ensure that the users won't leave the platform before their subscription period is over.
To enhance the retention rate for any marketplace, personalize the customer experience. Enterprises should conduct user surveys and identify the needs of both vendors and buyers. Then, companies can focus on improving user satisfaction.
Selecting the web development approach
When it comes to developing a multi-vendor e-commerce platform, you can select from two options:
Ready-made solution;
Custom software.
If you aim to create a marketplace platform fast, you can pick a ready-made solution. For example, Magento provides such services for development.
However, an off-the-shelf solution has disadvantages. For instance, the impossibility of making some customizations. Also, your competitors can use the same template.
Of course, from-scratch software development requires more resources. However, it is a perfect option for marketplace development. This way, you decide the functionality the marketplace will contain.
The main variants are as follows:
Freelance services;
In-house development team;
Software development firm.
By choosing the last variant, you can be sure to get the solution that you aim to. Nevertheless, it is imperative to select a reliable and experienced development team.
An own marketplace for business is a very promising project. But the development will require a lot of time, effort, and finance. However, if you are seriously planning to implement it, nothing is impossible.
To facilitate multi-vendor marketplace development, you can always turn to specialists. They optimize costs, meet deadlines, and develop a marketplace the way you imagine it.
Are you looking for a reliable partner to create your marketplace platform?
Our team knows how to bring your idea to life.
Talk to an expert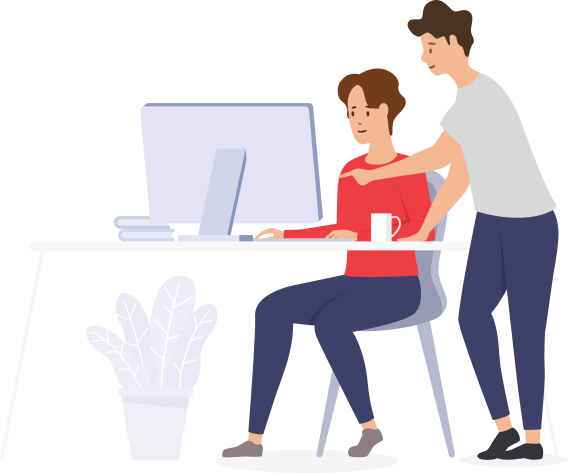 How Codica can help with online marketplace development
At Codica, we have gained significant experience in marketplace website development. We know what to focus on and how to avoid fatal mistakes. Also, we know how to choose the right tools for marketplace solution development. We always select the shortest and most correct development path and know how to achieve maximum results.
It is crucial for us not just to make some tool, but for it to bring benefits and profit to our clients. For example, recently, we helped our customer from Australia to create a marketplace for boats.
Our client wanted to get better online business results, by attracting more leads to the website.
The task for Codica's team was to create a mobile and user-friendly marketplace website, and make it visually appealing.
Thanks to Codica's team of experts, our customer received a clean, effective, and optimized multi-vendor platform. Also, due to third-party integrations we maintained, the Trade A Boat marketplace increased the number of listings. As a result of our work, the performance of the website has improved significantly.
By the way, we are glad to share with you our example of marketplaces that our team successfully delivered:
Conclusion
Multi-vendor marketplace development is a complex, time- and cost-consuming process. You need to take into account all those aspects we have discussed in order to be competitive, advantageous, and achievement-oriented.
Are you looking for a team that knows how to build a multi-vendor marketplace website quickly and efficiently? Codica team has created multiple multi-vendor marketplaces, and we will gladly help to create yours. Check our ready works or contact us to discuss your project.