Updated
05 May 2022
20 min
It's no secret that the COVID-19 pandemic has led many people to reconsider their jobs. Now, freelance as an alternative career path steadily becomes a reality. 50.9% of the U.S. workforce will be freelancing by 2027, a Statista survey shows.
Businesses like Fiverr and fellow gig-focused companies rode the wave. To be more precise, they adopted a model allowing the hire of independent contractors without any legwork. How do such tools set the new trend in powering freelancers?
In this article, we share proven methods geared towards freelance website growth. Moreover, you will get a glimpse of how to create a micro-job marketplace like Fiverr of your own.
Freelancer platforms gain momentum
What is a freelance marketplace? It is a two-sided platform for buying and selling fixed-term contracts. So a platform acts as a middle chain providing an easy way to remote workers to find contractual projects.
Why have freelancer platforms become so popular? The thing is that the businesses' need for workforce is growing, and this is where websites like Fiverr come into play. Let's take a look at numbers to see how this works.
The time people stay at the same company has shortened. The U.S. Bureau of Labor Statistics did some economic research for January 2020. Based on collected data, median tenure in the U.S. was 3.9 years for women and 4.3 years for men.
The employee tenure had seen a decline since 2014 when it was 4.5 for women and 4.7 years for men. So it comes as no surprise that businesses are turning to freelancers to fill this gap.
A LinkedIn study sheds some light on micro-job marketplaces' popularity. It turns out that the larger the small business, the greater the use of freelancers.
Going further, consumer goods and education targeting small firms tend to have the highest number of freelancers. Unlike, "website design" is the most popular job for which freelancers are employed regardless of the company sizes.
Source: LinkedIn
Typically, multiple sources of income give a person access to better financial security, which can be one of the reasons for this trend's growth. Plus, freelancers proved to be successful in diversifying their skill sets across domains.
For example, a freelance copywriter is more likely to handle both writing and SEO optimization. The same can be said about those making money out of video and photo editing at once.
Employment trends 2021, at-a-glance
Statistics can provide a glimpse of the impact micro-job websites are going to have soon. Below you can see the numbers based on the past several months.
Workplaces reopen. Meanwhile, companies' return to the office meets pushback from employees keen on remote work. Most surveyed by YouGov for BBC are not excited about a full-time office return. Also, 42% of U.S. workers would quit if their company stopped offering remote-work options.
Source: Upwork
The 9-to-5 workday might disappear. Recent data shows that people are redefining productivity. 73% of surveyed across 25 countries think they should be measured based on output, not hours worked.

Economic recovery is slowing down. The ongoing spread of new COVID-19 mutations delays a global recovery. The unemployment rate is predicted to be at 5.7% in 2022. Such numbers were last seen in 2013, excluding a time covered by the COVID-19 sharpest rise.
Fiverr: quick facts and numbers
Before we delve into functionality and development details, let's quickly look at what Fiverr is remarkable for. Long story short, this online platform is entirely built on e-commerce principles.
The company was founded in 2010 by Micha Kaufman and Shay Wininger. They saw how challenging freelancing could be in terms of connecting contractors and businesses. Luckily, they took a marketplace approach to overcome those issues.
Founders came up with a two-way micro-job marketplace to buy and sell digital freelance services. The final product proved to be as reliable in use as buying something on Amazon.
How does Fiverr work?
Like any online marketplace development solution out there, Fiverr is a two-way freelancer platform, which means both contractors and business owners can contact each other.
Customers pay for so-called "gigs," which are digital services that come from freelancers. Gigs cover a variety of categories such as blog posts, voiceover, programming, video ads, logo design, etc. Each service on Fiverr starts at $5 per gig and can go up highly with extras.
Fiverr applies a 20% charge to every sale. Buyers rate the communication with the seller, describe the service and recommend it to others.
On top of letting freelancers post their gigs, a micro-job marketplace can work as a hub for targeted advertising. Practically, a profile filled with relevant keywords gets higher chances to end up on top of Google search results.
Fiverr's revenue in numbers
Fiverr's revenue mainly consists of transaction and service fees paid by the seller and buyer accordingly.
A year ago, in Q3 2020, the company generated $52.3 mln in revenue, a 88% surge year over year (YoY). That was the most significant raw and percentage revenue increase since Fiverr started to reveal its numbers to the public in 2017.
Fiverr's revenue in Q3 2021 was $74.3 mln, which presents an increase of 42% YoY. And recently, the company has announced it is expecting to bring $74.5-77.5 mln in Q4 2021.
Source: Smart Moneyq4 Series
What are the benefits of freelance marketplaces?
By naming something a "micro-job marketplace," you can't just pull "marketplace" out of it. Staying a micro-job site, Fiverr sticks with the same rule as any marketplace that sells items. The platform simply avoids prioritizing one user type over another.
A freelance marketplace like Fiverr provides a streamlined method of interaction for both sides. Note how Fiverr users are actually called:
Freelancers – sellers;
Businesses – buyers.
Below we give you the platform's features each side can benefit from.
Benefits for businesses
Time-saving. Finding the right talent has never been so easy. Online freelance marketplace provides an intuitive browsing experience and effortless ordering. Also, businesses get cost certainty, duration, and scope of work.

"Hunting in packs." When teaming up, freelancers can be involved in large projects. Keeping them close on platforms like Fiverr minimizes spreadsheet usage. Instead of editing graphics and to-do lists, business owners can manage freelance teams directly from a website's menu.

Streamlined connectivity. A micro-job website makes managing a project or a task easier. Thanks to its functionality, your email won't get overloaded with questions and scattered files. Instead, to get an update on a task, a business owner can easily contact a freelancer via the messaging system or check the progress bar.
Benefits for contractors
No bidding. An e-commerce-like experience takes freelancers straight to work without spending time on negotiation.
Access to the global demand. It becomes easy to reach a massive audience with websites like Fiverr. Here are some statistics showing how buyers' number on a platform changed since 2017:
2017 — 1.8 mln
2018 — 2.02 mln
2019 — 2.35 mln
2020 — 3.42 mln
Also, an individual freelancer can join an international team, leveraging collaboration tools.
Word-of-mouth marketing. A micro-job marketplace allows people to leave a review of contractors' performance. It is reported that 63% of website visitors are more likely to buy a product or a service when they can rate and review.
Need to present your idea to investors?
Get feedback from early adopters through a minimum viable product.
Learn more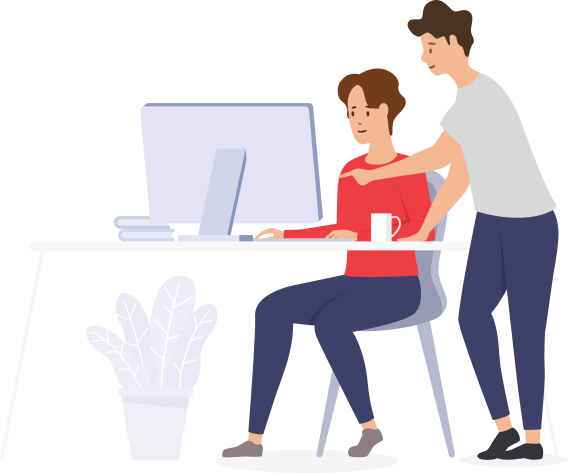 How freelance websites make money
We got to admit there's no unified business model canvas for a freelance portal. Instead, we have described several potential revenue streams below.
Selling gigs
Charging for each sale that takes place across your micro-job marketplace. Your options include setting a flat fee, a percentage-based fee, or both.
For example, Fiverr and Upwork fees are taken as a percentage of completed gigs. Also, there is a slight difference between these two platforms' approaches.
Upwork charges earnings fees based on a sliding scale, where the more you make, the less of a fee they'll take. Here's what Upwork's fee structure looks like:
20% ($0-$500);
10% ($500.01-$10,000);
5% ($10,000.01 and more).
As a side note, users also run into $2 processing fees when it comes to withdrawal.
Meanwhile, Fiverr is more straightforward. As mentioned, a 20% charge applies to any completed gig regardless of the earnings.
Gig promotion
Getting your gigs to prime locations in search results is an excellent way to boost your visibility on websites like Fiverr.
Source: Fiverr Help and Education Center
A freelancer pays whenever a visitor clicks a content a promoted gig displays. The common cost-per-click (CPC) on Fiverr is $0.50–$0.70. The platform still allows sellers to set the maximum they're willing to pay. However, Fiverr warns users that they are less likely to benefit from ads ​if they don't stick with particular pricing.
Subscription
This model will enable you to generate revenue in the form of regular membership payments.
Create a category selection where freelancers can set up a gig for a buyer for a monthly period. In return for such an order, a buyer should get a lower price than usual.
Fiverr, for instance, provides 5%, 10%, 15%, or 20% discounts depending on the subscription duration.
Make sure buyers on your freelancer platform can cancel upcoming subscriptions if an order hasn't started yet.
Custom pricing
You might be unsure how to set your pricing since the one-size-fits-all approach can turn some customers away. So you can employ individual pricing and calculate a custom cost for each of the users.
Mixed model
Such a model is a compilation of several revenue streams. Its implementation can provide more convenience to those who are interested in your micro-job website.
Functionality for an online marketplace like Fiverr
Registration
Let users sign up via separate pages: for contractors and businesses. Once they have created an account, ask them to add some details:
Profile picture;
A payment card;
Brief description;
Links to a website or a business social profile.
Apart from the classic "fill-all-fields" approach, they may want to use existing login information. Allow them to register under other accounts like Google or Facebook.
Project dashboard
Make it easy for users to manage the freelancers' activities.
A dashboard is a quick entry to all projects and, for instance, team pages. Here, users can check progress bars, regulate the estimated time, invite other individuals to a project, etc.
If the large projects are what your freelance portal is going to have, set an auto-notification for team members when a new person joins them.
Advertised gigs
Let freelancers promote selected gigs within related categories. Prior to submitting, ask them to set a spending limit per day.
Selected gigs will end up on top of the search results. The amount users pay can also depend on how many business owners click on the ads.
User profiles
A profile is how users present themselves to the community. First of all, make distinctions between contractor and buyer profiles highly visible.
Read about online marketplace design if you want to know more about improving your website interface.
To fill out the profile on the freelance portal, users can provide the following information:
Description that presents themselves to the community;
Languages they are skilled in;
Link to their personal website;
Certifications. Lists of honors and awards;
A skill map is an excellent way for contractors to stand out. Besides, putting job skills in the profile saves potential buyers time to get to know a freelancer.
Source: Fiverr
Search system
Allow everyone to find freelance services by categories, keywords, ratings, or other features as price range.
Also, make an autocomplete search. Predict the user's query and reveal suggestions in the form of dropdowns as the user types their request in the search bar.
Shopping cart-like gig package
Remember that micro-job websites don't provide you with a traditional "Add to Cart" slot. Instead, they allow you to select and compare other gigs coming from contractors.
When showing gig package selection, let freelancers write down features they include in a particular price point.
Payment system
Let's take a closer look at the billing system. To create a micro-job website that will satisfy customers, keep in mind alternative payment options.
For example, you can use popular ones like PayPal, Stripe, Braintree, or Dwolla. Also, multi-currency acceptance makes your site much more user-friendly.
Please note that some payment methods might be unavailable in certain regions.
Communication
Help your customers avoid misunderstandings and get the job done correctly from the start.
Create an internal messaging system so that business owners and pre-selected contractors can talk. Later on, the same approach will work out for project management.
Source: Fiverr
But there is more to come. Let everybody know about relevant services on your micro-job marketplace. Let contractors receive requests and send offers in a matter of seconds.
Add gamification
Gamification emphasizes a person's motivation during website usage.
First, let users earn points for delivering highly-rated gigs. Aside from top performance, they can increase their rank by leaving feedback or inviting friends to your platform.
Second, let users exchange collected points for discounts or extra profile features. To prevent a ranking system from cheating, set time limits. For example, allow users to reach a certain level if they have been on your freelancer platform for 30, 90, 180 days, etc.
In addition, put a small reminder to tell about perks both buyers and sellers can receive.
Review & Feedback System
Provide the ability to rate and review services directly on your micro-job website.
Once a user taps a "Review" button, redirect them to a comment window. Then, ask to select the number of stars, and after the comment is complete, allow the user to click on "Submit."
Once a review becomes public, moderators shouldn't change or remove it unless it violates the community standards.
Source: Fiverr
Along with user-written feedback, the 5-star rating is excellent to measure client satisfaction. Aside from text and rating, a client may tell whether a contractor is to be recommended or not.
Recommending reading: How to Build a Review Website Like Yelp
Two approaches to building a website like Fiverr
Ready-made templates
With the boom of e-commerce marketplace development, it becomes easier to find an out-of-the-box solution that meets minimum requirements:
Order management;
Card management;
Payment gateways;
Search system;
Fee handling.
However, developing SaaS application isn't enough for freelance services like Fiverr. Ready-made solutions will miss valuable functions since your goal is not just to create a basic website. Importantly, it needs to have a community around it. And whereas developers tend to maintain the relevance of their templates, we highly recommend you choose another way.
Want to build a website like Fiverr?
Before starting, look at your project at the bigger picture.
Talk to expert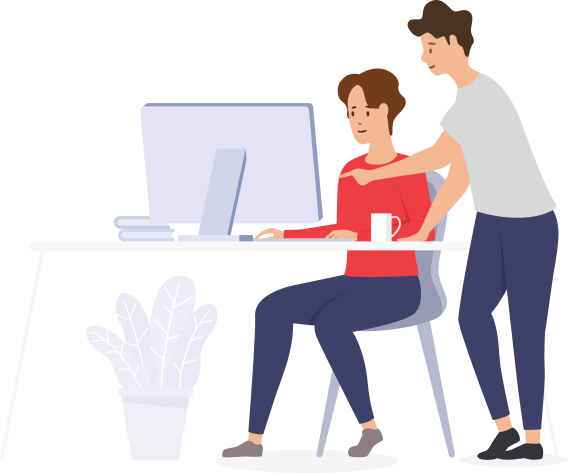 Custom software development
Think of a distinctive feature set to figure out how to build a freelance portal like Fiverr smart. This way, it becomes much easier to meet the customers' specific needs.
Besides, a custom solution provides a scalable model free from third-party software. As a bonus, you avoid hidden costs and license fees regardless of traffic volume.
And there's more to come. With mobile traffic increasing day-to-day, you should keep up with the trend of mobile-friendly development. In fact, if your micro-job website doesn't run smoothly on mobiles, you're basically suggesting users go elsewhere.
Therefore, building a mobile app becomes a necessity in 2022. However, don't think that you need a huge budget when speaking about a mobile application, as there's another option to engage with your mobile audience.
To save time and budget, many businesses nowadays go for creating a progressive web app (PWA) instead of a mobile app.
Simply put, a PWA is built on a blended method of functioning like a native app and a website. It is cross-platform, which means that it will work both on mobile (Android and iOS) and desktop Therefore, you get a rich featured-freelance portal that runs smoothly on any device and OS.
The main pros of progressive web app development services are:
Faster launch to the public, since only one team is involved in PWA development.
Lower development costs, as you need only one solution.
Higher user engagement with push notifications that work like on regular mobile apps.
Longer user sessions, as fast-loading pages prevent visitors from leaving shortly.
Thanks to the PWA technology, Codica's experts cut on development hours and reduced the expenses to build a job matching website.
How much does it cost to build a website like Fiverr?
Creating an online freelance marketplace requires a certain sum of money. To be more precise, we took the average rate of development companies in Eastern Europe which is $50/hour.
Below you can see how much a particular function costs based on the mentioned hourly rate.
Expected cost to make an online freelance marketplace
Features
Time, hours
Cost, $50/hour
Design
UX Development
56 hours
$2,800
UI Development
64 hours
$3,200
Architecture
Project setup
16 hours
$800
DB structure
32 hours
$1,600
Integrations
Payment (Stripe or PayPal)
64 hours
$3,200
Main functionality
Authorization and Security
72 hours
$3,600
Account Settings
42 hours
$2,100
Home page
84 hours
$4,200
Search and filters
96 hours
$4,800
Contractor Page
42 hours
$2,100
Reviews & Ratings
96 hours
$4,800
Chat
32 hours
$1,600
Gig Package Form
32 hours
$1,600
Project Dashboard
42 hours
$2,100
Ad posting form
64 hours
$3,200
Notifications
32 hours
$1,600
Business Panel
196 hours
$9,800
Contractors Panel
196 hours
$9,800
Admin panel
160 hours
$8,000
Non development activity
Project management
48 hours
$2,400
Quality assurance
64 hours
$3,200
Code review
48 hours
$2,400
Total
1578 hours
$78,900
As you can see, the minimum cost to create a website like Fiverr is $78,900. Please note that the final cost will depend on the rates of your development partner and the functionality you choose to include.
Additionally, to know precisely how much does it cost to run a website like Fiverr, you should collect other pieces of information. This includes platform maintenance and support, hosting, ads, etc. However, now you have an idea of the approximate budget required for the development.
Why choose Codica to create a micro-job website
Since 2015, Codica has delivered high-quality software solutions across many domains such as finance, booking, vehicle rental, insurance, etc.
Speaking about the labor domain, and freelance platforms in particular, we have experience in collaboration software development.
Digital Village brings together businesses and developers to fulfill the most innovative ideas. They asked us to create a solid platform to make this process convenient and efficient.
A discovery stage was a starting point for this project, which resulted in the estimate, recommendations on the technology stack, and a list of must-have functionality. After this stage, we turned to minimum viable product development services so the client could introduce the product to early adopters. Based on the collected feedback, the application was further improved.
When working on this platform, we realized that keeping people with different mindsets on the same page required simplicity and usability. So, our goals were as follows:
Intuitive and appealing UI
Ability to team up with other project members
User roles diversity
Extended search and filters
Lean project management
Easy-to-navigate admin panel
From a design standpoint, the website we built expresses our customer's philosophy. Notably, the platform has a slick and simple user interface.
Before a user dives deep into the functionality, they sign up as a client or specialist. Our customer wanted a so-called specialist to have multiple roles. With our multi vendor marketplace development services, we created three options: active developer, core developer, and producer.
Since there are many tickets per project and subdivisions within teams, we used channels. This way, we keep specialists from the mess and help them avoid discussions outside the scope.
Summary
Once considered just an addition to a more "serious" job, freelancing is a big deal nowadays. On top of that, websites like Fiverr proved a marketplace concept can be cleverly transformed into a freelance portal. A clear structure made it extremely easy for people to find services in a matter of seconds.
Now you know what e-commerce-like aspects you should adopt. We believe that the tips revealed in this article will help you become a leader in your industry. If you want to create a freelance portal but are unsure where the jumping-off point is, a detailed look at our portfolio will bring you more certainty. Contact us, and you will be well on your way to micro-job marketplace success.