In recent years, the gig economy has become a great alternative to traditional working models. Both freelancers and companies value the flexibility and lower commitment offered by this model.
The recent data by Website Planet indicates that the number of US freelancers will grow to 67.6 million specialists by the end of 2021. The number of freelance marketplaces is growing as well, since 73% of freelancers search for jobs at dedicated websites.
The first freelance website that comes to our mind is Upwork. Its success story encourages aspiring entrepreneurs to launch similar platforms.
If you wonder how to build a website like Upwork, stay tuned. In this article, you will find out about the key phases of creating an online freelance marketplace. We will discuss such important aspects as value proposition, revenue model, required functionality, and the tech stack.
What is a freelance marketplace?
Before we delve into the process of building a website like Upwork, let's discuss the definition of the term in question. An online freelance marketplace is a two-sided platform where employers (both companies and individual clients) can hire individual specialists for specific projects.
Such websites have been on the rise in recent years. The shift from the standard 9-to-5 office routine to freelance work caused the demand for freelance marketplaces. The thing is that both employers and contractors needed a secure place to collaborate.
The other reasons for the growing popularity of services like Upwork are as follows:
Easy access to talented specialists.

Freelance marketplaces allow hiring skilled professionals from all over the world.

Cost-effectiveness.

Companies can hire professionals with the required skills without spending too much money.

The possibility of hiring talents on demand.

Companies hire contractors with a view of getting the desired outcome. If specialists or their work are unsatisfactory, there is always an opportunity to hire another professional.
The high demand for freelance marketplaces resulted in the growing number of websites like Upwork. The most famous of them are as follows:
Fiverr;
Toptal;
CloudPeeps;
Guru;
Freelancer.com;
PeoplePerHour.
The main challenges of the freelance marketplace platforms
To build a platform like Upwork and succeed, take a look at the key challenges specific to the freelance marketplace domain.
Late payments
The possibility of getting paid for a completed task quickly motivates freelancers to join websites like Upwork.
In reality, it is not that simple. The outbreak of Covid-19, followed by the lockdown, harmed freelancers. The recent data show that domestic payment delays for their job have risen from 19 to 24 days.
As for the international payments, they take twice as long compared to the pre-pandemic era.
Currency exchange is required
In most cases, contractors can withdraw payments in US dollars solely. As a result, freelancers lose money when converting payments into another currency. Not to mention the fact that such transactions tend to take longer.
The whole situation becomes frustrating for freelancers with low rates who cannot afford to lose an extra pound. Besides, sometimes they are forced to wait for weeks to get paid.
We should also mention a potential issue with payment gateways. Surely, PayPal is the oldest and the most popular payment provider. However, freelancers scattered all over the world may want to use other systems that are popular in their countries. Unfortunately, their preferred options may not be available on freelance platforms.
Quantity vs Quality
To understand this issue, let's try to answer the following question. What is more important: a number of freelancers on the platform or the quality of services they offer?
Some freelance marketplaces like Upwork have fewer acceptance criteria. It means that freelancers can register without verifying their skills or qualification. This approach makes Upwork the double-edge sword. On the one hand, the platform creates a large talent pool to provide their clients with a wide choice.
On the other hand, the quality of freelancer services can be far from perfect. As a result, the platform's reputation can be seriously compromised. Other sites similar to Upwork choose a completely different path. They spend a lot of time on testing, screening, and interviewing their freelancers. Given this, platforms grow very slowly, and customers can experience the deficiency of contractors. If you decided to build a platform like Upwork, your task is to strike a balance between these two approaches.
Inspired by the success story of Upwork?
Our development team will help you create a similar platform.
Talk to experts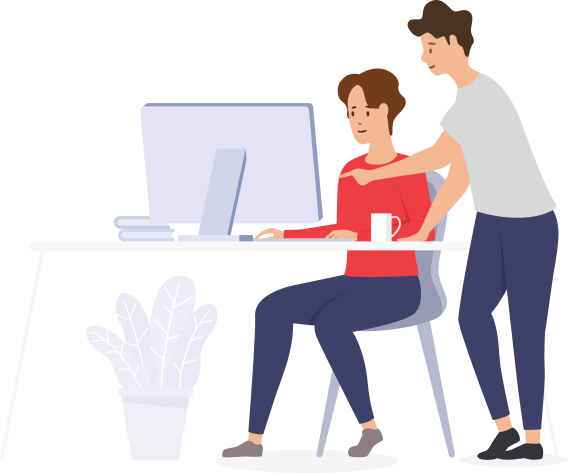 How does Upwork function?
Today we know Upwork as one of the oldest and most popular job sites for freelancers. Its story starts with two different freelance marketplaces called eLance and oDesk. They were founded in 1999 and 2003 respectively.
2013 was marked by merging these two websites into a single platform called Elance-oDesk. Finally, in 2015 the platform rebranding took place, and the website got its familiar name Upwork.
Currently, Upwork lists over 10 million contractors, and more than million employers.
The terms
Speaking about Upwork, it can be defined as a generic bidding marketplace. To decipher such a complicated term, let's discuss its components.
Generic.

This means that employers can find contractors for any kind of projects there, provided that the tasks can be performed remotely.

Bidding.

This term means that the candidates set the price of their services they consider fair, and the employers choose the best price offer.

Marketplace.

This notion supposes that like on any other marketplace there are two sides: buyers and sellers. Buyers are individual clients or companies that want to hire a specialist for a short- or long-term remote project. Sellers, in their turn, are freelancers who offer their services.
The process
Let's see how the platform works using a specific example.
Suppose you need a freelance PWA developer for your development project. Here you have two options.
Purchase of a pre-defined project completed by a specific developer
It works the following way. You need to click on the project catalogue. Then, you should type in your query in the search box, for example, PWA. After that, filter search results based on the category, talent options, budget, or delivery time.
After that, proceed to the required project and check the service tier. Now you may contact the developer to fill in the dots and specify your project details.
The example of a predefined PWA project on Upwork looks the following way:
Hiring a developer for a custom project
Your second option is to hire someone to deliver a project based on your specific requirements.
For this you need to publish a project with particular requirements.
Also, you can mention what skills are required for the contractor who will do the task. All freelance developers searching for the job can see your task.
If someone gets interested, they send you a proposal with basic information about them and their bid. Here we should mention two types of bids that are hourly rates and a fixed price for a whole project.
Since there are a vast number of contractors on the online freelance marketplace, a client will get different bids. They can be incredibly low bids or stratospheric ones. Still, a client will always be able to find the most suitable option.
Revenue model
The time has come to discuss Upwork revenue models. You will launch your freelance marketplace to make money, therefore, you need to know the key monetization strategies for job sites like Upwork.
Basically, there are two main income streams for Upwork: service fees and premium subscriptions.
Let's take a closer look at each monetization strategy
Service fees
Freelancers

are charged a specific fee for each successful transaction that takes place on the platform. Usually it is 5%, 10%, or 20% fees. The final sum depends on the sum a freelancer billed an employer.

Employers

join the platform and post a job offering for free. This way, Upwork ensures the platform's liquidity. However, they have to pay a 2.75% payment processing and administration fee.
Client membership
Another Upwork revenue model implies offering businesses different subscription plans. At present, there are two available business plans on Upwork. The Basic plan comes for free, and Upwork Plus costs $49.99 per month.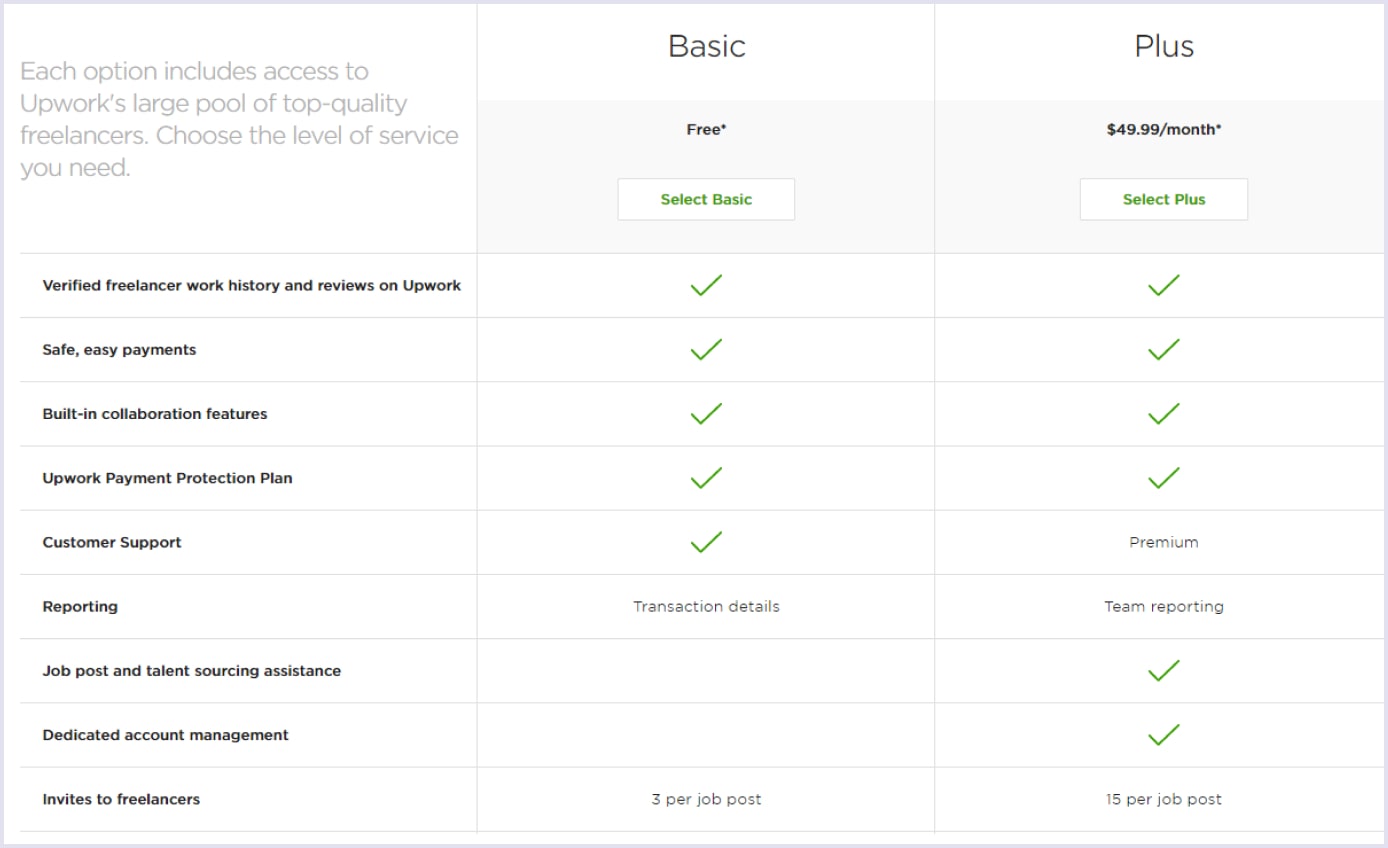 How to build a website like Upwork
Choose your niche
Before you get wrapped up in the freelance online marketplace development process, define your niche. Think about your clients. Will they be individuals, small businesses, or large enterprises? What about freelancers? Will you attract specialists with rare skills or students looking for their first job?
Keeping the specific audience in mind, you can create a unique value proposition that caters to their particular needs.
For example, you can build a platform like Upwork for freelance designers or developers.
Below you can see the homepage of 99designs.com, which is a platform for web designers.
Define your value proposition
You have defined your niche and target audience. The next step is to find the best way to meet their needs with your freelance portal. That is when a unique value proposition comes to the rescue.
It will highlight the benefits of your product and show its difference from other freelance platforms.
You will be able to gain a competitive edge by covering the existing drawbacks in the specific niche.
When creating a unique value proposition, you can proceed from the following values you can offer to both parties of your freelance marketplace like Upwork.
Accessibility.

You have two options here. You can provide easy access, and this way, create a large talent pool. The second approach implies restricted access. You filter freelancers based on their qualification and skill set to leave only the very best candidates.

Price.

Analyze prices on other freelance marketplaces. Define how to lower the costs of particular services without cutting your margins.

Time.

Try to reduce the time required to receive payments. Thus, you will give freelancers a solid reason to join your site like Upwork.
Select the type of your freelance marketplace
To build a platform like Upwork that will bring you a stable income, define the type of your future job-related website. You can take the lead of Upwork or Freelancer and build a general freelance marketplace.
Also, you can choose a different approach and create an industry-specific platform. By choosing the second option, you get better chances to succeed since you will face less competition in the niche.
So what are the most common types of freelance marketplaces? Let's find out.
Local freelance marketplaces.

They link together businesses and contractors located within a specific area. The most famous examples are NoCowboys and TaskRabbit.

Platforms focused on short-term jobs.

Companies find contractors who will take on their single tasks on such platforms as Lorem and Fiverr.

Freelance marketplaces for long-term projects.

Such platforms like Upwork are focused on long-termed projects that consist of multiple tasks. The first names that come to our mind apart from Upwork are Freelancer and Outsourcely.

Industry specialized

freelance portals. As the name suggests, these freelance marketplaces focus on a particular domain. For example, 99designers is a platform for freelance designers only.

Freelance platform for part-time jobs.

Such freelance marketplaces allow college students to get their first job and earn some money. A popular example is College Recruiter.

Enterprise based marketplaces.

Big companies turn to platforms like TopTal or FiverrPro to find specialists that match their specific demands.

Contest platforms.

They work the following way. Clients post the contest conditions on platforms like Arcbazar or DesignContest. Сontestants send their ideas. After a while, the clients determine the winners.
Below you can see the example of live design competitions on Arcbazar.
Choose the revenue model
The vast majority of websites like Upwork get the most of their money from commission charges. However, it is not the only way to monetize your job-related platform.
Other common revenue models are as follows:
Gigs and packages model.

This strategy allows freelancers to estimate their work and set their prices. Companies pay for the volume of services they find necessary.

Subscription.

Users pay a monthly fee to use the platform. As a rule, there are several subscription plans to fit any budget.

Freemium model.

Users get access to the platform for free, but their opportunities are limited. In case they need extra options, they pay an additional fee.

Deposit model.

Customers deposit money to get access to platforms like Upwork. If they are dissatisfied with the services offered, they get a refund.

Advertisement.

Freelancers can get their profiles highlighted and shown at the top of the list at the additional fee.

Custom price.

This monetization strategy is common for big clients with large complex projects. Standard fees may not work in such cases. For this reason, websites like Upwork provide their enterprise clients with special offers.

Mixed model.

You can combine several revenue models to offer users more flexible conditions for using your platform.
Want to build a freelance marketplace like Upwork?
Our experienced team will help you at each step of custom online marketplace development
Talk to an expert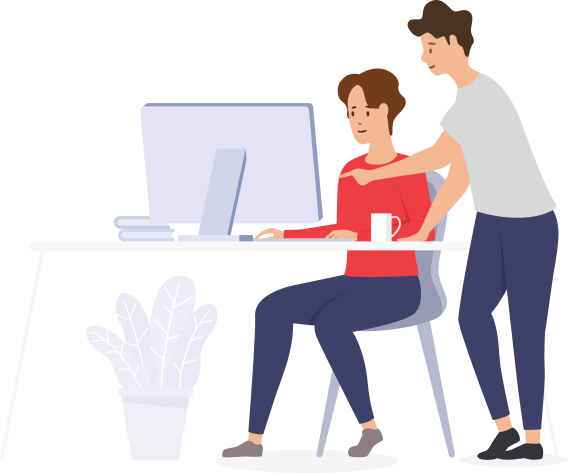 Identify the required functionality
Wonder how to build a platform like Upwork that will be popular among both freelancers and companies? Focus on the functionality of your job-related website.
Let's not beat around the bush and discuss the must-have features of a site like Upwork:
Registration and user profiles.

Freelancers specify their general info there. The common data includes a photo, bio, skills, and an overview of the completed projects. It would be great for candidates to verify their qualifications. For example, they can upload a portfolio with code samples or diplomas.

Search and filters.

Provide a robust search and filtering system to help businesses find a required specialist quickly. It would be a good idea to implement ElasticSearch technology to ensure the quickest and smartest search.

Job listing.

It is the main feature for businesses. It allows them to post their projects on websites like Upwork and mention skills that candidates should have.

Bidding mechanism.

With this functionality, contractors can reply to the relevant job postings and offer their services.

Messenger.

Sometimes businesses need to discuss specific project details or work conditions with freelancers. In other cases, companies need to get updates on progress. For these reasons, you need to enable both parties to keep in touch.

Review and ratings.

Allow customers to leave reviews after the contractors completed the projects. This way, you will make your platform more trustworthy.

Project management tools.

To begin with, consider adding a time logging feature. On the one hand, this functionality will ensure the transparency of freelancers' work. On the other hand, it will be convenient for contractors to track the time they need to complete a task that is billed by the hour.

Payment gateways.

By offering multiple payment options, you will attract more users to your website like Upwork. It would be a sound idea to implement the so-called escrow payment option. This method implies keeping money on the third-party account until the completed task is approved by the customers. Only after their approval, freelancers receive the payment. It is a good way to ensure trust in the platform for both parties. Finally, integration with the most common payment solutions is required.
Choose the right technology stack
To build a website like Upwork that is reliable and scalable, you need to choose the right technology stack.
Let's look under the hood and determine what programming languages, frameworks, and tools are used by Upwork.
Back-end
When it comes to the server-side, Upwork uses PHP and Java programming languages. However, you may choose any other technology that suits your project. For example, at Codica, we use Ruby and Ruby on Rails as the key tech stack for custom software development projects. Also, Upwork implements ElasticSearch for quick search and analytics.
Front-end
As for the client-side, Angular.js and Bootstrap were an ultimate choice for Upwork. At Codica, we have a preferred tech stack that helps us build the front-end of web applications we deliver to our customers. It includes React, Vue.js, JavaScript, HTML5, and Gatsby.
Third-party tools and integrations
It stands to mention that the list of technologies and instruments used by Upwork is not limited to technical aspects only. Such tools and applications as Jira, Slack, Google Workspace, Marketo, and Zendesk help Upwork reach their business objectives.
How much does it cost to build a website like Upwork?
When starting a business like Upwork, you of course want to know the required budget. To make things easier for you, we have created a table with approximate costs of building a freelance marketplace.
In this estimate, we have used the main functionality for a website like Upwork, and an average hourly rate of Eastern European software development agencies.
How much does it cost to build a website like Upwork?
Features
Time, hours
Cost, $50/hour
Design
UX Development
64 hours
$3,200
UI Development
128 hours
$6,400
Architecture
Project setup
16 hours
$800
DB structure
32 hours
$1,600
Integrations
Payment (Stripe or PayPal)
64 hours
$3,200
Main functionality
Authorization and Security
72 hours
$3,600
User Profiles
96 hours
$4,800
Home page
84 hours
$4,200
Search and filters
128 hours
$6,400
Reviews & Ratings
96 hours
$4,800
Messenger
128 hours
$6,400
Job listings
64 hours
$3,200
Job posting & bidding
64 hours
$3,200
Project management tools
96 hours
$4,800
Automatic gig and packages calculator
48 hours
$2,400
Freelancer panel
96 hours
$4,800
Employer panel
96 hours
$4,800
Admin panel
124 hours
$6,200
Non development activity
Project management
80 hours
$4,000
Quality assurance
96 hours
$4,800
Code review
48 hours
$2,400
Total
1720 hours
$86,000
So, we can say that the approximate cost of a freelance marketplace website like Upwork is $86,000, based on the rate $50/hour.
The total amount of money you need to build a website like Upwork is defined by the functionality we discussed above. Your choice of a software development provider will also influence the required budget.
Please note that the above mentioned numbers is only a rough estimate. Only your development agency will be able to provide you with the final cost of creating a freelance marketplace platform.
Want to build a website like Upwork?
We have been engaged in web development for many years. We will eagerly take up your project
Talk to an expert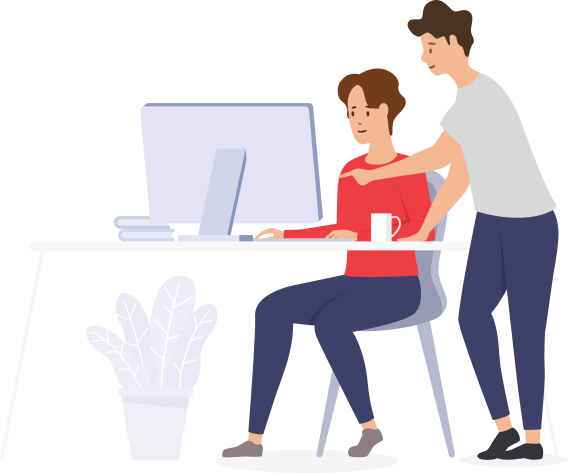 Conclusion
We hope that our detailed guide answers your question on how to make a website like Upwork. Now you can try your hand at launching a similar platform.
However, marketplace development can be a tall order for aspiring entrepreneurs. That is why we would recommend that you seek help from an experienced custom marketplace development company. Seasoned specialists will build a site like Upwork for you quickly and within your budget.
Codica team has successfully delivered multiple web products in various domains. We will gladly take on your project and create a freelance marketplace for you. Do not hesitate and contact us to turn your ideas into reality.