Updated
06 Jun 2022
18 min
The number of online marketplaces increases day by day. Some of the most thriving of them are online service marketplaces. Examples of Airbnb, Uber, Fiverr, and others speak for themselves.
In such a manner, more and more entrepreneurs come to a business idea to build an online service platform. However, they need to make many decisions before any work is done.
In this article, we will share helpful hints and tips on starting a lucrative services marketplace.
What is a service marketplace?
Online service marketplaces are websites where users can search for or offer services.
Online services can be anything. If you are an entrepreneur, you may have used employee scouting platforms like Fiverr to hire an experienced specialist. You can use Uber to get to a particular place or book an apartment on Airbnb when going on a trip.
The pandemic has boosted the demand for the digitization of services. People are increasingly looking for online courses, coaching sessions, and on-demand services. So, creating an online service marketplace platform is a profitable business idea at the present time.
Below you can see the consumer spending forecast for 2022.
Source: Deloitte
So, how does the service marketplace work? In this marketplace, service providers list their offerings. At the same time, buyers search through the offerings and hire service providers. The service marketplace charges a fee either from sellers and buyers or from both.
To succeed in the service marketplace industry, you should create a reliable and robust online platform. It will link service seekers with service providers. Such a web solution acts as a bridge connecting both sides. On each transaction, you will obtain a commission.
You may also like: How Much Does It Cost to Build a Rental Marketplace Like Airbnb
Advantages of creating an online services marketplace:
Big demand
After lockdowns in the last few years, customers are more likely to spend on services online and on-demand services.

No inventory or shipping
The big advantage of creating a service marketplace is that you do not need a warehouse or any goods. The most important thing is attracting providers ready to offer their services to consumers.
Types of service marketplaces
There are many types of service marketplaces, but let's see a few examples.
Fitness and healthy lifestyle marketplaces (WellnessLiving, WeStrive),
E-learning marketplaces (Udemy, Coursera),
Aggregator marketplaces (Uber, BlaBlaCar).
Related reading: How to Build an Online Marketplace: 17 Tips for Aspiring Entrepreneurs
5 tips for a successful service marketplace launch
1. Conduct research to find your service niche
The first thing you should do to achieve success in any business niche is to discover an issue that needs solving.
To create a service marketplace, you need to find a market niche with available providers that can assist people. For example, you should think about the following questions:
Are there any pain points that are difficult to handle for an average person?
Can you make the problem-solving process easier?
Is there any sphere of people's lives that specialists in a specific niche can improve?
At Codica, we conduct Project Discovery Sessions to analyze and validate our clients' business ideas.
Let's take a look at what we do at the Project Discovery sessions:
We analyze the client's request, discover a list of features they want and wishes regarding the future project;
We collect detailed information for a better understanding of the product's essence;
Also, we set the project's goal and form a clear idea of ​​the ready product;
We conduct market research, analyzing users and competitors in the chosen industry;
We draw up technical requirements for the product in a document, which contains all the suggestions and wishes of our client;
In addition, we define the precise time and clear budget frames for the project.
In the short video below, we talk about the particular deliverables that our clients receive after the discovery stage is over.
In summary, to create a successful service marketplace business, you need to meet the following statements:
Your service marketplace is valuable.
Here you need to be sure your online service platform is valuable for both service providers and service seekers. Emphasize the platform's main strengths that attract each side to join it.

Your service marketplace is user-friendly.
To make your web solution user-friendly, you should let users achieve the desired result with minimum actions.

Your marketplace platform is reliable.
You should consider how to create a reliable, secure, and trusted marketplace for your users. For example, you may add such features as sellers' ratings and reviews and customer support.

Your service website is visually-appealing.
The attractive and modern user interface will help you get the best first impression for your target audience.

Your online service marketplace is mobile-friendly.
Any online business needs to offer the best possible mobile experience for users. For this aim, we recommend employing progressive web app development services.
You may also like: What is Project Discovery Phase in Custom Software Development
2. Choose a monetization strategy
Now, let's move on to the ways of monetizing your service marketplace.
When building a marketplace, it is essential to select the right monetization strategy for your website. The point is that you are most surely starting your marketplace to make money, and not as a charity program.
For this reason, you need to carefully choose the best option for your service marketplace and implement it. Let's discuss the main monetization strategies.
Subscription fee
For instance: Sellers pay $15 per month for a subscription.
Applying this business model, the sellers can set a subscription and use the extensive offer on the marketplace. This offering may include premium listings or advanced software solutions. It also may comprise services integrated with the platform. This payment is usually made on a monthly or yearly basis.
Transaction fee
For instance: Sellers pay 4% of the transaction value.
It seems to be the best monetization model for sellers as they pay fees only when they provide a service. Without any advance payments, sellers are more likely to be inspired to join your marketplace. The logic is pretty simple: the more buying and selling transactions your website executes, the more income you bring in. Thus, this strategy's scalability is very high.
Notably, a commission from each transaction is the primary source of income for such businesses as Fiverr, Airbnb, and others.
Below you can see an example of the Airbnb monetization model. On this marketplace, travelers and hosts pay a commission for every deal.
Listing fee
For instance: Sellers pay $10 for listing each service on your marketplace.
The point is that you charge the vendors for listing the services on your marketplace. This type of monetization is not so common among service marketplaces as transaction or subscription fees. Still, it can be a good revenue source.
Premium listings
For instance: Service providers pay $5 for a premium listing, which stays higher in the feed for a week.
You can charge vendors if they want to make their offers more visible to buyers. The placement at the top of search results produces more customer leads. So, sellers are more than likely to cover a more significant number of customers by purchasing premium listings.
Paid advertising
Featured ads are an excellent way for vendors to promote their services and get more visibility within your website.
However, this type of a marketplace business model is really hoar. You need to control the amount and size of the paid advertising blocks on your website. Many users are tired of annoying ads. So, such an option may put them off your web solution.
The only means is to make these ads tailored and personalized. For this reason, this income stream works best for niche platforms related to one particular industry. In this case, any advertisement will be relevant to many users.
Recommended reading: 6 Best Monetization Practices to Build a Successful Online Marketplace
3. Think about promotion and user acquisition
Online marketplace promotion is a major challenge. Every marketplace business frequently struggles with the issue of user acquisition. It is the so-called "chicken and egg" issue. Suffice it to say, a website needs to draw both buyers and service providers, but either party will not come without the other. There are different strategies for attracting customers to join the platform.
When you need to draw both sellers and buyers to your online marketplace, the marketing and traffic attraction issue comes. There are different ways to promote your service marketplace platform, as follows:
Social media marketing (SMM)


You can apply SMM practices to learn more about your client base. For example, you can join communities or groups where your potential customers can be.
Thus, you can collect information that will assist you in better communicating with them via your website content and advertisements. Also, you can use this information to define their pain points.
Paid-for advertisement


Your marketplace should come into sight in the news feeds quite often. It will assist you in attracting the attention of potential users. So, you can promote our website, by placing the ads on popular platforms.
You can add features' descriptions that will be included in your new marketplace. Thus, you will analyze the feedback and determine the needs of your target audience.
Keyword-focused content marketing


An effective keyword-adding strategy is essential for promotion in search engines.
Do you want search engines to understand what your site is about quickly? Do you want your intended audience to find you among the millions of online stores? So, define and apply keywords that conform to your service, target audience, and field.
After launch: promote your website systematically


In addition to promoting your website before launch, it is important to consider promotion after. The thoughtful marketing strategy enables you to attract new users at every stage of your website development.
4. Deliver personalized customer service
Let's look at the following factors that influence a positive user experience.
Quick response to inquiries and complaints,
Simple purchasing and selling process,
The ability to interact with the company through different channels,
Personalized customer service.
Knowing the needs of your customers will help you improve the user experience. A personalized shopping experience turns visitors into buyers. Also, it turns one-time shoppers into loyal purchasers.
Here are some of the benefits of personalizing your web solution:
Consumers like it when brands personalize their products and services,
Personalized offers have higher click-through rates and higher conversion rates,
Consumers prefer personalized offers, even if it leads to less privacy,
A large number of Internet consumers become frustrated with websites if the content does not match their interests,
Personalized experience helps increase sales. Notably, 60 percent of consumers say they will likely become repeat buyers after a personalized shopping experience.
So, what to do to personalize your web solution?
Use your users' data to provide personalized service, but don't make it obtrusive.
Add something human in every customer journey stage; for example, use a user's name in conversation.
Provide an omnichannel customer support experience.
If you do build a great experience, customers tell each other about that. Word-of-mouth is very powerful. - Jeff Bezos, Amazon CEO.
In conclusion, to provide the users with the best user experience, an optimal strategy is to set up a business environment. There, both customers and suppliers are looking after their duties. You can engage with your website users to receive feedback about the performed purchase.
If any issues emerge, you need to find out who is responsible for them.
You may also like: Online Marketplace Design
5. Select a software platform
When creating your marketplace, it is essential to build accurate business logic that you want your customers to follow.
Putting it shortly, there are two main options for building a service marketplace:
Build it using the existing software,
Build it from scratch.
Let's take a closer look at both options.
Use an existing platform or software
If you are looking for a fast-in-launch solution, you can opt for ready-made marketplace software. Many entrepreneurs choose this option as it requires far less time to launch the marketplace. Frequently, you don't need to spend time on wireframing, developing, or testing.
There are already many template apps available in the market. There are Adobe Commerce, Shopify, WooCommerce, Sharetribe, and so on. These apps can be either open source, licensed, cloud-based or self-hosted. To opt for a particular ready-made solution, you need to decide how much control you want over your marketplace.
To create online marketplaces, it is better to choose an open-source option. It provides you with full control over your online solution and more room for customization.
Adobe Commerce is one of the most popular open-source template apps. It has many users constantly designing new plugins and extensions. By the way, you can use such ready-made templates for a minimum viable product creation to speed up the development process.
Contrariwise, a ready-made marketplace solution has several disadvantages:
The potential impossibility of making some customizations is because of website dependence,
Opponents might use the same template apps,
You need to optimize the software performance regularly.
Build your service marketplace from scratch
If you want to start a marketplace website with customized business logic, you should opt for a custom software development service. In such a manner, you build those features and rules that you want to have in the marketplace.
Of course, this option requires more time and funds for coding, quality assurance services, and final launch. However, it's a perfect choice if you want to improve your online platform with more personalized features and integrations.
Further reading: How Much Does It Cost to Build an Online Marketplace in 2022
There are different ways of starting the development process, and all of them have both pros and cons. Let's discuss all the options:
In-house development team
One marketplace development option is hiring a highly skilled developer or even a team in-house. This is an excellent choice to improve your team and cooperate with motivated employees on your project.
Though, this choice may be funds-consuming. Why? Because skilled professionals are motivated by the project idea and the salary they will receive.
Freelancing team
Alternatively, you can hire a team of freelance developers from dozens of platforms. For example, you may use Upwork, PeoplePerHour, Fiverr or Freelancer. However, this option has some subtle moments.
First, remote collaboration may be challenging if you have not experienced this option before. Furthermore, you need to ensure that the team of freelancers has proper competence. We recommend contacting their existing customers to get feedback before starting any cooperation.
Software consultancy
The main benefit of this choice is that such agencies would have great experience in different marketplace creation. Its expertise allows you to be sure of getting exactly what you need. Usually, a professional agency has built many marketplace solutions. So, it already knows beforehand all the methods and approaches that may be useful for your product creation.
We build marketplace platforms that users love.
Have a great idea of a marketplace? Let's discuss how we can bring it to life.
Talk to an expert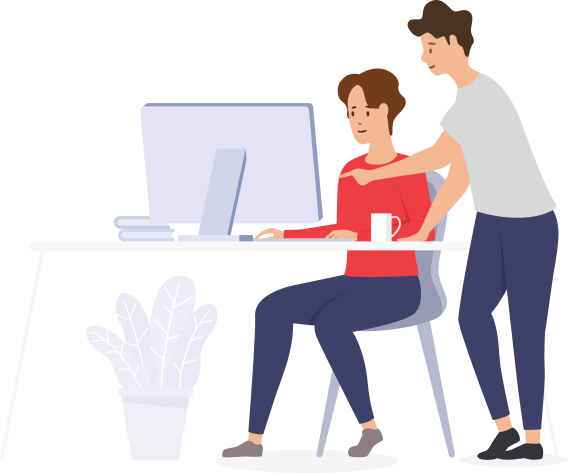 At Codica, we have successfully delivered multiple service marketplace platforms. For example, we built a highly-performing online service marketplace for our client from Australia. The client contacted our experts to build a convenient collaboration services marketplace.
Thanks to our multi-vendor marketplace development services, the Digital Village's service marketplace can bring together employers and developers. So, they create great software products together.
Below you can see feedback from our client on the delivered web solution.
How much does it cost to develop a service marketplace?
The cost of developing a marketplace depends on which creation method you choose. Whether it be a template-based version or custom development. It is also worth considering unforeseen expenses. For example, if you use a ready-made version, you may need to make adjustments in the future. Most often, you will have to pay extra for each improvement.
In general, creating a marketplace from scratch will cost you about $77,500. This price is based on the average rate of Eastern European development agencies, which is $50 per hour.
For a more accurate estimate, contact your development partner.
Looking for a reliable web development firm?
Our experts will help you to build software of the highest quality.
Contact us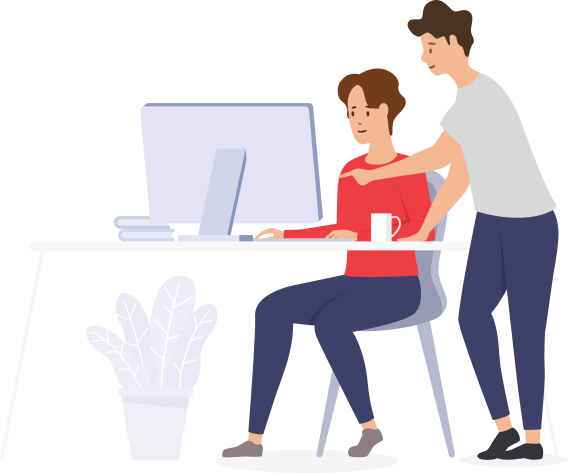 Codica's expertise in services marketplace development
Our company has excellent experience delivering the highest quality custom enterprise software and online marketplace development services. At Codica, we pride ourselves on our customer focus and our services to create a positive experience for all our clients.
One of the examples of service marketplaces delivered by the Codica team is PlanMyKids. It is an online booking platform.
The marketplace idea behind the project was to create a website where busy parents could book after-school activities for their children. Thus, parents would be able to find relevant service providers. This startup is intended to free parents from stress and save their time.
The founder of the startup, David Watkins, wanted us to build a services marketplace that would be easy and convenient to use. Furthermore, there was a request to build a platform under budget. This factor was vital for a bootstrapping enterprise.
We started development with a minimum viable product (MVP). With MVP web development services, we tested the first version of a web solution and analyzed the users' demand data. Also, we proved that this marketplace idea will work.
As a result, we developed an intuitive and visually-appealing services marketplace. We aimed to create a child-focused platform using cute and funny design elements. Also, we provided enhanced user experience for both parents and service providers.
Below you can see a video from David Watkins, where he shares his experience of working with our Codica team.
Tech stack for a service marketplace
When it comes to the tech stack to create a marketplace, we offer our clients the most advanced technologies. Let's see what main technologies our team chose for the PlanMyKids service marketplace:
React
Rails API
Redis
Amazon Web Services (AWS)
Redux
Sidekiq
Also, we provided integrations with Zoho, Stripe, Google APIs, and FB login.
You may also like: How We Delivered MVP for PlanMyKids - Kids Activities Marketplace
Final words
Building an online service marketplace is a time-consuming and complicated process. In order to create a successful online services marketplace business from the ground up, you need to think about dozens of details beforehand.
Each services marketplace faces its own unique challenges, as every platform is different.
However, regardless of the type, you need to make decisions on the major points initially. For example, the development process, monetization strategy, customer service improvement, and marketing.
The Codica team has created multiple marketplace websites, and we know how to build a services marketplace that will succeed. Check our web projects or contact us to discuss your project idea.