Updated
14 Jun 2022
15 min
Today, many people enjoy shopping or ordering services online. With such an audience, marketplaces have promising opportunities to get more customers and expand. This means that the work of online marketplaces needs to be fast and convenient. In this regard, the integrations that speed up business processes come handy for marketplace owners and sellers.
Thanks to integrations, you automate routine operations, such as payments and shipment. As you make the work of your marketplace more efficient, you can focus on improving customers' experience with your store. Thus, you make your clients happy and win more trust in your online marketplace.
In this article, we will discuss the top marketplace integrations that help sellers and owners run their marketplaces. Let's go through such integrations' peculiarities.
Overview of integrations for online marketplace
What is an online marketplace integration?
A marketplace integration is a software that connects a service system to a marketplace. Such a system helps to add additional functionality to the marketplace platform. This can include payments, order management, shipping, and more.
A developer adds integrations along with other functionality when creating an online marketplace. Thus, integration providers care that the code is compatible with online store solutions.
How does it work?
Online marketplace integrations are based on the application programming interface (API). This code set allows you to connect and transfer data between two applications or platforms. Thus, the data from multiple marketplaces is added to one platform.
API allows synchronizing data in real-time. This means that once data is updated on a marketplace, it is also renewed on the central portal. So, the main steps that integration allows are as follows:
Connection;
Data transfer;
Data synchronization.
You may also like: How to Build an Online Marketplace: 17 Tips
What are the main features that online marketplace integrations include?
Typically, the core features that marketplace integrations provide are the following:
Keeping inventory;
Product management;
Order shipment and tracking;
Payments;
Analytics;
Notifications.
We will go through them one by one in this article.
Benefits of marketplace integrations
Marketplace integrations facilitate and speed up trade processes thanks to automation and real-time updates. The key advantages of including integrations in your marketplace are as follows:
Handling inventory with timely procurements;
Managing many supply chains;
Shipping tailored to marketplace needs;
Quick and easy processing of payment transactions;
Checking buyers' and sellers' behavior when they use your marketplace.
Such features for marketplace sellers and owners allow focusing on business while growing product range and audience. So, including integrations is one of the key trends for online marketplace platforms. Besides, integrations save time for development as they can be easily inserted into the marketplace structure.
Let's discover what integrations are commonly used and how they help handle trade operations in an efficient way.
You may also like: How to Create an Online Service Marketplace: Ultimate Guide
Inventory management
Skuvault
The tool provides a real-time reporting and analytics system that allows merchants to track inventory needs. Based on the data reports, sellers can do three types of operations: reorder, replenish, and merge. This enables merchants to foresee the needed inventory based on the sales history. As you handle stock with more efficiency, you keep your time and costs down.
If a seller has many warehouses, it is possible to assign zip codes to each of them. This approach facilitates order routing and optimizes the delivery of products.
This order management system allows for checking inventory levels and locations, item history, and product quantity updates. Skuvault also includes various marketplace integration services, such as accounting and shipping solutions.
Below are Skuvault's tips on how automation of warehouse management improves your business.
Read also: How to Build a Marketplace MVP and not Fail
Fulfil.IO
It provides REST API for integration with an online marketplace platform. This software allows sellers to automate order management, procurement, and warehousing. Fulfil.IO is the only tool developed specifically for wholesale and e-commerce.
This tool allows for real-time tracking of operations and inventory flow. Thus, the sellers check if their products are available for ordering. Also, the system includes weight conversion and relieves from making relevant additional calculations.
An online marketplace development company can integrate Fulfil.IO with other services:
Payment gateways: Braintree, PayPal, Stripe, Authorize.net;
Business-to-consumer (B2C) and consumer-to-consumer (C2C) marketplaces: Ebay, Etsy, Amazon, Walmart;
Shipping carriers: FedEx, DHL, UPS.
Zoho Inventory
This cloud-based solution for inventory management allows tracking each item in the sales cycle. Users can apply a serial number or a Zoho batch tracking system. Also, the software enables to trace the expiry date of each batch of products.
The tool helps create and track orders, backorders, and drop shipments. After each purchase processing, inventory volumes are updated across all channels. In case of possible stock shortages, this online marketplace integration alerts the vendor.
Zoho Inventory includes a convenient system for making warehouse reports. It also facilitates the transfer of products between the warehouses. Furthermore, the tool provides real-time synchronization of contacts and orders. This is helpful for store accounting.
You can integrate the solution with Amazon, eBay, Etsy, and Shopify accounts and, thus, expand your sales. Also, you can choose a shipping carrier and connect your store with the most suitable one for your business.
Further reading: How to Build an Online Marketplace: 17 Tips for Aspiring Entrepreneurs
Order management
QuickBooks Commerce
Previously known as TradeGecko, QuickBooks Commerce suits wholesale and multi-channel businesses. This robust system helps automatically manage many sales paths, warehouses, and commerce operations. It serves companies that sell physical products and handles complex supply chains.
The tool lets sellers send sales quotes, generate invoices, and mark orders depending on their fulfillment. This online marketplace integration allows centralizing sales from many channels in one place. Also, synchronization of the seller's order and inventory data in this system enables immediate shipping.
This tool is connected to major online marketplaces, such as Shopify, Amazon, Magento, eBay, and more. With such integrations, the tool helps you expand your audience.
Check the video below on how you can make purchase orders and receive new products with QuickBooks Commerce.
You may also like: Best Monetization Practices to Build a Successful Marketplace
SAP Commerce Cloud
SAP is a B2B and B2C e-commerce platform that provides services to large enterprises. SAP Commerce Cloud is a top-notch marketplace tool that allows for complex operations.
The tool makes it easy for companies to manage their inventory, avoiding unexpected shortages. The system handles orders from any location, saving time and reducing errors. It also splits and joins parcels depending on the dispatch and delivery locations.
This online marketplace integration facilitates returns and refunds. It also helps to view information on fraud and data on payments and buyer details. Furthermore, the system has an integration that enables you to connect customers with support service.
The diagram below shows how SAP Commerce Cloud allows managing orders.
Source: help.sap.com
Bigcommerce Orders
It is helpful for optimizing orders on an online marketplace platform. This solution attracts sellers as they can track the order statuses, such as placement, purchase, and delivery.
The tool sorts orders by different parameters, including date range, shipping method, payment type, and coupon code. Also, the solution helps sellers create shipments and invoices and make compensations.
When an order is placed, the tool sends alerts to a merchant via a text message, email, and a mobile app. It shows payment statuses helping sellers see if the order is paid, in progress, or completed.
Read also: Top 5 Online Marketplaces in Australia: Comparison of E-Commerce Leaders
Shipping
Shippo
This shipping API links major carriers to online marketplaces and platforms, including e-commerce. The tool supports local and global carriers, such as UPS, FedEx, Colissimo, and Australia Post.
The native shipping integration allows sellers to do the following:
Make an instant connection with widely used carrier platforms;
Customize shipping operations that suit the needs of stores;
Create and handle merchant accounts;
Streamline invoicing and refund processes.
The tool has a unique feature verifying that the product has been delivered to a real and existing place. This is attractive for buyers as they need not worry that their parcel will be directed to the wrong address.
The online marketplace integration is tailored to make its implementation easy for developers. It also has ready-made design templates that you can quickly embed in your store or multi-vendor marketplace development solution
Tracktry
The platform has integrations with more than 700 couriers and allows you to track a package. For this, you need to choose a carrier and type the tracking number. The intuitive UX design helps you discover your order status in a matter of a moment.
Also, this integration allows merchants to notify customers of changes in order status via automatic emails.
Source: tracktry.com
The tool is available in different pricing ranges, limiting the number of shipments for marketplaces. So, you can choose the plan depending on your business needs.
You may also like: How to Build an NFT Marketplace
Payment processing
Stripe
Stripe stands among the most used payment gateways globally. People from 44 countries use this system supporting 135 currencies. It allows users to access the following types of payments:
Via credit cards: Visa, Mastercard, AmericanExpress, JCB, DinersClub;
Via electronic wallets: Google Pay, Apple Pay;
Via bank directs: iDeal, Sofort, Afterpay.
The system allows marketplaces to handle online payments in web and mobile applications. Also, it helps with the automated management of funds.
Security is a crucial aspect of Stripe. It involves machine learning to reveal, estimate, and prevent risks automatically. Also, the system applies 3D Secure and proxy detection tools.
At Codica, we use Stripe for many platforms, for example, in an online marketplace for boats in Australia.
Stripe is flexible and secure. So, the marketplace users win the most from this API solution.
You may also like: How We Delivered a Boat Selling Website for Tradeaboat
Braintree
The system covers many types of payments and services needed for the store operations. This online marketplace integration uses card and address verification tools. So, consumers don't need to send payment details to each merchant. This increases the security of payments and personal data protection.
The gateway also uses solutions against fraud and follows the latest card payment standards.
A well-thought data portability tool allows you to bring your data into the system. It offers security in handling sensitive information. At the same time, you can remove personal data if you decide to leave the portal.
Many companies adopt this payment system, from small businesses to big online retailers. Major online marketplace platforms, such as Airbnb and Uber, integrated this gateway.
You may also like: Spree Commerce: How to Build an E-Commerce Website Quickly
PayPal
This is a payment system used in many countries. The tool offers integrations for multiple marketplaces and platforms. Also, it supports over 100 currencies in more than 200 markets.
With this integration, sellers offer different payment options to their customers. This API allows for using card payments and local payment methods, as well as PayPal transactions. The system provides for paying through bank accounts and split or multi-seller payments. Thanks to its versatility, PayPal suits various types of marketplaces, from Fiverr to AliExpress.
Furthermore, PayPal allows payments in installments with the PayPal Pay Later service. As the survey shows, this feature makes buyers more eager to purchase items in a store. Thus, such an approach positively influences the turnover of products. The service is available for marketplaces with no extra costs or interest.
Also, this payment integration includes protection against fraud with customizable fraud tools.
Further reading: How Much Does It Cost to Build a Marketplace in 2022
Analytics
Google Analytics
This marketplace tool shows the strong and weak aspects of your store. It identifies site and content issues and compiles relevant reports. From these reports, you can identify sources of traffic and events that happen when customers stay on your website.
Moreover, Google Analytics allows you to analyze and compare the received stats. It offers many tools for marketplaces, including data visualization and predictive analysis.
Though users find it somewhat challenging to move to Google Analytics 4 version, which was released in 2020, the deal is quite worthy. You get valuable data on how customers use your website and insights that will help your business grow. This integration allows you to do the following:
Calculate churn probability;
Forecast potential revenue from a particular group of customers;
Integrate with Google Ads to deliver ads relevant to your customers' needs.
Google Analytics helps you measure how users interact with your business. This ability is crucial with fast-changing customers' needs.
Below is the video introducing the core features of Google Analytics.
Read also: Why is Ruby on Rails Perfect for Marketplace Development
Mixpanel
It is a perfect data analytics tool for custom marketplace development. It helps discover the customers' behavior and analyze the prerequisites of churn.
Involving Mixpanel, the store owner can see the events after a user signs up. This tool allows merchants to monitor user flow and attraction to certain products or services.
The online marketplace integration allows to perform the following analysis:
A/B testing;
Audience segmentation;
Real-time user behavior tracking.
In 2021, Y Combinator and G2.com rated Mixpanel as a top company and analytics solution. 26,000 organizations use Mixpanel, including Uber, Expedia, and Twitter.
Read also: 10 Best Examples of PWA
Kissmetrics
Typically, data analytics solutions show how many times a web page has been accessed or events performed. Meanwhile, Kissmetrics links the customer's activity before signing up for your store. This allows you to discover the need that led them to your website and what they made to become your buyers.
The tool allows tracking user behavior with the data like using core features, paid plans, finding and buying products. Kissmetrics provides a simple system for creating reports that include various data on your customers.
This metric system also defines your revenue growth or decrease. The store owner or merchant can measure the revenue by product type, traffic source, and device type.
Further reading: How We Delivered MVP for PlanMyKids - Kids Activities Marketplace (Case Study)
How Codica adds integrations to marketplaces
When building marketplaces, we aim to optimize their work and make them convenient for users. That is why we include useful integrations that deliver the best user experience with marketplaces.
When clients contact us about creating a marketplace from scratch, they may have a plan of including integrations. In this case, they share with us what they would like to include in their store. On our part, we support their plans or advise them on the integrations based on our expertise.
For example, when creating an Australian online marketplace for campers, we included the following integrations:
Stripe for easy and quick payments;
CDS for connecting data from dealers throughout Australia;
HemaX for planning user's journeys;
Gitlab for monitoring the platform's proper work and security;
Sentry for checking the possible errors that users encounter when using the platform;
HubSpot for outlining the sources of online sales from new and existing customers.
The inclusion of these technologies helped us speed up business processes on the platform. Also, the integrations allowed for making the marketplace work continuous and stable.
Need to improve your marketplace with integrations?
We know how to bring this idea to reality.
Talk to an expert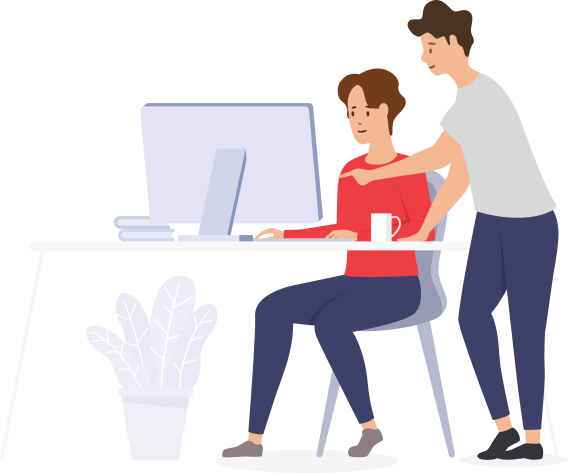 Integrations help your business grow
Integrations are valuable tools that improve the work of your store. With API integrations, you can expand the market reach for your selling portal. Also, you can manage your inventory so that the demanded products come to customers in time.
Check our completed projects to see how we make the solutions' work efficient with integrations. If you want to know more about integrations that suit your business objectives, contact us. We will help you choose the right marketplace integration services tailored to your store's needs.