It is not a secret that the B2B e-commerce sector has experienced remarkable growth over recent years. Statista forecasts that B2B sales will reach $1.2 trillion by 2021. So it is the perfect time to take a crack at launching a business-business marketplace.
What is a B2B marketplace? What marks them out from other e-commerce websites? You need to puzzle out the nuances of this domain to hit it big. Also, it is crucial to identify the right target audience, value proposition, and core functionality for your B2B platform.
If the topic of B2B marketplace development is relevant to you, this article will be a great help. Here we will discuss the main aspects of building a B2B marketplace.
What is a B2B marketplace platform?
Business-to-business marketplaces have a lot in common with other e-commerce platforms. Still, they have peculiar features that deserve your attention. So before proceeding to the key stages of B2B platform development, let's start with the B2B marketplace definition. Thus, you will see how these platforms are different from other businesses engaged in electronic commerce.
A B2B marketplace is a place on the web where sellers offer their products and services. As opposed to B2C websites aimed at end customers, these platforms target other companies. Hence, the term "business-to-business marketplace".
It is worth noting that payments on such marketplaces are carried out by B2B transactions of different types. The most popular of them are:
bank transfers;
paper checks;
credit cards;
wire transfers.
The main types of business-to-business websites
To begin with, the classification of online B2B marketplaces is based mainly on products and services offered.
Vertical vs horizontal B2B e-commerce platforms
Based on the market segment, we can divide B2B platforms into vertical B2B marketplaces and horizontal ones.
Vertical marketplace platforms focus on a specific niche or sell products to particular businesses. The classic examples are Joor (fashion apparel) and Toursworld (B2B travel marketplace).
Below you can see a wholesale solution for selling fashion apparel called Joor.
At the same time, horizontal marketplaces offer goods and services from any domain or segment. The first marketplace of such type that comes to our mind is Amazon Business.
Further reading: How to Create a Marketplace Like Amazon
Product-based vs service-based B2B marketplaces
As the name suggests, product-based B2B multi-vendor marketplaces offer physical goods to businesses. This marketplace type is noted for high investment and overhead costs. That is why building a product-based marketplace may turn out to be a rather expensive venture.
For example, on Alibaba and Global Source, buyers can find almost any kind of products.
Service marketplaces, in their turn, help businesses fix their pain points by offering them the required services. These services may include content creation, event management, talent hiring, food catering, etc.
The well-known examples of B2B services marketplaces are Toptal and Upwork. These platforms help organizations hire the most skilled professionals globally.
Related reading: How to Build a Freelance Marketplace Like Upwork?
Overview of business-to-business marketplace domain
Forrester predicts that U.S. B2B e-commerce transactions will reach $1.8 trillion by 2023. This figure will make up 17% of the total number of B2B sales in the United States for the specified period.
As you can see, the future of the B2B marketplace domain looks very promising. Do you wonder how to start a B2B marketplace that will net a profit? We recommend that you bring to notice the following B2B marketplace trends.
The target audience changes gradually.
Previously, baby boomers and members of Generation X were main B2B customers. These days, we can witness the shift towards millennials in this regard.

Digital marketing strategies are widely implemented.
Earlier, business owners used traditional marketing methods such as cold calling or trade shows to gain new customers. Nowadays, offline marketing has been replaced by digital marketing tactics. For example, augmented reality (AR) and artificial intelligence (AI) are actively used these days.

New payment options are on the rise.
Checks, terms, and purchase orders remain the main payment options for B2B buyers. However, mobile wallets such as Amazon Pay or Apple Pay have been increasingly popular recently. Apart from them, third-party financing and Automated Clearing House are gaining momentum.

Customer personalization takes place
The recent data shows that 50% of customers think that improved personalization is a core feature for B2B platforms. For this reason, brands actively use AI, customer data, and machine learning to personalize user experience.
FinancesOnline defined the 3 most essential B2B trends. You need to consider them if you want to launch a successful business-to-business marketplace business.
Below you can see the powerful B2B 3-commerce trends defined by FinancesOnline.
Key players in the B2B marketplace domain
Let's take a look at the most famous B2B marketplace examples. When you understand your competitors and their business strategies, you get better chances to succeed.
So what are the most well-recognized online B2B marketplaces? Our Top-5 looks the following way:
Amazon Business;
Alibaba.com;
ThomasNet;
Global Sources;
DHGate.
Inspired by the success of Alibaba?
Our development team will build a similar platform for you
Talk to an expert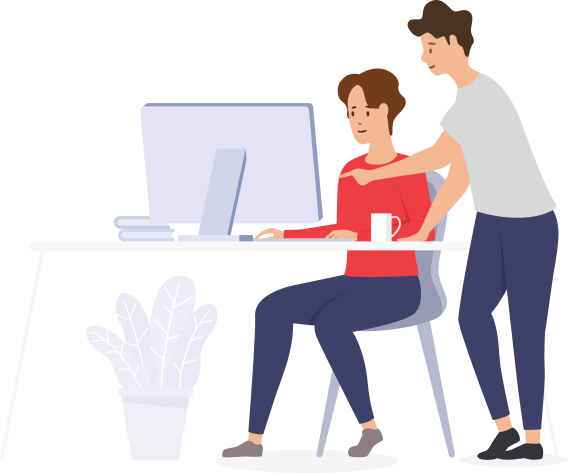 B2B marketplaces: challenges and opportunities
Suppose you wonder how to build a B2B marketplace. You should grasp the challenges and opportunities associated with this domain. This way, you increase your chances to stand out from the market rivals and build a successful and profitable business.
Challenges
Building long-term trust-based relations with clients
It is not a secret that gaining new customers can be cost-intensive. For this reason, the maintenance of good relations with existing consumers becomes a paramount concern for all businesses.
However, for a business-to-business marketplace, this task goes to a whole new level. As opposed to B2C e-commerce platforms, online B2B marketplaces can survive with a small customer base. They do not necessarily need to invent new strategies to attract new buyers.
Providing customers with exceptional user experience
Your B2B marketplace website should be user-friendly to bring you a stable income. Though customers still tend to use desktop computers when placing an order, they start looking for the required products on mobile. Given that, mobile optimization of your website should become your top priority.
It would be a good idea to offer buyers self-service functionality. This way, you will make order management and real-time processing more convenient. Remember that these processes should be accessible on all devices to establish a user-friendly experience.
Handling huge orders
If you decide to create a B2B marketplace, prepare yourself for the bulk order delivery. The chances are that big companies will be paying huge orders on your B2B wholesale marketplace.
How can you handle bulk orders? First, you can set up special discounts for such buyers. People buy products in large quantities to get a wholesale discount. So why deprive them of such an opportunity?
Also, it would not hurt to create a special landing page for wholesale purchases. Provide users with all the required details to ensure trust in the bulk order system on your online B2B marketplace.
Payment gateways
The golden rule is to make the payment options convenient for customers. But there is more! You should not forget about the compliance with international legal and financial regulations.
Besides, when it comes to B2B marketplaces, the average order value often is much higher if we compare them with B2C or C2C online marketplaces. That's not to mention specific payment methods used in each country and price fluctuations based on the number of items ordered.
These are the main reasons for the delays of several weeks between purchases and payments.
Opportunities
B2B processes need to be streamlined
When it comes to B2C e-commerce platforms, any shopper's request can be solved with one click.
That is not the case with business-to-business marketplaces. Large corporations still tend to transact using outdated technologies. They tend to rely on phone, fax, and pen-and-paper.
Surely, they don't do this for nothing. Stacks are too high, so trust must be ensured between parties. Still, owners of B2B multi-vendor marketplaces should find a way to streamline the steps of the transaction process. This way, its efficiency and productivity will be significantly increased.
Business-to-business domain remains the blue ocean
As a rule, new customer-oriented marketplaces already know their competitors. They tend to take a cue from established platforms like Amazon or eBay marketplace and find creative ways to improve their offering to get the upper hand.
As for online B2B marketplaces, there are many categories without a single predominant solution.
When you define an unoccupied niche or so-called blue ocean, you can focus on finding a unique solution to a chicken and egg problem. Consequently, you get better chances of gaining a competitive edge in building network effects.
A B2B marketplace launch can improve the business's offering
For established companies, starting an online marketplace is a good way to bring extra value to their offerings.
Moreover, you get an opportunity to build relations with your customers and improve their loyalty. Your ecosystem of third-party suppliers can meet various consumers' demands at any stage of the customer journey.
Established B2B marketplace development practices
Find your target audience
If you decide to launch a B2B marketplace business, the starting point will be identifying your target audience. Why is it so important? The target audience will define the key aspects of your business activity, be it product development or marketing.
B2B vs B2C audiences
When it comes to the B2B sector, the customer journey is much longer and more complicated. Of course, the reason is the number of participants in the decision-making process. Each person involved has specific job-functions, needs, and opinions. You need to take cue from all of them.
This way, online B2B marketplaces differ from B2C platforms. Individual shoppers there purchase goods to satisfy their personal needs.
Also, for B2B buyers, the welfare of their business is the primary concern. They will not invest in buying your solution without a strong need for this product.
At the same time, B2C shoppers can be spontaneous in their actions. They can see a marvellous item they love and buy it on the spot.
How to define your target audience
For a start, make a list of pain points your potential customers face. Decide how to address them with your B2B marketplace.
Think carefully about companies you would like to engage with. Consider their size and the industry they are engaged in. Will you aim at small pharmacological companies? Or will they be representatives of Fortune 500?
Determine the job titles of the people responsible for purchasing your solution. Are they directors or C-level managers? Employees that occupy high-level posts, let's say, executives or managers will need less training when implementing your software. At the same time, pretty often for entry-level staff additional learning is required.
Define how the job title impacts what such employees value in products. Is it price, specific functionality, or level of support?
Research your competitors and the companies they are targeting. Analyze from 3 to 5 of the most prominent online B2B marketplaces in your industry. Take a look at their customers and choose a different market segment. You will get a competitive edge by focusing on the niche that your market rivals are overlooking.
Want to build a business-to-business marketplace?
Our experienced team will help you stand out with a custom B2B e-commerce platform.
Talk to an expert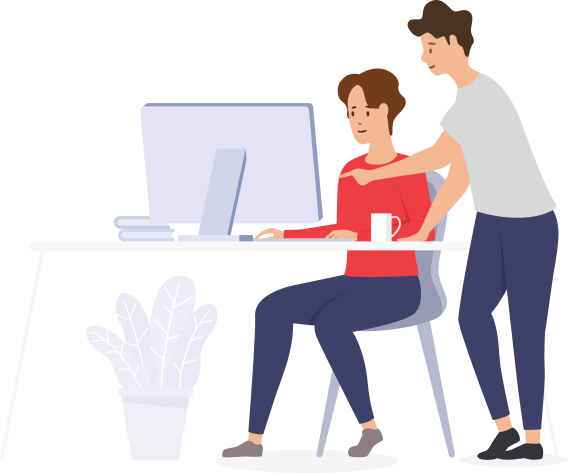 Create your brand value proposition
After defining your target audience, think about the value your solution will bring to your customers. A compelling and provable value proposition that you can easily convey is a sure-fire way to stand out from the market rivals.
So what makes a good value proposition? We firmly believe that the following qualities are crucial.
Clarity - one look at your message should be enough to understand what your business does.
Specificity - show customers the exact benefits of your solution. Uniqueness - customers should see how your offering is different from similar solutions existing on the market.
Efficiency - B2B shoppers will not go deep into your business, so your value proposition should get straight to the point.
There are two kinds of benefits you can offer in your unique value proposition: soft and hard. Soft benefits cannot be quantified and often give vague promises. Probably you came across solutions on the Internet promising to "increase customer satisfaction" or "improve employee productivity."
Soft benefits are harder to sell. Only very strong pain points make businesses realize the importance of your solution.
As soon as soft benefits can be quantified, they become hard benefits.
Hard benefits, in their turn, are more appealing to B2B entrepreneurs because they can easily calculate the value. It can be "reduce costs by 20%", or "25% increase in international conversions."
If you do not know where to start, below there are examples of value propositions from famous B2B brands to draw inspiration from.
Hubspot
Hubspot faced a challenging task. The brand had to create a value proposition covering the key benefits of their three services - marketing, sales, and service software. They managed to do this just fine with one compelling message "There's a better way to grow."
CrazyEgg
CrazyEgg, which is an analytical tool for website optimization, uses its wide acceptance as a part of their value proposition. Admit it, more than 300,000 websites using this tool sounds really impressive.
Focus on UX when creating a professional B2B website
Focus on a visually appealing web design and straightforward navigation. Keep all layouts clean and clear.
Use a professional tone for all copy on your website to ensure trust and respect in your domain.
Offer a quick and straightforward sign-up process.
For B2B customers, timing is more crucial than ever before. Given that, allow customers to check the product availability or proceed to a quick checkout to save their time. The chances are that your enterprise customers will need the same supplies regularly. For this reason, consider setting up automatic recurring purchases.
Since B2B buyers tend to make a purchase decision more carefully, they may require additional information. It can include various specifications, demos, whitepapers, and social proofs.
Choose subtle shades instead of vibrant colors and high contrast color combinations. Thus, your B2B marketplace website will look more professional.
Be ready for complex orders placed on your B2B marketplace platform. Provide customers with an opportunity to see the order volume discounts immediately. Allow them to use different shipping addresses in the checkout process to save their time.
Arrange your products in carefully defined categories. Help users to find and purchase the required goods in no time.
Below you can see the diversity of product categories on Grainger, a B2B website that provides industrial supplies.
Define the functionality
We have already mentioned that the B2B marketplaces differ from B2C marketplaces. You should remember this when building and designing your marketplace website.
Below you can see the hallmarks of a B2B multi-vendor marketplace. Bear them in mind when defining the must-have functionality for your marketplace platform.
Focus on bulk orders instead of single-item purchases.
A diverse system of payment gateways. Payment options accepted on the platform should include bank transfers, cash, credit cards, and checks.
A minimum order quantity is required.
Discount mainly depends on the order size.
Vendor's sensitive data, such as product specifications or price, should be secured to avoid fraud.
When it comes to the B2B marketplace structure, platforms are split into two separate sections. One section is for sellers/suppliers, and another one is for buyers/customers. Users should have the opportunity to switch between them depending on their planned actions.
Also, there is a back-office where the platform admin can regulate the relationship between parties and manage the content.
What about other important functionality for a business-to-business platform? The list of must-have features for any modern B2B e-commerce marketplace looks the following way:
Registration.
It should be quick and easy for buyers. Sellers, in their turn, should prove their legitimacy before they can use your platform. For this reason, allow them to upload quality certificates. Also, enable sellers to showcase their tax documents and registration licenses.

Company/ customer profile.
Buyers' profiles should contain such crucial information as orders, purchases, and transactions. Sellers fill in the company, contact details, product listings, and orders there. Also, they specify their payment and shipping preferences in their profiles.

Product catalog and listing info.
he product catalog can be seen as a database with all products available on your B2B marketplace platform. Each item goes with a certain information block. It includes description, high-quality photos, and prices.

Search.
Intuitive and dynamic search functionality helps customers find the exact item they are looking for in no time. Make search predictive with an autocomplete feature. This functionality provides suggestions as users start typing their queries.

Reordering and replenishing
Allow customers to repeat previous orders to save their time.

Product comparison.
As your platform grows, there will be dozens of very similar products there. A robust comparison system will help customers tell them apart.

Ratings and reviews.
This feature speeds up the decision-making process and ensures trust in your platform. It is important to filter and block out fake comments and reviews.

Analytical dashboard and reports.
Allow suppliers to view statistics related to orders, transactions, and returns. This way, they will get valuable insights into the efficiency of their marketing and sales strategies.

Payment gateways.
If you are going to launch a global B2B marketplace, take care of payment options. Be aware that even the most popular payment solutions like PayPal may be restricted in certain countries.

Shipping and delivery.
The delivery process is easy on B2C platforms. Consequently, users expect the same seamless experience on your B2B e-commerce marketplace. In reality, this process often causes troubles. For this reason, consider integrating your platform with the most trusted shipping companies. This way, you will level up your customer service significantly.
Choose the right development approach
When you want to create a B2B marketplace, you have two available options. You can choose an out-of-the-box solution. Alternatively, you may turn to a custom software development company. Their highly-skilled specialists will build a B2B multi-vendor marketplace for you from scratch.
Let's discuss both of these options so that you could understand which one suits you better.
Out-of-the-box platforms
The off-the-shelf approach can tempt you with its affordable price.
Another clear benefit of off-the-shelf solutions is that they are ready to install. Besides, the software providers tend to take care of their products, so you should not worry about updates. Your business-to-business marketplace platform will be updated regularly.
Finally, customer support lines and forums help find answers to any questions regarding a product.
However, be aware that out-of-the-box software is not flawless. The initial attractive price can dramatically increase. It happens when you have chosen a pay-per-user model and your company expands.
Besides, there can be features that your organization does not need. Alternatively, you may lack functionality crucial for your business. It means that this approach will not work for companies with specific business requirements.
What are the most famous out-of-the-box B2B marketplace examples? These are Magento, OpenCart, InsiteCommerce, and NetSuite.
Custom software development
Bespoke software can be a more expensive option, but it is totally worth it. You will get a unique solution tailored to your particular business needs. With tailored products, you can be sure that all the fine points of your business and hidden risks will be taken into account.
Also, with the custom software development approach, any functionality can be added per request. This way, you will not be limited by the functionality offered by out-of-the-box solutions.
Another reason to choose bespoke software is the careful protection of sensitive data. Since tailored products are not usually publicly accessible, they are hard to hack. Besides, software providers use specialized code and encryption to guarantee that all your data is safe and sound.
We have mentioned the fact that bespoke software can be pretty costly. Nevertheless, such solutions can help you save money in the long run. How so? The thing is that with tailored software you will not get unnecessary functionality that comes at an additional cost.
Besides, this approach frees you from paying licensing fees that are usually associated with out-of-the-box solutions.
Let's sum up the main benefits of building a custom B2B marketplace platform:
Unique product;
Flexibility;
High security;
Cost savings in the long run.
Cost of building a business-to-business platform
So how much will it cost to build a business-to-business e-commerce platform? That is a tricky question, we should admit. Nevertheless, we can provide you with a rough estimate.
Basically, there are two factors that influence the B2B marketplace development cost. These are the development approach and functionality you want to implement.
To make things easier for you, we created a table with the approximate cost of marketplace website development. You can see it below:
How much does it cost to build a B2B marketplace?
Features
Time, hours
Cost, $50/hour
Design
UX Development
56 hours
$2,800
UI Development
64 hours
$3,200
Architecture
Project setup
16 hours
$800
DB structure
32 hours
$1,600
Integrations
Payment (Stripe or PayPal)
64 hours
$3,200
Shipment (Shippo)
32 hours
$1,600
Main functionality
Authorization and Security
72 hours
$3,600
User Profiles
42 hours
$2,100
Home page
84 hours
$4,200
Search and filters
96 hours
$4,800
Product page
96 hours
$4,800
Reviews & Ratings
48 hours
$2,400
Shopping cart
48 hours
$2,400
Notifications
32 hours
$1,600
Inventory management
42 hours
$2,100
Shipping and delivery
64 hours
$3,200
Product comparison
96 hours
$4,800
Buyer panel
120 hours
$6,000
Vendor panel
132 hours
$6,600
Admin panel
124 hours
$6,200
Non development activity
Project management
64 hours
$3,200
Quality assurance
80 hours
$4,000
Code review
48 hours
$2,400
Total
1552 hours
$77,600
So based on an average hourly rate of $50/hour, the approximate cost of a B2B marketplace platform can be around $77,600, if you partner with a development agency located in Eastern Europe.
Further reading: How to Choose the Right Marketplace Development Company?
B2B marketplace launch: how can Codica help?
Since 2015, Codica team has been building custom online marketplaces for multiple industries. All solutions delivered are optimized to bring a great amount of traffic, increase conversions and sales.
Our vast experience proves that the focus on end-users is the key to the success of your B2B marketplace business. For this reason, we carefully study your potential customers, their preferences, and expectations. We apply the latest UX and UI design practices to deliver visually-appealing and engaging solutions.
Case study: Multi-vendor vehicle marketplace
We are always eager to share our best practices and showcase the solutions we have delivered for our customers. The project we want to discuss with you today is the first vehicle marketplace in Africa.
A customer requested us to build a convenient online marketplace for buying and selling vehicles that would work in many countries across Africa. The solution was expected to be simple, fast, free, and adapted for mobile devices.
The main requirements were:
Fast and easy interaction between vendors and buyers;
Simple UX design;
Local currency for each website;
Possibility to quickly develop and publish new websites.
The solution delivered
The solution delivered is noted for its scalability. It means that the development team does not have any difficulties building and publishing a new website for a particular country. Each website supports multiple languages and currencies. Apart from that, each site has got a number of specific settings, including logo, colors, etc.
Our team focused on designing a solution that would be initially customized for mobile use. For this purpose, we made sure that the behavior, functionality, and appearance of the platform was fully in line with mobile UI. In terms of UX, the marketplace website is very user-friendly and convenient for both buyers and vendors.
To get more information about the project, check the full-case study.
Want to build a business-to-business marketplace?
Our experienced team will eagerly bring your idea into reality
Talk to an expert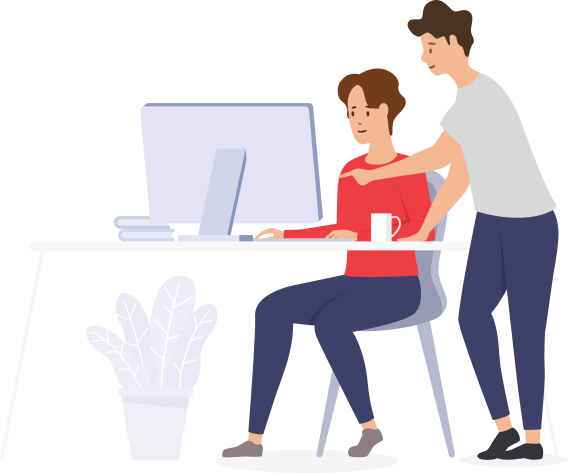 Conclusion
At first sight, it seems that B2B and B2C marketplaces are almost identical. Both are platforms where customers can purchase products and services they need. In reality, there is more to this than meets the eye.
To help you on this matter, we have created this comprehensive guide. We hope that it will answer all your questions related to online B2B marketplace development.
If you need some help with starting your B2B multi-vendor marketplace, feel free to contact us. We will willingly deliver a fast-loading and scalable custom platform that your users will love.