Updated
04 May 2023
35 min
A B2B marketplace is a platform created to establish a connection between businesses and facilitate transactions among them. It is not a secret that the B2B e-commerce sector has experienced remarkable growth over recent years. In 2022, the business-to-business e-commerce market size was valued at $7.9 billion. It is the perfect time to take a crack at launching a B2B marketplace.
What is a B2B marketplace? What marks them out from other e-commerce websites? You need to puzzle out the nuances of this domain to hit it big.
At Codica, we have solid experience building marketplaces for various niches. We understand all peculiarities of the process. Hence, we always do our best to identify the right target audience, value proposition, and core functionality for your B2B platform.
In this article, we will discuss what business to business marketplace is, its types, features, and the main aspects of building a B2B marketplace.
A B2B marketplace definition
A B2B marketplace is a platform that connects buyers and retailers. B2B marketplaces enable businesses to buy and sell goods or services to each other more efficiently by providing a centralized platform where they can find and interact with potential trading partners.
At its core, a B2B marketplace is a highly profitable business widely popular all over the globe. Here are some reasons why.
Access to an enormous user base.

A B2B marketplace is a huge platform that connects businesses allowing you to reach a large and diverse customer base beyond your local market. With a wide range of products, you can attract even more potential customers.

Solid revenue stream.

B2B marketplaces have a huge potential for generating revenue. For instance, you can generate it with transaction and subscription fees, advertising, and value-added services.

Bigger online presence.

Typically, B2B marketplaces are huge aggregators that connect small businesses. Thus, creating a marketplace can greatly increase your online presence to reach an even wider audience.
B2B marketplaces can operate in various niches, including rentals, services, or products. However, there's a significant difference between how single users and businesses (i.e, enterprise-level users) buy certain goods. B2B platforms are built to simplify complex transactions or bureaucracy. Ultimately, it's one of the main factors distinguishing B2B from P2P (peer-to-peer) or B2C (business-to-consumer) businesses.
Types of B2B marketplaces
There are various types of B2B marketplaces that cater to different industries, business models, and procurement needs. The classification of online B2B marketplaces is based not only on products and services offered but also on the type of delivery. In this section, we will explore some of the common types of B2B marketplaces and their unique features, advantages, and challenges, along with their respective examples.
Vertical marketplaces
These B2B marketplaces cater to specific industries or verticals. They connect buyers and sellers within a particular industry and offer specialized product catalogs, tools, and services that cater to the unique needs of the industry.
For example, a VirtualExpo. A B2B marketplace that connects buyers and sellers across several industries, offering specialized product catalogs for specific equipment, devices, and supplies.
Horizontal marketplaces
These marketplaces cater to a wide range of industries and offer a variety of products and services. They are often more generalist in nature and provide a platform for businesses to buy and sell everything from office supplies to raw materials.
Amazon Business is a suitable example. It offers business customers access to a wide range of products and services, from office supplies to industrial products.
Procurement platforms
These platforms focus on streamlining the procurement process for businesses. They offer tools and services that enable businesses to manage their purchasing activities, automate procurement workflows, and optimize their procurement spend.
Coupa is a great example. This platform offers tools for managing procurement spend, including analytics, supplier management, and invoice management.
Private marketplaces
These invitation-only marketplaces are typically operated by large corporations or buying groups. They offer a closed marketplace where approved suppliers can exclusively offer their products and services to the invited buyers.
Walmart Marketplace can be surely named a private one. This invitation-only platform operated by Walmart offers approved suppliers access to Walmart's large customer base.
Hybrid marketplaces
These marketplaces combine elements of multiple marketplace types to cater to specific buyer and seller needs. For example, a hybrid marketplace may offer a vertical-focused product catalog with procurement and supplier discovery tools.
Zoro is a fitting example. It provides a wide range of products across various industries while also offering procurement tools and features to help buyers manage their purchasing activities.
Supplier discovery platforms
These marketplaces help businesses discover new suppliers and partners. They offer features such as supplier directories, supplier ratings and reviews, and request-for-quote (RFQ) tools to help businesses find the right suppliers for their needs. Here's an outline of supplier discovery platform processes:
As an example, we can think of a ThomasNet. It connects buyers with suppliers across various industries, offering a supplier directory and RFQ tools to help buyers find the right suppliers for their needs.
Main features of a B2B marketplace platform
Staying on top of the market is all about users' comfort. If they are satisfied, then they will stick around. Hence, your B2B marketplace has to have several key features to keep your users engaged and satisfied. Let's cover them next.
Implement third-party integrations
Allowing your customers to enhance their experience with plugins or tools is very beneficial. The bigger choice pool people will have, the more satisfied they will stay. You can also expect more streamlined operational processes between businesses. For instance, you could integrate accounting software or inventory management solutions. Whatever it is, it will find its users.
Emphasize secure payments
Every marketplace involves a financial aspect that has to be as secure as possible. Speaking of B2B marketplaces, they operate in larger goods volume, enterprise-level ones. Accordingly, you must make sure your users are well-informed about the financial policy you have. Moreover, make sure you establish payment processing using a well-known, trustworthy firm like PayPal or Stripe.
Accent analytics with dashboards
Providing your customers with tools to monitor their performance is crucial. Implementing a neat dashboard where businesses can track their sales and amount of orders can greatly simplify their experience with your B2B platform. At Codica, we implement them in almost every ecommerce marketplace software solution we build, as we already know how convenient they are.
The custom e-commerce solution we built would be a handy example. Our client requested a multi-vendor marketplace platform that enables users to do many things using just one website. Employing our multi-vendor marketplace development services, we built a highly complex solution that comprises B2C and C2C solutions.
This complex marketplace features numerous functionality perks. We thoroughly worked to make every detail count and be useful. For example, we developed a complex search system so that users never get lost on the site. For even more convenience, we added an interactive signup form with a questionnaire to make their journey predictable and useful.
Another useful addition was a convenient payment system with Stripe. Marketplaces' success highly depends on security. Thus, we made it seamless yet extremely efficient.
Lastly, we know how important the analytical aspect is in this matter. Hence, the flexible dashboards we designed and built allow users to track numerous metrics to see the overall performance of their business.
Offer messaging functionality
It is essential for the platform to allow two cooperating parties to communicate efficiently. Hence, you have to provide a messaging feature. It is also useful as people won't need to leave your platform and communicate with other apps. Needless to say, it will simply increase retention and be a crucial improvement for your further success.
Make a user-friendly navigation
Today's marketplaces offer so much that it is getting too easy to get lost. Thus, providing your users with thoughtful navigation is another step toward success. Luckily, modern approaches make it possible to create thousands of variations. For instance, you can implement breadcrumb navigation, add a simple search bar with many variables, or add a separate advanced search page.
Growing opportunities of B2B marketplaces
Forrester predicts that U.S. B2B e-commerce transactions will reach $1.8 trillion by 2023. This figure will make up 17% of the total number of B2B sales in the United States for the specified period.
For now, the B2B marketplace domain stands on solid ground. Moreover, its future looks very promising too. Do you wonder how to start a B2B marketplace that will net a profit? We recommend that you bring to notice the following B2B marketplace trends.
Digital marketing strategies are widely implemented
Earlier, business owners used traditional marketing methods such as cold calling or trade shows to gain new customers. Nowadays, offline marketing has been replaced by digital marketing tactics. The most common are search engine optimization (SEO), pay-per-click (PPC) advertising, email or influencer marketing, and many others.
Verticalization focus
Vertical marketplaces specialize in providing more narrow-niche goods or services. As of now, it has become more trending to focus on a specific industry or category. Why? This step allows B2B businesses to provide more targeted services and build stronger buyer-seller relationships. Simply put, winning the client's attention with quality, not quantity, is a vast improvement.
More personalized experience
According to McKinsey & Company study, more and more B2B buyers are looking to shift platforms if they don't offer personalized user experience. Being a trend, it's still a challenge for B2B marketplaces. In order to follow up, you must think in perspective to predict users' behavior and analyze usage patterns. Besides, you must gather more intelligence on various user activities throughout the marketplace. Luckily, AI incorporation can be very handy in achieving this goal.
New payment options are on the rise
Checks, terms, and purchase orders remain the main payment options for B2B buyers. However, mobile wallets such as Amazon Pay or Apple Pay have been increasingly popular recently. For instance, as of 2022, PayPal single-handedly operated for 420 million users worldwide.
Overall, third-party financing, cryptocurrency, and payment integrations are gaining momentum. For instance, more and more often, you can see a growing number of options to pay for goods online.
Read also: Top 8 Payment Gateways for Online Marketplaces
B2B marketplace opportunities
It's very important to pay attention to potential opportunities when you wonder how to build a B2B marketplace. With the constant market evolution, they also strive to bring something new to their audience. As a result, they compete in adding new features and functionality or, on the contrary – stick to the minimalistic approach to attract people. With that being said, here are several opportunities we consider important in today's B2B marketplace industry.
B2B processes need to be streamlined
Regarding B2C e-commerce platforms, any shopper's request can be solved with one click.
That is not the case with business-to-business marketplaces. Large corporations still tend to rely on outdated or even archaic technologies. Their working environment is usually quite complex, making it difficult and costly to switch all their processes to a new platform or software.
Surely, they don't do this for anything. Stakes are too high, so trust must be ensured between parties. Still, owners of B2B multi-vendor marketplaces should find a way to streamline the steps of the transaction process. This way, its efficiency and productivity will be significantly increased.
The business-to-business domain remains the blue ocean
As a rule, new customer-oriented marketplaces already know their competitors. They tend to take a cue from established platforms like Amazon or eBay marketplace and find creative ways to improve their offering to get the upper hand.
As for online B2B marketplaces, there are many categories without a single predominant solution.
When you define an unoccupied niche or so-called blue ocean, you can focus on finding a unique solution to a chicken and egg problem. Consequently, you get better chances of gaining a competitive edge in building network effects.
A B2B marketplace launch can improve the business's offering
For established companies, starting an online marketplace is a good way to bring extra value to their offerings.
Moreover, you get an opportunity to build relations with your customers and improve their loyalty. Your ecosystem of third-party suppliers can meet various consumers' demands at any stage of the customer journey.
As a result, establishing a marketplace on top of your business network is a winning decision. It will allow you to spread your share of the market and establish not only good but also evolving relations with customers.
Are you ready to complement your business with a brand-new B2B marketplace?
You have come to the right place!
Contact us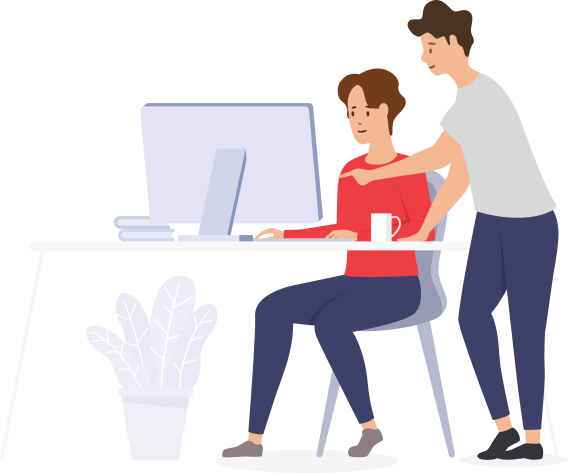 B2B marketplace challenges
Apart from opportunities, this industry always has numerous challenges. However, don't treat them as problems. Instead, challenges are ways to improve your software, making it durable, lasting, and attractive. So, let's shift our focus to the key challenges which are crucial for your success.
High complexity
Needless to say, the concept of B2B marketplaces is a highly complex topic. It involves a lot of pre-development planning, programming skills, and advanced architectural design. In turn, complexity sets the market entrance threshold quite high. Consequently, you will need to hire an extremely experienced software development company or have an in-house team consisting of dozens of specialists.
Building long-term trust-based relations with clients
It is not a secret that gaining new customers can be cost-intensive. For this reason, maintaining good relations with existing consumers becomes a paramount concern for all businesses.
However, this task goes to a whole new level for a business-to-business marketplace. As opposed to B2C e-commerce platforms, online B2B marketplaces can survive with a small customer base. They do not necessarily need to invent new strategies to attract new buyers.
Providing customers with exceptional user experience
Your B2B marketplace website should be user-friendly to generate a stable income. Customers still tend to use desktop computers when placing an order, so they start looking for the required products on mobile. Given that, mobile optimization of your website should become your top priority.
It would be a good idea to offer buyers self-service functionality. This way, you will make order management and real-time processing more convenient.
Remember that these processes should be accessible on all devices to establish a user-friendly experience.
Handling huge orders
If you decide to create a B2B marketplace, prepare yourself for bulk order delivery. The chances are that big companies will be paying huge orders on your B2B wholesale marketplace.
How can you handle bulk orders? First, you can set up special discounts for such buyers. People buy products in large quantities to get a wholesale discount. So why deprive them of such an opportunity?
Also, creating a special landing page for wholesale purchases would not hurt. Provide users with all the required details to ensure trust in the bulk order system on your online B2B marketplace. However, offering such an option requires an advanced stock management system. Such novation must be carefully controlled to avoid issues with low stock, order cancellations, etc.
Payment gateways
The golden rule is to make the payment options convenient for customers. But there is more! You should not forget about compliance with international legal and financial regulations.
Besides, when it comes to B2B marketplaces, the average order value often is much higher if we compare them with B2C or C2C marketplaces. That's not to mention specific payment methods used in each country and price fluctuations based on the number of items ordered.
For instance, while B2C customers are used to regular payment options, such as Apple or Google Pay, the transactional part of B2B businesses is more complex. Business-to-business companies often operate with invoices that are sent to the customer after the purchase is made. The customer then makes the payment either through a wire transfer, check, or online payment methods such as credit card or PayPal.
Many B2B companies also offer payment terms, which allow customers to pay for their purchases over a period of time if the purchase is pricey.
It's worth noting that these factors may be the main reasons for the delays of days or even weeks between purchases and payments.
B2B marketplaces examples
Marketplaces are highly complex software solutions. So, by looking at the examples, you can learn a lot about suitable UI/UX design, payment solutions, and how to treat your audience. Below, we composed the list of the most successful marketplaces with an extensive audience, experience, and income.
eWorldTrade
This B2B marketplace tends to be one of the largest platforms for traders. Since the foundation, they have been carrying the idea of making trade easier at the global level. As of today, the marketplace caters to more than 500,000 customers while expanding its influence by connecting with new suppliers and manufacturers all over the globe.
One of their greatest advantages is an interactive website that connects people. eWorldTrade not only connects buyers and suppliers for trading but helps them to build and maintain an everlasting relationship with a strong digital bond. As they claim, their strength lies in the broadest range of operations and global presence that allows to operate from multiple regions. They are fully versed in the latest functions and features to help businesses grow.
Alibaba
This marketplace has a big name in this industry. Being launched in 1999, it has grown a strong client base making it one of the biggest B2B marketplaces in the entire world.
Nowadays, the Alibaba marketplace boasts more than 150+ million registered users and over 150,000 sellers. What's more interesting, this B2B solution hosts nearly 10 million buyers, one-third of which are from the US.
Amazon Business
With more than $19 billion in yearly sales, Amazon Business is one of the biggest players in the B2B market. Being one of the biggest and most trustworthy marketplaces on the market, it powers 5+ million businesses all over the globe.
People choose it because of its great discounts policy. With the huge number of goods, Amazon Business effectively attracts customers by providing irresistible offers to newcomers.
Global Sources
This B2B platform that's often treated as a bridge between the Asian and the Western market. One of their main features is a customer-centric approach, bringing them 1.5 million active buyers.
Tips on your way to creating a B2B marketplace
A B2B marketplace development is a highly complex process. It requires high-level cooperation, advanced development skills, and a thorough design. Needless to mention testing section. That said, it involves numerous steps. Let's cover essential ones of them right about now.
Find your target audience
If you decide to launch a B2B marketplace business, the starting point will be identifying your target audience. Why is it so important? The target audience will define the key aspects of your business activity, be it product development or marketing.
Tips for defining your target audience
Understanding your target audience can lead to dramatic improvements to the service. By knowing your users' average age, gender, preferences, and other metrics, your marketplace can be adjusted to fit their needs. So, here's how to define it.
For a start, make a list of pain points your potential customers face. Decide how to address them with your B2B marketplace.
Think carefully about companies you would like to engage with. Consider their size and the industry they are involved in.
Determine the job titles of the people responsible for purchasing your solution. Are they directors or C-level managers? Employees that occupy high-level posts, let's say, executives or managers, will need less training when implementing your software. At the same time, pretty often, for entry-level staff, additional learning is required.
Define how the job title impacts what such employees value in products. Is it price, specific functionality, or level of support?
Research your competitors and the companies they are targeting. Analyze from 3 to 5 of the most prominent and similar companies to yours in your target industry. Take a look at their customers and choose a different market segment. You will get a competitive edge by focusing on the niche that your market rivals are overlooking.
B2B vs B2C audiences
B2B and B2C are two different types of customers that businesses target. B2B customers are other businesses or organizations, while B2C customers are individual consumers. The key difference lies in their purchasing behaviors and decision-making processes. In this section, we'll compare them to help you see the scene more clearly.
| | | |
| --- | --- | --- |
| Aspects | B2B audience | B2C audience |
| Purchase behavior | Rational and structured | Emotional and/or spontaneous |
| Decision-making | Collective | Individual |
| Purchases volume | High/wholesale | Low/moderate |
| Customer focus | Business needs | Personal needs |
| Sales cycle | Longer and complex | Short and simplified |
| Relationship | Long-term | Short-term |
| Purchase channel | Direct or sales | Retail or e-commerce |
This table outlines some of the significant differences between B2B and B2C audiences, which may be helpful on your way to identifying the target audience for your product.
Want to build a business-to-business marketplace?
Our experienced team will help you stand out.
Talk to an expert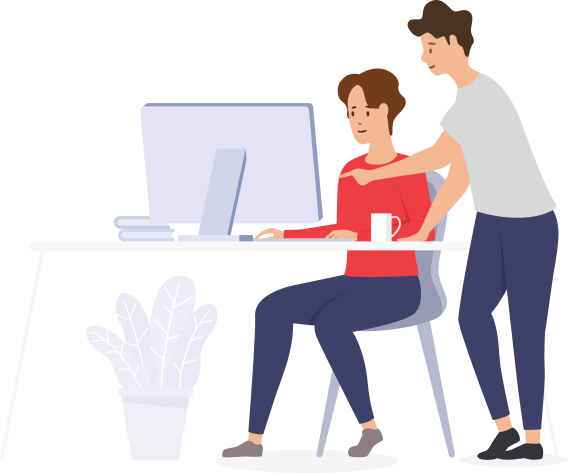 Create your brand value proposition
After defining your target audience, consider the value your solution will bring your customers. A compelling and provable value proposition that you can easily convey is a surefire way to stand out from the market rivals.
So what makes a good value proposition? We firmly believe that the following qualities are crucial.
Clarity - one look at your message should be enough to understand what your business does.
Specificity - show customers how the product can fulfill their specific needs.
Uniqueness - customers should see how your offering is different from similar solutions existing on the market.
Efficiency - B2B shoppers will not go deep into your business, so your value proposition should get straight to the point.
There are two kinds of benefits you can offer in your unique value proposition: soft and hard.
Soft benefits cannot be quantified and often give vague promises. Probably you came across solutions on the Internet promising to "increase customer satisfaction" or "improve employee productivity." Soft benefits are harder to sell. Only very strong pain points make businesses realize the importance of your solution.
As soon as soft benefits can be quantified, they become hard benefits.
Hard benefits, in their turn, are more appealing to B2B entrepreneurs because they can easily calculate the value. It can be "reduce costs by 20%" or "25% increase in international conversions."
Focus on UX
User experience (UX) is important in all marketplaces, but it is especially critical in B2B environments because of the unique challenges and complexities of business-to-business transactions.
In B2B marketplaces, customers are typically looking for solutions that can help them streamline their business processes, increase efficiency, and reduce costs. As a result, their expectations for user experience are higher than those of typical consumers. They are often dealing with complex products and services, and their decision-making process involves multiple stakeholders.
A good UX design in B2B marketplaces can help simplify the purchasing process, increase user adoption, and reduce the likelihood of customer churn. It can also help build trust and credibility, which are important factors in B2B relationships.
In addition, B2B marketplaces often involve repeat purchases and long-term relationships between buyers and sellers. A positive user experience can help foster these relationships and encourage customers to return to the marketplace for future purchases.
Let's look at Shopify Plus as an example. It's an enterprise e-commerce software system designed for high-growth merchants and brands that have high levels of annual revenue. It offers B2B marketplaces a range of customizable features for businesses to create their online store, including easy-to-use templates, advanced marketing tools, and integrated payment processing.
Define the functionality
Defining the functionality is a crucial step in designing a B2B marketplace as it ensures that the marketplace meets the needs of its users, avoids scope creep, sets clear expectations, and enables efficient development. Without a clear definition of functionality, the project can quickly become unfocused, leading to potential cost overruns and disappointment among users and stakeholders. Therefore, defining the functionality is an essential step in creating a successful B2B marketplace.
Below, you can see the hallmarks of a B2B multi-vendor marketplace. Bear them in mind when defining the must-have functionality for your marketplace platform.
Focus on bulk orders instead of single-item purchases.
A diverse system of payment gateways. Payment options accepted on the platform should include bank transfers, cash, credit cards, and checks.
A minimum order quantity is required.
Discount mainly depends on the order size.
Vendors' sensitive data, such as product specifications or prices, should be secured to avoid fraud.
When it comes to the B2B marketplace structure, platforms are split into two separate sections. One section is for sellers/suppliers, and another one is for buyers/customers. Users should have the opportunity to switch between them depending on their planned actions.
Also, there is a back office where the platform admin can regulate the relationship between parties and manage the content.
What about other important functions for a business-to-business platform? The list of must-have features for any modern B2B e-commerce marketplace looks the following way:
Registration.

It should be quick and easy for buyers. Sellers, in their turn, should prove their legitimacy before they can use your platform. For this reason, allow them to upload quality certificates. Also, enable sellers to showcase their tax documents and registration licenses.

Company/customer profile.

Buyers' profiles should contain such crucial information as orders, purchases, and transactions. Sellers fill in the company, contact details, product listings, and orders there. Also, they specify their payment and shipping preferences in their profiles.

Product catalog and listing info.

The product catalog can be seen as a database with all products available on your B2B marketplace platform. Each item goes with a certain information block. It includes descriptions, high-quality photos, and prices.

Search.

Intuitive and dynamic search functionality helps customers find the exact item they are looking for in no time. Make search predictive with an autocomplete feature. This functionality provides suggestions as users start typing their queries.

Reordering and replenishing.

Allow customers to repeat previous orders to save time.

Communication channel.

Allowing your users to communicate with each other is highly beneficial to increase conversions, users' interest, and engagement.

Product comparison.

As your platform grows, dozens of similar products will be there. A robust comparison system will help customers tell them apart.

Ratings and reviews.

This feature speeds up the decision-making process and ensures trust in your platform. It is important to filter and block out fake comments and reviews.

Analytical dashboard and reports.

Allow suppliers to view statistics related to orders, transactions, and returns. This way, they will get valuable insights into the efficiency of their marketing and sales strategies.

Payment gateways.

If you are going to launch a global B2B marketplace, take care of payment options. Be aware that even the most popular payment solutions like PayPal may be restricted in certain countries.

Shipping and delivery.

The delivery process is easy on B2C platforms. Consequently, users expect the same seamless experience on your B2B e-commerce marketplace. In reality, this process often causes trouble. For this reason, consider integrating your platform with the most trusted shipping companies. This way, you will level up your customer service significantly.
Choose the right development approach
When you want to create a B2B marketplace, you have two available options. You can choose an out-of-the-box solution. Alternatively, you may turn to a custom software development company. Their highly-skilled specialists will build a B2B marketplace for you from scratch.
Let's discuss both of these options so that you can understand which one suits you better.
Out-of-the-box platforms
The off-the-shelf approach can tempt you with its affordable price. Another clear benefit of off-the-shelf solutions is that they are ready to install. Besides, the software providers tend to take care of their products, so you should not worry about updates. Your business-to-business marketplace platform will be updated regularly.
Finally, customer support lines and forums help find answers to any questions regarding a product.
However, be aware that out-of-the-box software is not flawless. The initial attractive price can dramatically increase. It happens when you have chosen a pay-per-user model and your company expands.
Besides, there can be features that your organization does not need. Alternatively, you may lack the functionality crucial for your business. It means that this approach will not work for companies with specific business requirements.
What are the most famous out-of-the-box B2B marketplace examples? These are Magento, OpenCart, InsiteCommerce, and NetSuite. At Codica, for instance, when there's an urgent need to create an ecommerce platform, we turn to Spree Commerce.
Custom software development
Bespoke software can be a more expensive option, but it is totally worth it. You will get a unique solution tailored to your particular business needs. With tailored products, you can be sure that all the fine points of your business and hidden risks will be taken into account.
With the custom software development service, any functionality can be added per request. This way, you will not be limited by the functionality offered by out-of-the-box solutions.
Another reason to choose bespoke software is the careful protection of sensitive data. Since tailored products are not usually publicly accessible, they are hard to hack. Besides, software providers use specialized code and encryption to guarantee that all your data is safe and sound.
We have mentioned the fact that bespoke software can be pretty costly. Nevertheless, such solutions can help you save money in the long run. How so? The thing is that with tailored software, you will not get unnecessary functionality that comes at an additional cost.
Besides, this approach frees you from paying licensing fees that are usually associated with out-of-the-box solutions.
Let's sum up the main benefits of building a custom B2B marketplace platform:
Unique product;
Flexibility;
High security;
Cost savings in the long run.
Cost of building a B2B marketplace platform
So how much will it cost to build a business-to-business e-commerce platform? That is a tricky question, we should admit. Nevertheless, we can provide you with a rough estimate.
Basically, there are two factors that influence the B2B marketplace development cost. These are the development approach and functionality you want to implement.
To make things easier for you, we created a table with the approximate cost of marketplace website development. You can see it below:
How much does it cost to build a B2B marketplace?
Features
Time, hours
Cost, $50/hour
Design
UX Development
56 hours
$2,800
UI Development
64 hours
$3,200
Architecture
Project setup
16 hours
$800
DB structure
32 hours
$1,600
Integrations
Payment (Stripe or PayPal)
64 hours
$3,200
Shipment (Shippo)
32 hours
$1,600
Main functionality
Authorization and Security
72 hours
$3,600
User Profiles
42 hours
$2,100
Home page
84 hours
$4,200
Search and filters
96 hours
$4,800
Product page
96 hours
$4,800
Reviews & Ratings
48 hours
$2,400
Shopping cart
48 hours
$2,400
Notifications
32 hours
$1,600
Inventory management
42 hours
$2,100
Shipping and delivery
64 hours
$3,200
Product comparison
96 hours
$4,800
Buyer panel
120 hours
$6,000
Vendor panel
132 hours
$6,600
Admin panel
124 hours
$6,200
Non development activity
Project management
64 hours
$3,200
Quality assurance
80 hours
$4,000
Code review
48 hours
$2,400
Total
1552 hours
$77,600
So based on an average hourly rate of $50/hour, the approximate cost of a B2B marketplace platform can be around $77,600, if you partner with a development agency located in Eastern Europe.
Related reading: Key Trends in Digital Marketplace Industry in 2023
How can Codica help with B2B marketplace development?
Since 2015, the Codica team has been providing online marketplace development services for various industries. All solutions delivered are optimized to bring a great amount of traffic, increase conversions and sales.
Our vast experience proves that the focus on end-users is the key to the success of your B2B marketplace business. For this reason, we carefully study your potential customers, their preferences, and their expectations. We apply the latest UI and UX design services to deliver visually appealing and engaging solutions.
Benefits of B2B marketplace development with Codica
Choosing the right development partner for your B2B marketplace is crucial to its success. At Codica, we have extensive experience in developing B2B marketplaces that meet the unique needs of businesses across a range of industries. Our expert team of developers and designers works closely with clients to deliver tailored solutions that drive growth and enhance efficiency. In this section, we'll explore the many benefits of choosing Codica for your B2B marketplace development needs.
Combination of practicality and efficiency

Developing a B2B marketplace with Codica can improve the efficiency and practicality of your business operations. We aim to create a centralized platform for buyers and sellers to conduct business with streamlined procurement, supply chain management, and order fulfillment processes. As a result, we deliver platforms with faster turnaround times, reduced costs, and increased productivity for both your company and your customers.

Adjustable and custom dashboard

At Codica, we understand how important it is to control everything. By tailoring the platform to your company's unique requirements, we build the analytical aspect of the marketplace to provide the functionalities and features needed to run your business effectively. Consequently, with the thoughtful admin panel, you can offer a personalized experience to your customers, increasing their satisfaction and loyalty to your brand.

Custom functionality and third-party tools

We build B2B marketplace platforms with room to incorporate custom functionality and third-party tools. Ultimately, they can enhance your platform's capabilities. For example, we have solid expertise in integrating payment gateways or customer relationship management (CRM) software to automate and simplify key business processes. This can save time and resources for your company while providing a better customer experience.

Advanced security measures

At Codica, our approach includes encryption to protect sensitive data, two-factor authentication to prevent unauthorized access, regular security audits to identify vulnerabilities, and SSL certificates to secure online transactions. We also offer customized security solutions to meet the specific needs of each client, ensuring that their marketplace is secure and their users' information is protected.

SEO-friendly orientation to increase conversions

We employ a range of strategies to make the marketplaces we build SEO-friendly. Our approach includes optimizing site structure, creating high-quality, unique content, using targeted keywords and meta tags, and ensuring mobile-friendliness. We also conduct thorough keyword research to identify the most relevant and valuable search terms for each marketplace. By implementing these tactics, we help our clients' marketplaces rank higher on search engine results pages, driving more traffic and increasing visibility for their products or services.
Case studies of marketplace development from Codica
For the past two years, we assisted and built about 10 different marketplaces varying in specifications and niches. We are proud to be the leading development company on these projects. Let's take a closer look at several examples.
It is a marketplace for trading domain names aiming at delivering the best quality service in trading digital goods. Thanks to our website redesign services, the platform became faster, more robust, and highly performant, allowing users to browse endless possibilities.
While working on the marketplace, we made an accent on the design and a very thoughtful user experience. We made sure users' navigation through the site is as comfortable as possible. Here's what CEO thinks of the partnership:
Operating in the boating domain, Trade A Boat is Australia's favorite platform for selling or buying marine equipment. We redesigned the product, improving its UI/UX aspect, adding more functionality, and making it robust and performant.
As a result, we extended this marketplace, making a progressive web app with it, which is compatible with all mobile devices along with the desktop version. Another important emphasis was made on SEO optimization, convenient search system, advertisement system, and so much more! As a result, our partnership with Celso and his professional team was as efficient as possible.
We are proud to be an official development partner for the product. While our cooperation goes on, we regularly update Trade A Boat and release new features and functionalities.
The travel domain is a broad niche, and we made iExpedition find its place under the sun. It is an Australia-based travel marketplace focusing on providing polar expeditions and cruises.
iExpedition features the best practices commonly met in traveling apps or websites. For instance, we built an extremely secure booking system and a complex search logic. Hence, users can now freely enjoy a fancy design, extensive ship listing, and even broad educational content to make their journey unforgettable. Here is what iExpedition's director has to say about our work:
As for now, we continue our fruitful cooperation. At Codica, we regularly review the style of the app, add new features and maintain many behind-the-scenes aspects of the iExpedition app.
Conclusion
To sum up, B2B marketplaces have transformed the way in which businesses transact with one another. These digital platforms have simplified the buying and selling process, enabling buyers to find the best deals and vendors to reach a broader audience. B2B marketplaces offer a host of advantages, including improved efficiency, cost savings, and access to global markets.
Nevertheless, companies must carefully evaluate the various marketplaces available and select those that align with their unique requirements. As e-commerce continues to grow, B2B marketplaces are expected to become even more crucial in the future, emphasizing the need for companies to grasp their potential and utilize them effectively to achieve growth and success.
We realize how complex everything is, which is why we are here for you. We sincerely hope this comprehensive guide will shed more light on the B2B marketplace topic. We would be glad if this piece would answer all your questions about examples, development, and approximate estimated costs.
If you need some help with starting your B2B multi-vendor marketplace, feel free to contact us. We will willingly deliver a fast-loading and scalable custom platform that your users will love.