Updated
16 Jun 2022
21 min
Jack Ma, the founder of Alibaba, was often asked why he chose a name that sounds Arabic and not something close to Chinese culture. He replied that the image of "open sesame" attracted him. Since he focused on small businesses and wanted them to be "open to the world." And so it happened.
Nowadays, Alibaba Group is one of the most famous and largest online trading platforms globally. It includes about 1 million consumers in China and 300 million consumers overseas. The Alibaba B2B website is a part of this huge company.
Let's find out how to create the same successful website.
Alibaba Group: overview and history
Alibaba is a huge e-commerce company that has various products. Initially, Alibaba was created so that Chinese manufacturers could interact with international buyers.
Nowadays, Alibaba is phenomenally successful. According to statistics, 80 percent of online commerce in China is controlled by Alibaba holding. However, when Alibaba had already gained popularity in the Chinese market, entering the global market became one of the directions for the company's development.
In 2014, Alibaba submitted a long-awaited application for an initial public offering (IPO) in the United States. So, the Chinese giant obtained the US $25 billion.
Projects of Alibaba Group Holding Limited
Here are some of the most well-known and lucrative platforms and products developed by Alibaba:
Alibaba.com - a B2B (business-to-business) e-commerce store;
Tmall - a B2C (business-to-customer) e-commerce platform;
Taobao - a C2C (customer-to-customer) e-commerce website;
AliExpress - a B2C (business-to-customer) e-commerce marketplace;
Aliyun - a cloud computing company that offers database, elastic computing, and web hosting services;
Aliyun App Store - an analog of the Google Play Market for China;
Alipay - an online payment app and a digital wallet service.
Apart from all mentioned above, Alibaba offers many other projects. For example, there is smartphone production, its own mobile operating system, and more.
Moreover, Alibaba Group also has stakes in several dozen more projects and joint ventures. There is an online-to-offline (O2O) food delivery platform in China, Ele.me, and others.
The story behind the famous brand
The Alibaba company was founded in Hangzhou in 1999 by a former teacher Jack Ma and his associates. The work began in an ordinary apartment. It was the company's office for the first years. Initially, the Alibaba.com online store was planned as a platform where small and medium-sized businesses could trade.
In late 1999, Jack Ma managed to attract early investors. They invested $25 million in the Alibaba project.
Here, you can see the first incarnation of the Alibaba website.
By the end of 2001, the company became profitable.
At that time, the already world-famous eBay marketplace announced its immediate plans to move into the Asian market. Therefore, to increase its competitiveness, Alibaba allowed sellers to register on their sites for free.
In 2004, Alibaba Group launched the Alipay service. In addition to the primary function, the Alipay service protected buyers' money from scammers.
Soon the Taobao platform was launched, and in 2005 the Alibaba Group began to manage the Chinese division of Yahoo. In April 2008, the Tmall website opened.
Finally, in April 2010, one of the most critical events in the history of Alibaba happened. The AliExpress platform appeared. It quickly gained worldwide fame and recognition, despite the fact that AliExpress was initially aimed at the United States.
Notably, the Alibaba website is primarily a platform for wholesale, while Aliexpress is designed for retail. For end consumers, Aliexpress is interesting as a vast catalog of all kinds of inexpensive goods.
By the end of 2021, Alibaba already had more than 250 thousand full-time employees.
Source: Statista.com
Alibaba offers almost anything for users from its e-catalog. From agricultural equipment to various machine tools. The website has both end-use goods, such as clothing, computers, or toys, and raw materials and spare parts.
In 2021, the net e-commerce sales of Alibaba reached an estimated 764 billion U.S. dollars worldwide. That figure is projected to grow by more than 80 percent by 2026, reaching total sales of nearly 1.4 trillion dollars. Pretty impressive, right?
Interesting facts about Alibaba
Jack Ma began Alibaba with $60,000 borrowed from 18 people.
The name Alibaba was born in a coffeehouse in San Francisco. Jack Ma called the waitress and asked what she heard about Ali Baba. The girl responded: "Open Sesame." Jack Ma states this name represents how his company provides opportunities for small enterprises.
Despite his thriving online business, Jack Ma said that he has little technology knowledge. He just searches on the web and uses email.
One could assume that Jack Ma was an excellent student, but this is far from the case. The founder of Alibaba claims that he often failed academically. He said: "I failed the cut-off test twice in elementary school, three times in high school, and finally, I failed the college entrance exam twice."
During an interview at the World Economic Forum in 2015, Jack Ma admitted that he was rejected ten times at Harvard University.
In March 2022, Alibaba's market capitalization was almost $300 billion.
The logo of Alibaba represents the lowercase letter "a". Inside this letter, there is a human face. Presumably, it's the face of a pleased buyer. Leastwise, this person undoubtedly has a wide smile.
Сore business models of Alibaba Group
The three main business directions of the Alibaba Group are organized as separate companies. These are Alibaba.com, Taobao, and Tmall.
When searching "Alibaba" on Google, one of the first websites presented is Alibaba.com. However, this B2B portal is relatively small against the overall activities of Alibaba Group. Especially when compared to its Taobao and Tmall marketplaces. These platforms accumulate hundreds of millions of users, generating a vast part of Alibaba's income.
Let's consider how these platforms generate revenue.
Taobao is a C2C marketplace where platform members, including sellers, do not pay commissions. Taobao generates revenue through the sale of advertising and services. For example, it boosts merchant pages in its internal search results. Taobao is focused on China.
The Tmall B2C website serves major global brands, such as Apple, Gucci, and others, selling products to Chinese buyers. Monetization occurs through an annual subscription from sellers. Also, revenue is generated from transactions on the service.
Both e-commerce platforms allow vendors to upload short product videos and host live streams. Thus, they engage users and increase purchase conversions.
Aliexpress is a B2C marketplace for international online trading. For opening a web store on Aliexpress, sellers pay a fixed $1,500. There are also commissions for in-service services.
Below you can see what is Alibaba's business model.
How does the Alibaba.com website work?
Alibaba.com is part of the major commerce section. It operates as a B2B marketplace for business owners.
The Alibaba website is the first enterprise of the Alibaba Group. It is the leading website for global wholesale business. This web solution serves millions of suppliers and consumers worldwide. On Alibaba.com, small enterprises can sell their goods to firms in other countries, thanks to the platform's comprehensive custom enterprise software development services.
Suppliers on Alibaba.com are usually distributors and manufacturers from China. They can also be from other manufacturing countries such as Pakistan, India, Thailand, and the United States.
The goal of Alibaba.com, as part of the Alibaba Group, is to simplify doing business anywhere. It gives sellers the tools that help to reach a worldwide audience for their goods. Also, Alibaba.com helps consumers find products and sellers efficiently and quickly.
The Alibaba website brings hundreds of millions of goods in over 40 different categories. These are machinery, consumer electronics, apparel, and more. Shoppers for these goods are located in over 190 countries and regions. They send hundreds of thousands of messages to sellers on the website every day.
The Alibaba B2B website continues to develop services to assist businesses to do more and discover new opportunities.
Let's move to the Alibaba website strategies to generate income.
Monetization strategies that Alibaba website uses
So, how does Alibaba make money? Let's discuss it.
By the way, registration and listings creation are cost-free. The website receives revenue primarily via Gold Supplier subscription and advertising services.
Advertisement services
On Alibaba, sellers do not need to pay fees to place their listings on the web page for up to 50 goods. The Alibaba website receives revenue from them by way of commissions if the money is paid through Alipay. Alibaba also charges sellers from Hongkong, Taiwan, and China.
Gold Supplier subscription
A Gold Supplier subscription on Alibaba is a premium membership. To become a verified Gold Supplier, sellers should pay fees.
Gold suppliers are obliged to fulfill specific requirements for this utmost membership level. They must undergo strict authentication and verification procedures. Also, they are charged commissions as a percentage of the transaction value of products sold.
Below you can see prices to buy a subscription on the Alibaba website.
Payment methods on the Alibaba website
Buyers and sellers come to the Alibaba B2B marketplace and stay there. One of the reasons for it is that they trust this platform.
On Alibaba, a user is completely protected until they receive the order. If they don't obtain the product, Alibaba will return the money.
Alibaba provides various payment options. Let's consider the most secure of them.
PayPal
PayPal is an international payment system with which consumers pay for purchases online.
Credit card
Consumers can also easily pay with a credit card online if they have an open bank account. These cards include VISA and MasterCard.
Alipay
Alipay is a mobile payment system owned by Alibaba. It helps make payments from the platform simply and securely.
The Alipay system has become popular due to its advantages as follows:
Reliable data protection
The account belongs to only one person. The information is securely stored on servers, and the organization does not transfer the data to third parties.

Refund policy
Alipay will return the entire transaction amount to the user if scammers suddenly hack their account.

Operational feedback
Sometimes, a buyer confirms that the product is of bad quality or does not fit the description. In this case, the buyer has the right to return the goods.
How does Alipay earn money?
This payment platform doesn't charge any fee and operates through an escrow service. This means it holds the customer's finance until they have got the goods. Alipay invests the stored money in a partner bank at a predefined rate. Thus, Alipay receives a percentage of the stored amount.
Related reading: 6 Best Monetization Practices to Build a Successful Online Marketplace
Core features of the Alibaba e-commerce platform
When you're searching for how to create a website like Alibaba, you want to know which features of Alibaba you should include.
The Alibaba marketplace has a vast range of products and services to offer. Therefore, the number of features of this market giant is really huge. Let's consider just several of its core features.
Functionality for vendors
Registration


To become a supplier on a website like Alibaba, a user should register and conduct a testing procedure. By the way, on Alibaba, sellers should verify their company with authentication documents.
Product listings management
Sellers should be able to place and manage their listings on the website.

Order management
Also, suppliers should see the shipping status and all details about their orders.

Promotional packages
Customize an option of choosing promotional packages of different costs and perks for sellers.

Messaging system
Provide a messaging channel for clear communication between buyers and sellers. It helps to avoid further disputes.
Have a brilliant idea of a marketplace?
Our specialists will be glad to bring your concept to life.
Contact us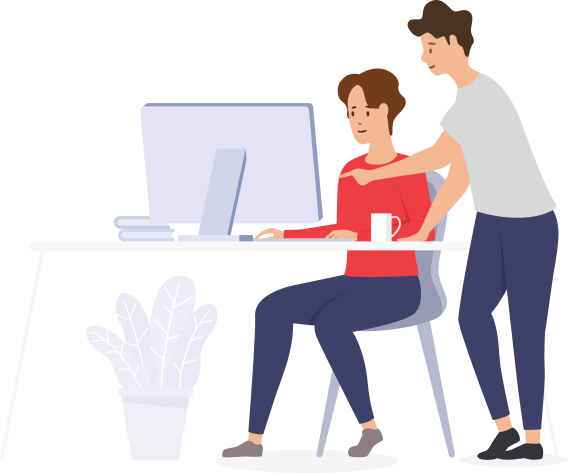 Functionality for shoppers
Registration
On a website like Alibaba, new buyers should be able to register by social media or by email. In addition to the standard functionality for creating a profile, buyers indicate the preferable goods. This product category is needed for personal recommendations on the site.

Convenient search
Buyers should easily and quickly find what they are searching for.
Several payment options
On websites like Alibaba, purchasers should be able to select the payment method that is most relevant to them. You may also offer some interesting propositions. For example, Alibaba created a Pay Later service. It gives buyers up to $150,000 in credit for online shopping on the Alibaba website.

Wishlist
Buyers can add selected items to a wishlist. It helps to see the total price of the items before the purchase.

Messaging
On a website like Alibaba, buyers should be able to chat with a supplier to clarify any points regarding the purchase.
Ratings and reviews
On the Alibaba website, shoppers can leave feedback and rate suppliers within two months after a sale. They rate the vendor's service, shipment speed, and quality of the goods. Thanks to the ratings, buyers can choose a reliable supplier.

Disputes
Sometimes, the quality of goods isn't satisfying for a purchaser, or they have some other claim. In that case, they can open a dispute and request a refund. So, provide this feature for your future ecommerce marketplace solution like Alibaba.
Customer support


Shoppers and vendors may contact the Alibaba customer support center via a form on its official site. Alibaba's customer service team advises and helps users in case they have problems using the platform.
You may also like: 5 Main Online Marketplace Features to Make Buyers Happy
Functionality for administrator role
Supplier approval
The administrator should change the status of a supplier profile when they have passed the verification process. Before approval, merchants can't communicate with other users, create listings, accept payments, and so on.

Communication
The administrator on your website like Alibaba should communicate with both vendors and shoppers.

Advertisements management
This feature gives the ability to remove, change or block vendors' listings.

Content management
This feature on a website like Alibaba enables changing, adding, or removing the website's content.

Monetization management
The administrator can change, add and remove commissions for the product categories. This function also means removing or entering subscriptions.

Reporting function
This function provides statistics in a convenient form. For example, these can be customer data or sales reports. Alibaba is a huge marketplace with hundreds of features. It uses a complicated analytical system, artificial intelligence, and various other technologies.
Codica's practices to develop excellent software products
At Codica, we have extensive experience in developing successful and profitable marketplaces. Our professionals are always happy to share expertise with our clients. We follow the best industry practices and provide consultations on every stage of web product creation.
To analyze our clients' business needs, we conduct the Project Discovery Phase. This phase comprises some sessions. During these sessions, a team will emerge into your idea and the clients' problems you want to tackle.
After that, we recommend developing a minimum viable product (MVP). This step is intended to test what features will work for your project. In short, a minimum viable product is a product with basic functionality. However, this functionality is enough to appear on the market.
An MVP development service will help you do the following:
Validate your idea,
Identify your target audience and their needs,
Get early feedback,
Define the main competitors,
Save your resources, budget, and money.
Our specialists at Codica have great experience in developing MVPs for different web projects. With the help of minimum viable products we check the ideas of our clients and build the software of the best quality.
For instance, we developed an MVP for the automotive marketplace.
The client contacted us with a request to develop a multi-vendor website. It was the first online car marketplace in Africa. The platform was expected to cover different regions of South America and Africa. It also would connect buyers with vehicle dealers and private sellers.
The core requirements for the web solution were as follows: fast load, simple workflow, and mobile-friendliness.
Our experts tested the idea of the vehicle e-commerce website by creating a minimum viable product. The MVP simplified the early product launch and assisted the client in receiving initial investments.
In the video below, you can see how this web solution works in more detail.
Recommended reading: Minimum Viable Product Design: How to Build a Successful MVP
What to choose: custom marketplace creation or ready-made software
There are two ways to develop your website like Alibaba:
Order custom software development from scratch,
Use a solution out of the box.
Custom creation of the website is suitable for unique projects that want to scale their business in the future.
The advantage of a custom solution is its flexibility and scalability. So, you will not have problems adding new functionality and expanding your website like Alibaba.
If you choose customized software development services, get ready to look for a competent web development team.
By the way, you should consider that the creation from scratch will take time. If you want to receive a ready solution faster and cheaper, consider an out-of-the-box solution like Adobe Commerce.
Still, it will be difficult to scale the template-based solution in the future. Furthermore, using the out-of-the-box approach, you will hinge on software providers.
By the way, it is appropriate to use templates for MVP creation. Thus, you will save money and time by testing the idea. And after that, create a full version of the product.
The rule is simple. If you need unique functionality, excellent flexibility, and scalability, choose a custom solution. If you just want to sell and earn on transactions, the "boxed" option will suit you.
So, you need to focus on your needs and choose an approach according to your possibilities.
By ordering the website creation at Codica, you will receive the following main advantages:
Scalable and powerful web solution,
Advanced UX and clear UI design of your website,
Fast-loading, SEO-optimized, and mobile-friendly solution,
Full reporting, transparent working process, and open results for our part.
Successful project: Marketplace for Caravans
For example, recently, our team successfully helped create a multi-vendor website.
The project is Australia's online multi-vendor marketplace for caravans. There, camper fans can sell or buy new or used caravans, motorhomes, and other recreational vehicles.
We assisted the client in making an appealing and user-friendly online marketplace for caravans. Our experts redesigned the existing solution and created a new and clear UX and UI. Also, we provided the multi-vendor website with third-party integrations.
Find out more about this case study in the short video below.
As a result, we helped our client further grow their business and attract more leads to the website. Moreover, we employed PWA development services to make the web solution mobile-friendly.
By the way, you can check our portfolio to see more completed projects developed by the Codica team.
How much does it cost to create a website like Alibaba?
We have already discussed the main approaches to developing a website like Alibaba. The creation cost will be based on which of them you choose.
We recommend you build a website like Alibaba from scratch. This approach is more challenging and time-consuming than the ready-made. However, it is more profitable in the long term.
Surely, the price of e-commerce website creation depends on the features included. Below we will consider the most basic of a variety of Alibaba's functions. Here, we used the average rate of web development agencies in Eastern Europe, which is $50/hour.
How much does it cost to build a website like Alibaba?
Features
Time, hours
Cost, $50/hour
Design
UX Development
64 hours
$3,200
UI Development
96 hours
$4,800
Architecture
Project setup
16 hours
$800
DB structure
32 hours
$1,600
Integrations
Payment (Stripe or PayPal)
64 hours
$3,200
Shipment (Shippo)
32 hours
$1,600
Main functionality
Authorization and Security
72 hours
$3,600
User Profiles
42 hours
$2,100
Home page
84 hours
$4,200
Search and filters
96 hours
$4,800
Product page
42 hours
$2,100
Reviews ratings
48 hours
$2,400
Shopping cart
64 hours
$3,200
Notifications
32 hours
$1,600
Buyer panel
120 hours
$6,000
Vendor panel
230 hours
$11,500
Admin panel
192 hours
$9,600
Wishlist
32 hours
$1,600
Live chat response
16 hours
$800
Non development activity
Project management
64 hours
$3,200
Quality assurance
96 hours
$4,800
Code review
48 hours
$2,400
Total
1582 hours
$79,100
The approximate cost to build a website like Alibaba is $79,100. Surely, your web development partner will give you the exact price.
Further reading: How Much Does it Cost to Build an Online Marketplace in 2022
Let's wind it up
The recipe for the success of any business from Jack Ma is simple: do not be afraid to start a business. Do not be afraid of mistakes, and learn from them.
The Alibaba website attracts consumers with a wide range of goods, low prices, and a convenient way to purchase. Sellers successfully build their businesses on the platform.
In this thorough article, we have highlighted all issues you should consider before you build a website like Alibaba. We have learned a little about Alibaba's story, and how Alibaba works. Also, we defined the key features of this B2B marketplace and the monetization strategies.
Moreover, we considered one of the most secure payment systems Alibaba uses. Now, you have a clear vision of how to build a website like Alibaba and what you need for it.
If you are looking for a reliable multi-vendor marketplace development company to create a website like Alibaba, contact us. Our professionals will develop a scalable, user-friendly, and lucrative Alibaba clone for you.