Updated
26 Jul 2022
12 min
Today, the concept of the marketplace is widely known. This is facilitated by the rapid development of online trading. Notably, eMarketer research forecasts that total e-commerce spending will surge by over $7 trillion by 2025.
Multiple success stories of Amazon, AliExpress, Etsy, and other giant companies inspire startuppers. So, they want to build their own marketplace businesses.
This piece will come in handy if you also think about marketplace development. Here, you will find out what type of marketplace suits you the best - horizontal vs vertical, and how these two models differ. Moreover, we will consider examples of successful marketplaces. Also, we will discover what their e-commerce business strategies are.
So, why don't we start?
Online marketplaces have a great future
Marketplaces are online platforms for trading products or services. The marketplace's primary purpose is to support interaction between buyers and suppliers.
Typically, marketplaces are beneficial for both parties. This form of e-commerce saves time for consumers. Using marketplaces, they can quickly find the necessary information. Also, they can compare prices and choose great deals. Buyers do not need to visit a lot of sites to purchase products or order services.
On the other hand, suppliers get the opportunity to save on driving traffic and trading platform maintenance. Also, they may save on transportation and logistics. In turn, an ecommerce marketplace solution receives income from multifaceted activities.
Marketplaces are divided into categories. Below is a table that shows their classification.
Сlassification of online marketplaces
By products' range
By interaction

Online commerce
Online-to-offline

By participants

Consumer-to-consumer (C2C)
Business-to-consumer (B2C)
Business-to-business (B2B)
However, that's not all categories. Whether you decide to create a B2C or B2B platform, you should select your marketplace model. The choice is between a horizontal market and a vertical one.
Let's consider these two models more thoroughly below.
Horizontal marketplace: offer everything
The horizontal marketplace model suggests selling everything literally. So it reaches the widest audience possible.
In general, the horizontal marketplace is a digital one-stop shop. There, customers may purchase anything they need in one place. Such an online marketplace platform combines various market segments to reach broader coverage.
Benefits of horizontal marketplaces
When planning to launch a marketplace, you need to evaluate all this business's pros and cons. This weighted approach will help you to make the right decision.
So, the horizontal marketplace has the following benefits:
Great market share
The most evident advantage of this business model is an increased market share. It is beneficial for marketplaces as they can attract more vendors from different industries and thus scale.

Large customer base
Having a wide range of products under one name, the marketplace becomes attractive to a broad audience. In turn, the increasing number of customers helps to raise revenue.

Less risk of demand shortage
Services and products in a horizontal marketplace are diversified as they are used in various industries. Surely, such a wide range of choices impacts user involvement. So, there is less risk of the lack of demand on the platform.
Still, this online marketplace model has its flaws as well. For instance, when you offer a wide range of products on the website, your solution can't dominate in some particular industry.
Examples of horizontal marketplaces
Amazon is a great example of a horizontal marketplace. It sells nearly all, from books or furniture to web cloud services.
The logo of Amazon says for itself. An arrow pointing to z means that this horizontal marketplace is intended to sell everything right from A to Z .
By the way, this platform is very profitable. Below is a diagram that demonstrates Amazon's annual revenue from 2006 to 2021.
Source: Statista.com
As you can see, this e-commerce website is constantly thriving.
Interestingly, Amazon was transformed into such a world-known horizontal marketplace from a narrow book-selling website. So, it is possible to change the business model in the process of multi vendor marketplace development.
Yet, it is recommended to choose the model at the beginning of web development and stick to it. Why? Because each type of marketplace has its own terms for trade products. For example, by choosing a horizontal marketplace, you should attract vendors from different domains.
Another example of a horizontal marketplace is Alibaba. Alibaba Group covers various market segments. Its Alibaba.com website offers virtually anything for consumers from its electronic catalog. The range varies from farm equipment and mechanical instruments to home furniture, clothing, toys, and more.
The Alibaba website engages users with an extensive choice of goods, weak prices, and an easy way to buy. Merchants successfully build their businesses in this horizontal marketplace.
In 2021, the e-commerce sales of Alibaba Group gained an estimated 764 billion U.S. dollars around the world. That number is forecasted to rise by over 80 percent by 2026, gaining overall sales of about 1.4 trillion dollars.
Now, let's skip to the vertical market model to distinguish how it differs from the horizontal one.
Further reading: AliExpress Clone Website: How to Build Similar E-commerce Platform
Vertical marketplace: narrow the focus
Compared to the horizontal marketplace, the vertical business model focuses on providing the best services in one specific category. Typically, a vertical marketplace aims to be the best in its domain due to the target audience limitation.
Benefits of vertical marketplaces
Targeting vertical marketplaces is an effective strategy for developing a lucrative business and driving sales.
The vertical marketplace business model has the following advantages:
More personalized experience
It is easier to meet the needs of a limited number of customers than a huge and mixed audience. So, you can provide your target group with a more personalized customer experience.

Possibility to focus on one specific industry
The vertical business model implies your enterprise competes for a specialized market segment. So, you have a chance to be dominating in your niche.

Faster sales
A reduction in competition can lead to quicker sales on the platform.
Still, despite all benefits, the vertical marketing strategy has its drawbacks. The thing is, a marketplace built vertically has no impact on other industries.
Now, let's consider some of the most popular vertical marketplace examples.
Examples of vertical marketplaces
For instance, such a thriving handicraft platform as Etsy is a vertical marketplace.
Etsy is a two-sided e-commerce marketplace that is intended to sell vintage or handmade goods from individuals. Nowadays, this platform has more than 5 million users and over 60 million goods.
Below you can see a diagram that demonstrates the annual revenue of the Etsy e-commerce website.
Source: Statista.com
It is the vertical marketplace model that has brought the Etsy platform such success. Focusing on a particular niche, Etsy became one of the dominating platforms for vintage things and handcrafts.
Uber is also one of the most successful vertical marketplaces. Uber is an international company from San Francisco. It created a mobile app for users to find, call, and pay for private drivers or taxis.
Uber is the first service company to start developing in this niche. And it is a significant advantage over the competitors. Many vertical marketplaces such as Swifto, VetPronto, and others built their model similar to Uber. But they haven't achieved the same popularity.
Another example of a marketplace specialized in a single market sector is an online booking platform developed by Codica. This service marketplace was created to help busy parents search and book activities for their kids.
Using this web solution, parents could easily find activities for their children. They can choose activities according to the interests of their child, family budget, and chosen location.
We did it all to create a personalized, appealing, and easy-to-use platform with a vertical marketing strategy.
Below is a video review from the founder of the PlanMyKids project, David Watkins. Here, he shares his experience of the work with our team.
You may also like: How to Create an Online Service Marketplace: Ultimate Guide
Which marketplace type wins?
Let's summarize what the main differences between vertical and horizontal business models for marketplaces are.
Point №1. Horizontal marketplaces have much more products or services in range than vertical markets.
Point №2. Horizontal marketplaces help companies to market to a wide audience that can be found in multiple industries. To compare, vertical marketplace businesses are focused on a particular category of users that is found in the vertical platform.
Point №3. Online marketplaces with a vertical e-commerce business model offer narrowly specialized products and services. In turn, those with a horizontal model may offer plenty of items and services that are useful to many customers.
So, we have considered two marketplace business models. But the point is which type is better? It is hardly possible to define the best one. Both horizontal and vertical marketplaces are effective when implemented properly.
The most important deal is to adopt your one-stop shop or vertical market to solve customers' problems more efficiently. First of all, you should be user-oriented to succeed in the market.
Read also: How to Build an Online Marketplace: 17 Tips for Aspiring Entrepreneurs
How the Codica team creates profitable marketplaces
Surely, you will agree that the most important rule of digital commerce is to offer users what they need. Bear that in mind when you develop a vertical marketplace focused on a single market sector or a horizontal one intended to sell everything.
If you want to create your online marketplace, choose a reliable technical partner. They should go through all phases of development, from business consulting to project launch.
The Codica team has great experience in marketplace website creation for different industries. We have successfully launched a lot of e-commerce markets from scratch. Furthermore, we have optimized a lot of existing solutions to help clients evolve their businesses.
Based on our expertise, we recommend starting web development with the Project Discovery Session.
Think of creating a marketplace?
Our team will be glad to discuss and implement your idea.
Contact us.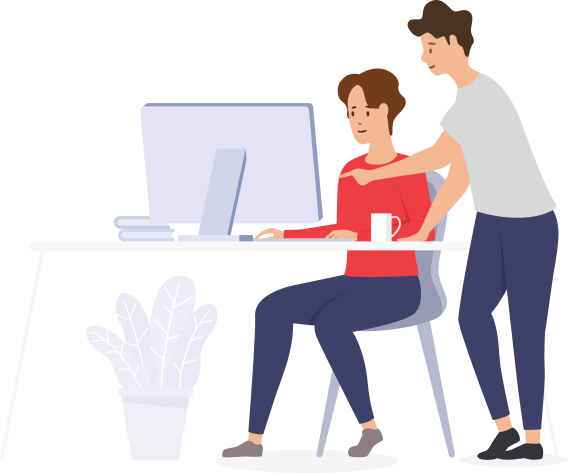 We conduct discovery sessions to define whether the idea of our client meets the audience's needs or not. In general, the main aim of this stage is to collect information about the future project. Based on the outcomes of these sessions, we plan how to build a web product that will overtake the competitors.
Below you can watch a video, where our Sales Manager, Taya, tells more about this development stage.
In these sessions, we also help our clients to define which marketplace model is better to choose in their case. Anyway, we always do our best, regardless of the type of web product.
For instance, recently, we developed a vertical marketplace for marine lovers. It is a popular boat selling website in Australia focused on a specific target audience. Here, vendors and consumers can purchase and trade marine equipment and new or used boats.
When the client turned to us, they had the main idea to refresh the existing boat selling solution. In general, they wanted to grow their e-commerce business in the boat category.
Codica's development team efficiently and quickly built the new website. Also, our experts maintained third-party integrations and adapted the solution for mobile devices.
Here is a short video that shows how this custom vertical marketplace works in real life.
Besides, you can check our portfolio to see more vertical marketplaces created by our team.
Related reading: How Much Does it Cost to Build an Online Marketplace in 2022
It's time to turn your idea into a thriving marketplace business
There is no definite answer to whether a vertical or horizontal marketplace is better for your future project.
The choice between these business models hinges on your requirements for a web solution. It also depends on your awareness of market segments. For instance, if you have enough knowledge of a specific market sector and are sure of the prospectus, create your business vertically.
In case you aim to cover a wider audience and know how to overtake competitors, the horizontal marketplace will be the correct choice. So, both horizontal and vertical models are profitable for specific needs.
If you have an idea about the marketplace creation, contact us. The Codica team is always glad to help you employ the best online marketplace development services according to your needs.