Updated
17 Jun 2022
7 min
Through the efforts of our team, Codica marked its valued presence in the software market and successfully captured a vast percentage of it.
We are happy to invite you to read our company's success story in the words of Dmitry Chekalin, the CEO of Codica.
Why do businesses and startups choose Codica?
Codica is a full-cycle software development consultancy helping clients build excellent web and mobile products and was incorporated in 2015. We specialize in building SaaS, MVP, and online marketplace products from scratch. Also, Codica was named a top PWA app development company.
Today we work with many companies to increase sales through consultation, development, and implementation of cloud solutions for mobile and web applications.
Our team begins working by carefully analyzing business requirements for custom software development services. We suggest possible solutions and efficiently provide guidance to build the best-customized product.
We believe in hovering each project as a potential game-changer. Our team support clients with comprehension, going far beyond the code. - said Dmitry Chekalin.
At Codica, we conduct Project Discovery Sessions to analyze and validate our clients' business ideas. Let's take a look video about the important discovery stage:
Our CEO, Dmitry, beams that we have a pool of talented and skilled software development experts passionate about technology and innovation. Codica`s team possesses a professional approach to developing products through creativity, research, development, deployment, support, testing, and optimization processes.
Dmitry, as a CEO, heads sales and operations at Codica. He added that his role is responsible for strengthening solutions through an innovative approach to developing products with the team and evaluating new technologies, interacting with clients, conducting competitor analysis, ideating the creation, and implementing them. Dmitry sees himself as an operational partner, supports the team, and is interested in exploring new things every day.
Dmitry reveals that his career journey of working as a developer and programmer includes handling numerous projects. His experience in various software development firms working across multiple industries has driven him to start the foundation for a software solution services company.
Dmitry says that initiatives should be research-driven and innovative. Our team worked with agile methodologies, giving customer-centric solutions and constructive collaborations. The organization aimed to create comprehensive software solutions that would serve both clients and end-users.
Dmitry Chekalin mentions that Codica's team consists of in-house developers and holds expertise in creating custom web products such as insurance, finance, e-commerce, recruitment, and others. Our experienced in-house team also specializes in building custom marketplaces and SaaS solutions.Our company consists of specialists of different profiles and levels, but we are all united by core values that make us a Codica`s team.
Codica`s developers have extensive experience providing custom software development services for startups and established businesses. Thus, we know well what challenges you need to address and how to tackle them with technology. - Dmitry Chekalin.
Dmitry confirmed that Codica's design team delivers eye-catching and user-friendly experiences. They produce scalable, extensible, high-quality, and successful web products. Project managers communicate between stakeholders and the company to facilitate delivery.
Hence, having such professionals who strive to automate processes enables clients to make more profitable decisions based on improved analytics and unveil new product or service possibilities. This endows Codica to be among Ukraine's top software development companies in GoodFirms listings.
Codica's tech specialists are industry experts, and they usually have discussions with clients and suggest what is best for them. Likewise, Dmitry emphasizes that Codica company is majorly focused on product delivery and market penetration.
Have an idea for a web product?
Our experts will bring your vision to life with a highly engaging and unique web app.
Сontact us!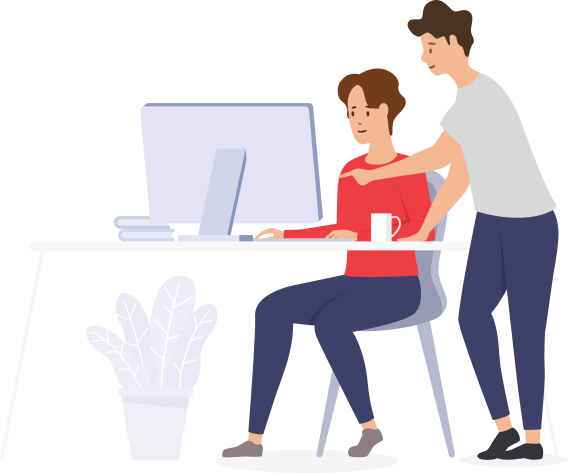 The experienced business analyst in the team assesses custom software solutions to deliver metrics to make it functional. The professionals help clients choose the most suitable way and relevant technologies to accomplish their hardware-plus-software solution.
Further reading: Online B2B Marketplace Development: Step-by-Step Guide
Unique selling propositions (USPs) are important in product development, which help achieve a distinctive position in the market. We do not focus on a single solution, analyze and understand clients' business goals and track the USPs parameters before making the final decision.
The team's approach, mentioned above, has helped Codica gain an advantage over the competition. Also, the team's strength is beyond explanation. They perform their part excellently and combine creativity with discovery, handling the customers' engagements and emotions as the immediate concern.
Therefore, ensuring the solution is executed as planned, blends smoothly with other elements, and does not let you down when needed, cedes Codica burgeons as one of the most prominent cloud services and software development service providers in Kharkiv at GoodFirms.
What industries does Codica work with?
At the end of the interview, Dmitry notes that Codica serves customized solutions for companies involved in e-commerce, automotive, travel, insurance and recruiting. However, Codica also works with many companies from different industries and develops first-class customized solutions.
For example, the creation of the patient referral management software for the dental imaging center.
At Codica, we want to fully understand our clients' business needs, so we deliver the product discovery services. This product discovery phase comprises some sessions where the team emerged with an idea of Leon Zinger, a founder of RefDental, and the customers' problems he wants to tackle.
Next step, we turned to MVP development services. After the first launch and receiving positive feedback from users, our client decided to improve the dental image management system by adding new features and creating a complete product with our team.
Our team constantly provides support to clients upon completing a project. They observe the state of health of all website subsystems and eliminate any issues occurring as soon as possible.
Recommended reading: Minimum Viable Product Design: How to Build a Successful MVP
Also, we develop extra product functionality as per clients' requirements.
Summing up: Codica has high hopes for the future
Codica's development team was based in Kharkiv, Ukraine, until February 24th, 2022. We decided to relocate our employees when russia started a war in Ukraine. For today all Codica team members are safe in other areas of Ukraine or other countries, and are successfully working remotely.
As digital transformations are happening rapidly in the market, we at Codica have high hopes for our company's strong growth and development. Dmitry also added that the technological achievements of the IT sector of the Ukrainian economy helped and still help to get through the difficulties due to russian aggression. We want our services to become a benchmark all over the world and inspire other Ukrainian entrepreneurs to enter the international market.
Thus, through the excerpt from Dmitry Chekalin's interview, you can also read the detailed interview he shared with GoodFirms.
Do you want to work with us? Check our web projects or contact us to discuss your project idea.