Updated
05 May 2022
16 min
With the advent of the Internet, customers started ordering products and services online. That is how online booking systems have gained momentum. The same goes for rental services. If users want to rent a car, they visit car rental websites and book a vehicle there.
Today travelers actively adopt the idea of renting a car for their business and leisure trips. They like the feeling of independence and flexibility that comes with it. Given that, it is not surprising that car reservation systems have become an integral part of the travel industry.
In this article, we will discuss the core aspects of car rental website development. Follow the tips below, and you will build a successful and profitable car rental business.
Overview of the car rental market
What is a car rental website?
The car rental system, as the name suggests, enables individuals to rent cars for a certain time at a specific cost. The duration can last from a couple of hours to several months.
Additionally, travelers can get an insurance policy and car damage services. Other perks can include free WI-FI, safety seats for children, and entertainment devices.
Online car booking websites can be helpful for users in the following cases:
Travelers want to experience a certain level of comfort and mobility while being on a trip.
Users intend to give a particular vehicle a try before purchasing it.
Travelers need a car for a particular period but do not want to buy it.
The current state of the car rental market
This domain was severely affected by the outbreak of Covid-19. The thing is that car reservation systems are heavily dependent on tourism. Therefore, it comes as no surprise that the travel restrictions harmed this market.
Still, the latest industry reports show that the demand for car booking systems remains pretty high. Specifically, Mordor Intelligence predicts that the car rental market will reach $131 billion by 2026. The cost-effectiveness of the car rental reservation process serves as a key reason for such growth.
Latest industry trends
Increased demand for online car reservation systems
The rise of new technologies boosted the market significantly. Their active adoption enables service providers to offer customers better user experience. These enhancements include optimized customer information management and convenient online car booking systems.
It should be noted that these platforms offer users multiple opportunities apart from car rental reservations. For example, they can read information about a preferred car online or e-sign contracts.
The active usage of smartphones is another reason why car rental booking websites became so popular. Today customers heavily rely on their phones when performing daily tasks. For this reason, owners of car rental websites are constantly seeking new ways to enhance user experience and offer the most convenient way of carrying out bookings.
North America is the car rental market leader
In 2019 North America dominated in the car rental industry. There is every indication that the region will maintain its leadership during the next few years.
This trend can be explained by the large number of business trips and international vacations to the countries in this region.
Another reason is the huge demand for rental services along with the presence of the prominent car reservation system providers such as Avis Budget Group.
Key players
Finally, let's talk a bit about the most renowned online rental system providers. The biggest and most well-known companies offering car rental reservation services are:
Sixt;
AutoRentals.com;
Localiza;
Rentalcar.com.
Have an idea of a custom car reservation system?
Our experienced team knows how to bring it to life.
Learn more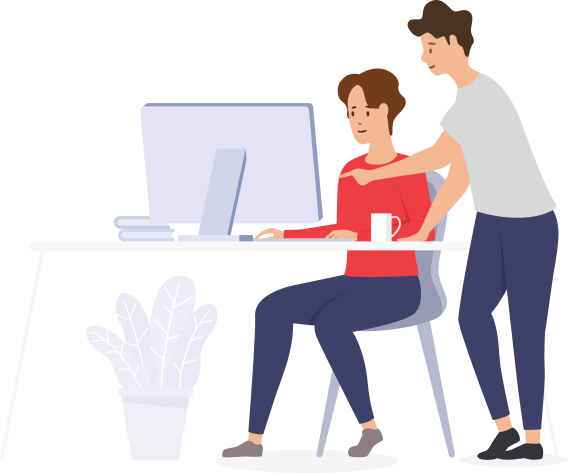 How to create a car rental website
Best practices of car reservation software development
Launching a one-way car booking site is only half the battle. You need to make it authentic and eye-catching to beat the competition and take the dominant position in the market.
Luckily we are here to help. Follow the tips below, and you will create a car rental website that will be popular among users and bring you stable profit.
Upload high-quality vehicle photos to gain more customers
When working on a car rental reservation system, pay extra attention to the vehicle gallery. Remember that the more attractive a car looks, the easier it will be to rent it out. However, make sure that all images are realistic. Otherwise, customers might get disappointed to face a huge difference between a real-life car and a vehicle your online booking system displays. For example, on the car rental website Sixt, you can see a diverse photo gallery of available cars:
Establish credibility
There are several ways of how you can make a rental car website reliable and trustworthy. First, if there is some interesting story behind your car reservation system, you can share it with customers.
It would be a great idea to highlight the key milestones that mark your marketplace's development and growth. Also, testimonials from satisfied customers serve as a proven way to show that your online booking system can be trusted.
Finally, you can provide your car rental website users with the exact figures, be it a number of bookings, users, or reviews. This way, you may impress your potential customers with fantastic results you managed to achieve with your car rental system. Rentalcars.com is a good example of a car booking website that use exact figures to build trust and get more customers:

Specify the services you offer
Make sure that your potential customers understand what kinds of services are available on your car rental website. If you have several offerings, differentiate primary services from secondary ones. Inform customers with a brief description of each proposition.
Give clear instructions
Describe how the car rental reservation system works on your website. Create a step-by-step guide in the form of a scheme. By using specific icons or pictures, you will make your tutorial catching and easily digestible.
Besides, it would be a sound idea to add the FAQ (Frequently Asked Questions) section to your online booking system website. It is a proven way to respond to the needs of your potential customers accordingly.
A car rental website AutoRentals guides, educates, and informs their users with the help of an effective FAQ section:
Research the market to create new opportunities
The majority of car booking websites provide the same range of services. Given that, you will have to work hard to attract potential customers to your online rental system. Conduct market research and come up with additional services travelers can benefit from.
Discover how we have delivered the first online auto marketplace in Africa.
The most popular revenue models
Commission
Travelers pay a certain commission from a rental fee set by the car owner.

Advertising
Allow other businesses to promote their products or services on your car rental website for a certain fee.

Additional services
Offer travelers extra services such as vehicle cleaning, car insurance, or on-road assistance. This way, you will be able to enhance their user experience greatly and increase your profit.

Subscription
You can offer loyal customers different packages and charge them monthly.

Paid listings
Car owners are charged for showing their vehicles on featured listings.
Do you want to build a custom car rental website?
Hire our expert team to quickly bring your idea to life.
Learn more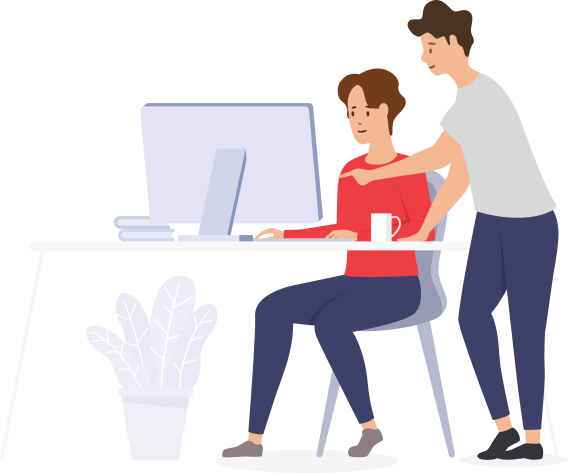 Must-have functionality for a car rental website
Convenient car booking system
This is the first feature you should take care of. Keep the booking form short and simple. Let customers specify only basic information such as the destination of the ride, its duration, time, and date. Make sure that users can cancel their reservation promptly if it is necessary.
When you create a car rental website, do not forget to implement an advanced search system. With its help, customers will be able to find and rent a car based on their specific needs and wants.
Finally, it would be great to allow users to sign in to your car rental website via socials to streamline the check-in process.
Flexible packages and plans
Create separate plans for one-way trips, local and long-distance journeys. This way, tourists will be able to choose the most suitable and convenient option.
Also, you can customize fare plans for the holiday season as a part of a loyalty program. For example, long-distance travelers can benefit from different discounts and coupons. In addition, you can lower fares for premium users around holidays as well.
For example, Economy Car Rentals offers their users three plans: Bronze, Silver, and Gold.
Mobile-first approach
The chances are that a number of website visitors will be using your car rental reservation services via mobile devices. For this reason, your task is to optimize your car rental website for different screen sizes and resolutions.
Alternatively, consider creating a progressive web app. With progressive web app development services, you will provide mobile users with a superb native app experience.
Reviews and ratings
Genuine customer feedback allows you to increase the conversion rate. It is a well-known fact that consumers conduct a lot of research before making a purchase or ordering a service.
Given that, honest reviews from users of your car rental system will help them to choose your website over similar solutions.
Besides, this way, you will prove the credibility of your platform to potential customers.
Fleet management
With this feature, you will always know the current location of a specific car. Consequently, the biggest issue in the car rental domain, specifically car theft, can be prevented.
Apart from that, your car rental reservation system should show users the currency status of the car they would like to rent. They should see whether it is available, rented, or under repair.
Finally, it will be easier to monitor the condition of each vehicle since you will have the records of damages and repairs at hand. Extra data about your fleet includes the total number of cars, their models, insurance expiration dates.
Below you can see the car fleet available on the car rental website Sixt:
Apart from that, consider implementing the following features:
Multiple payment gateways;
Documents scanner;
Convenient reporting system;
Content management system;
Booking management;
Communication channels;
Localization.
Defining the development approach
When it comes to car booking system development, there exist two available options. You can use a ready-made solution or build your car rental website from scratch.
Let's discuss the pros and cons of each approach so you can choose the best option for your business.
Off-the-shelf products
There are plenty of website builders and car reservation software on the web that will allow you to launch a website for car rentals in mere days. Though the coding background is not required, you still need to know how plugins and servers work to use ready-made solutions properly. For this reason, you will need to hire a developer who will set up your system.
It is worth noting that out-of-the-box solutions will cover only very basic business needs. If you want to add some unique functionality, they may not be enough.
Custom car reservation software development
If you choose this approach, you will get a unique product tailored to your specific business requirements. You will benefit from unlimited flexibility and increased security.
Besides, you should not worry about future upgrades and adding new features. With custom software development services, you can easily extend the existing functionality. This way, you have a great chance to overbeat your competitors by offering features that similar solutions lack.
Finally, custom booking system development allows integrating any third-party solution you need.
Find out how we delivered a  fast-loading accommodation rental website for expats.
How much does it cost to build a car rental website?
Actually, the final price varies from project to project. Here we should consider the project complexity, namely the features you want to implement.
Another aspect that directly impacts the cost of building a website for car rentals is the development approach. Ready-made solutions will be less costly as compared to custom reservation software development.
Still, we can try and provide you with a rough estimate. Check the table below to see how the must-have functionality defines the total cost of a car rental website. For this purpose, we used the average hourly rate of Eastern European development providers, which is $50/hour.
How much does it cost to build a car rental website?
Features
Time, hours
Cost, $50/hour
Design
UX Development
56 hours
$2,800
UI Development
64 hours
$3,200
Architecture
Project setup
16 hours
$800
DB structure
32 hours
$1,600
Integrations
Payment (Stripe or PayPal)
64 hours
$3,200
Main functionality
Authorization and Security
72 hours
$3,600
User profiles
42 hours
$2,100
Home page
84 hours
$4,200
Search and filters
124 hours
$6,200
Cars management
124 hours
$6,200
Reviews & Ratings
64 hours
$3,200

Notifications

48 hours
$2,400
Geolocation functionality
48 hours
$2,400
Booking management
64 hours
$3,200
Finance management
64 hours
$3,200
Documents scanner
48 hours
$2,400
User Panel
120 hours
$6,000
Admin panel
124 hours
$6,200
Non development activity
Project management
64 hours
$3,200
Quality assurance
80 hours
$4,000
Code review
48 hours
$2,400
Total
1450 hours
$72,500
So proceeding from an average hourly rate of $50/hour, the approximate cost of a car rental system can be around $72,500, if you turn to a development agency from Eastern Europe.
Please note that only your development partner will be able to provide you with a final quote.
Why choose Codica for car booking system development
Codica has accumulated vast experience in building comprehensive websites for the automotive industry.
Our team is always ready to help customers become disruptors in their industry with powerful and engaging web solutions.
We are always happy to share our successful results with our readers. Today we want to tell you about the project that we have delivered for the automotive industry.
Case study: Multi-vendor online auto marketplace
We were excited to take on such an ambitious project and build the first online auto marketplace in Africa. The customer wanted to create a platform that would allow users to buy and sell transport facilities online. We did our best and delivered a solution, which is fast-loading, simple, and intuitive.
The key project requirements:
Employ minimum viable product development services to help the customer get initial funding.
Create a scalable platform that allows adding new websites.
Provide customers with simple and intuitive UX.
Implement advanced search filters. They will help customers find a vehicle that satisfies their specific requirements.
The solution delivered:
We have built a working MVP of an automotive marketplace that gradually was turned into an extensive platform with 89 local websites. The support of multiple currencies and languages for each website was provided.
Since we initially focused on smartphone users, we adopted the mobile-first approach. Thus, we were able to enhance user experience and, consequently, drive more sales.
Currently, our team continues maintaining and enhancing the platform. New websites are being added per request.
Find a minute to get more information about the multi-vendor marketplace we have delivered.
Want to become a game-changer with a custom car rental website?
Our team will build a car rental platform your users will love.
Talk to an expert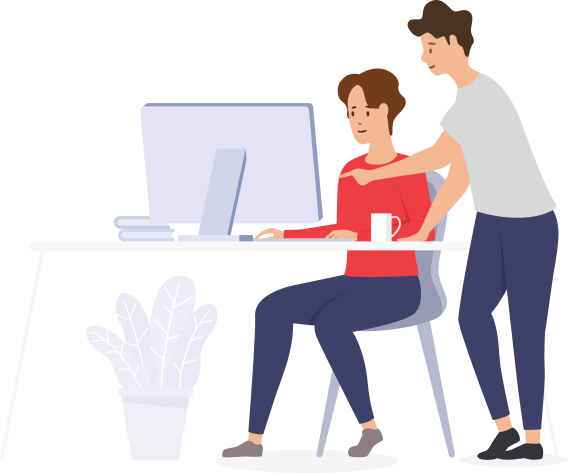 Conclusion
Now you know what aspects you should take into account if you decide to create a car rental website. We believe that the tips provided in this article will help you outsmart your competitors and become a leader in your industry.
If you want to build a car reservation system, but do not know where to start, we are here to help. Contact us and we will help create a car rental website that your users will love.