Published
Nov 17, 2020
Updated
Nov 9, 2021
13 min read
How much will it cost to build a SaaS app? If you decided to follow the latest trends and invest in SaaS development, this question is relevant more than ever.
This blog post is written to help you clear up this matter. Here, we will cover in detail the main factors that define the final cost of building a SaaS product. They include the project scope and timeline, API integration, and the required functionality.
Also, you will learn how the total cost of a completed software-as-a-service product changes depending on the chosen SaaS development service provider.
What should you know about SaaS applications in 2022?
Before we discuss how to calculate the cost to build a SaaS app, let's take a look at the latest software-as-a-service trends. When you know what your potential customers want, you can figure out how to meet their needs with your product much faster.
Latest SaaS development trends
The rise of SaaS tools for remote collaboration
An outbreak of coronavirus at the beginning of 2020 forced companies to switch to remote work. As a result, online collaboration tools have become highly sought-after.
The most popular ones include:
Video conference - Skype, Zoom, Google Hangouts;
Online chats - Slack, Chanty;
Time-tracking tools - Harvest, Everhour;
Cloud storage and file-sharing apps - Dropbox, Google Drive;
Project management and collaboration platforms - Trello, Jira, Asana.
Vertical SaaS
Vertical software-as-a-service products are designed to satisfy business needs within a particular industry. In this regard, they are different from horizontal SaaS apps that are aimed at serving as many domains as possible.
The biggest players in the vertical SaaS market are:
Below you can see the description of Veeva cloud solution for life sciences:
Switching from SaaS to PaaS
Today we witness the high-level competition in the SaaS market. In light of this, organizations think of new ways of retaining customers. For example, they scale their products further and move from SaaS to PaaS model. As a result, SaaS applications get a scalable, fast, and agile alternative.
Box and Salesforce are the SaaS market leaders that have successfully adopted this trend. The migration from SaaS to PaaS allowed them to drive up the demand for their products.
Mobile-first approach
The number of mobile users is constantly growing. Statista predicts that it can reach 7.49 billion in 2025.
This impressive figure makes companies willing to stay ahead of the game adopt their SaaS apps to mobile devices. Dropbox, Skype, Jira, Trello - all these SaaS tools have their mobile versions.
The growing popularity of microSaaS
MicroSaaS is known as a small tool (add-on, extension) designed to enhance the functionality of an existing application. What makes MicroSaaS apps so popular? It enables businesses to gain a competitive advantage and find an unoccupied niche in the saturated market.
The most famous companies that adopted the microSaaS approach are:
Main challenges of SaaS app development
SaaS app development is a complicated process. There are certain pitfalls you may face along the way. These challenges can increase SaaS development costs considerably if you do not know how to address them.
To make things easier for you, we will show how you can avoid the most common mistakes related to SaaS development. Follow these tips, and you will be able to keep the cost to build a saas application down.
Poor execution
If a SaaS project fails, business owners often tend to blame the idea. However, in fact, the idea itself may be brilliant, but its execution is far from perfect. Poor execution can be a reason why the cost to build a SaaS app can skyrocket.
To make sure that you execute your business idea properly, we recommend applying SWOT analysis. In other words, you need to identify strengths, weaknesses, opportunities, and threats of your SaaS project.
This way, you can clarify the objectives of your business venture. Also, you will find out what factors facilitate or impede reaching them.
Lack of trust
Trust or lack of it can determine the fate of your SaaS project. If your customers do not trust your app, they will not use it. It is particularly true for SaaS apps when large volumes of sensitive data are at stake. Hence, SaaS application security should become your top priority.
To protect user data, your SaaS product should offer two-factor authentication and role-based access.
In addition, it would be a sound idea to introduce a strict data deletion policy. Specify how customers' data should be stored and deleted.
Finally, the SaaS app development company you will partner with should provide customers with field-level encryption. It should enable you to choose the fields that should be encrypted, for example, credit card numbers or social security numbers.
Small audience
Earlier, we have mentioned the focus on a specific industry or particular issue as a popular SaaS trend. However, it would be a big mistake to choose a niche that is too small. Thus, you are risking not getting enough customers.
In the future, the limited audience can play dirty on you. The thing is that you will need to update and optimize your SaaS app constantly to stay relevant. And since this is not cheap, in case of a small audience, you will inevitably sustain losses.
What is included in the cost of building a SaaS product?
To understand how the cost to build a SaaS app is calculated, let's discuss the core aspects of SaaS development.
The scope of your SaaS project
To start with, decide what kind of a SaaS product you are going to build. Will you create a tool or a platform? The thing is that these kinds of software-as-a-service systems have a different scope. Consequently, the cost to build a SaaS application will be different as well.
In general, tools have a restricted scope. They are designed to fix one or two issues and are expected to perform only a few functions greatly.
A classic example of SaaS tools is Buffer, which is an instrument for managing social media accounts.
Platforms, in their turn, often comprise several tools. Owing to this structure, their functionality is expanded greatly. Thus, users get access to the features that were unavailable in similar SaaS instruments.
The first platform that comes to our mind is Facebook.
If you are new to cloud business, and you build your first SaaS product, you would better keep it simple. Start with a tool and then scale it by adding new features. In this case, you will not have to worry that the cost to build a SaaS app will be too expensive.
The implemented functionality
SaaS development costs depend on the complexity of your project. The more features your product will have, the higher price you will have to pay. For this reason, choose the required functions wisely.
Draw a clear line between must-have functionality and desirable but not essential features. Thus, you will make sure you will not overpay for unnecessary options.
So what features should your SaaS application have? Basically, the key functionality hinges on the particular issue it is designed to solve.
At the same time, the following features are common for all types of SaaS products:
Role-based access.

It enables admins to set different permissions within a team. For example, they can restrict the level of access to sensitive information for some members.
For example, TalktoTheManager, a customer feedback solution, provides each team member with different access levels depending on their role:
Analytical dashboard.

When companies have access to analytics, they can see which business metrics should be improved. Thus, they will be able to provide better customer services.

Single sign-on.

With this option, customers no longer need to log in to every application they use. They use single credentials for accessing multiple services.

Audit trail.

With this feature, businesses can track the activities of the account users. In such a way, organizations can prevent suspicious activity.

Enhanced security features.

Enhanced security features. They protect sensitive information against the most common security vulnerabilities.
Choosing a development team: freelancers vs software consultancy
When it comes to hiring the right specialists for your SaaS project, if you don't have an in-house development team, there are two available options. You can turn to the team of freelancers or partner with a saas app development company.
Each of these variants has peculiarities that can influence the cost to build a SaaS app. The brief outline of each option below will help you make the right choice.
Hiring freelancers will cost you less than a partnership with software companies. The price gap is explained by the fact that self-employed professionals usually set lower rates.
However, since the quality of the service is not a top priority for freelancers, you are risking getting a low-grade product.
Partnership with a software agency will be more expensive. However, it is worth the effort and cost. First of all, such companies offer full-cycle development services. These are as follows:
Conducting a discovery session;
UX/UI design and prototyping;
Building an MVP and its further scaling;
SaaS product development;
Quality Assurance;
Maintenance and support.
Besides, software agencies cherish their business reputation. It means that you should not worry about the quality of their services.
When it comes to exact rates, everything depends on the location and experience of a software provider. For clarity, below you can see average web developer hourly rates in different geographic regions (US, Western and Eastern Europe) provided by Accelerance.
Average web developer hourly rates
The United States
Western Europe
Eastern Europe
$132-$140 per hour
$61-$80 per hour
$35-$56 per hour
API integration
Like any other app, your SaaS product will have the backend functionality. The question is how it will be implemented. You can either build it from scratch or via API integration.
In terms of the cost to build a SaaS app, the second option is cheaper, while developing a SaaS application from scratch can turn out quite expensive.
If you use API, you can scale your business fast. Besides, it allows you to skip many development steps you would have to follow if you develop the backend of your app from scratch. In today's highly competitive market, you need to think of better use of your budget than reinventing the architecture of existing SaaS apps.
Overhead costs
It would be a great mistake to think that all your expenses will be over after the launch of your SaaS application. There are different overhead costs you need to consider. First off, you need to figure out how to attract users to your application. That means significant spendings on promotional strategies and marketing.
Besides, do not forget about legal costs. They include compliance with federal and local legislation. It is particularly important if you build a SaaS application for such industries as healthcare or finance.
Speaking about the total cost of ownership, we should mention the following expenses:
Licensing;
Subscription;
Updates;
Technical support/training.
All these also add up to the cost of building a SaaS product.
How can Codica help you build a SaaS app?
SaaS product development is one of the focal areas for our company. Since 2015, Codica team has been engaged in building fast-loading, scalable, and secure cloud solutions.
Our in-house expertise allowed us to create successful SaaS products for a number of domains including finance, travel, automotive, and insurance. Our experience allows to reduce the total cost to build a SaaS app, and help you save time and budget.
Do you need a custom software-as-a-service solution? Our professional team will build a SaaS product for you from scratch. It will take into account all your specific business requirements and needs.
Are you worried about how a new solution will work with other programs and tools used within your organization? Our team will make sure that the application delivered is easily integrated with different third-party services.
Digital Village case study
We are happy to share our experience with you and tell you about one of our successful projects. It was a smart collaboration platform that we built for an Australia-based alliance called Digital Village.
The client has reached to us with a request of building a professional network in the field of IT product development. The idea was to build a professional medium where entrepreneurs could find high-skilled developers and web designers for building excellent software products.
The main challenges related to the project included creating a simple and intuitive user interface, offering extended search functionality, and lean project management.
As a result, the client got a user-friendly and intuitive cloud solution with efficient and transparent project management and convenient admin part.
Do you want to build a highly scalable SaaS solution?
Talk to Codica SaaS experts and learn how to quickly bring your idea to reality.
Learn more about SaaS development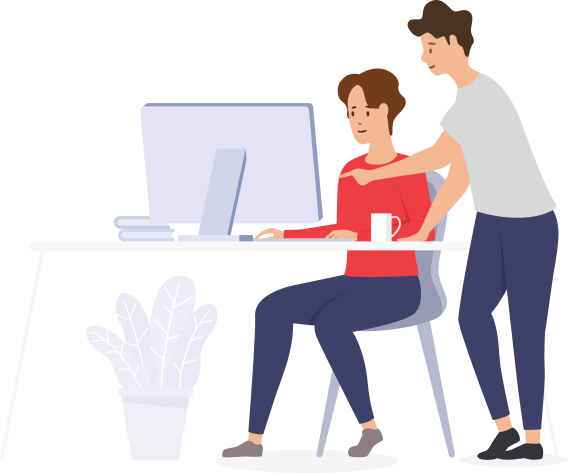 Conclusion
So how much will it cost to build a SaaS app? As you can see, there is no unified answer to this question. Every SaaS project is unique, and so is the cost.
We have covered the main aspects of SaaS development that influence the total price of building a SaaS product. We hope that now you will be able to calculate the SaaS development costs much easier.
If you are looking for a reliable SaaSapp development company that will help you create a secure, scalable, and reliable cloud solution, contact us. We will be happy to take on your project and help your business grow.