Updated
24 Jul 2023
25 min
At every stage of the product creation process, from the formation of an idea ending with the project's moving to developers, UI/UX designers use many design tools. To begin with, design tools are a set of software tools used to create, edit, design, and analyze a design. These tools help designers and other visual professionals create practical work.
You can improve the results of your project if you have a diverse set of instruments, including for designing interfaces, prototyping, animation, and other design tools. The role of design tools is significant because they have excellent features and help optimize the designer's fast and high-quality work.
In this article, we will consider the main UI/UX design tools that can meet your functional and business needs. Our team of expert designers uses these design tools in our projects and advises you to employ them to improve your business efficiency.
Design tools for interface design
In the fast-paced digital era, where first impressions matter more than ever, crafting captivating user interfaces is a vital art form. Within this block, we delve into a vibrant design tool universe that catalyzes creativity, empowering designers to transform their visions into reality.
From the inception of an idea to the final pixel-perfect composition, this block offers a treasure trove of resources, expert tips, and insightful techniques to guide you through the intricate world of interface design. Whether you're a seasoned professional seeking to refine your craft or a passionate novice eager to embark on this captivating journey, this block is your gateway to unleashing the full potential of your designs.
Let's dive into the fascinating realm of design with Figma, Adobe XD, and Sketch.
Figma
To be honest, Figma is one of the most popular tools we use. It took the best of Sketch and added many things that Sketch missed. The best thing about Figma is that it's browser-based, and everything syncs there. In addition to supporting macOS and Windows operating systems, Figma can run right in the browser, allowing access to projects from any computer or platform without needing multiple licenses or installing software.
For example, all changes within a project are synchronized and automatically displayed to all viewers. Another advantage of Figma is the presence of CSS (Cascading Style Sheets), and you don't need to use a third-party tool, such as Zeplin or Inspect from Invision Studio, to transfer the project to developers.
Moreover, the platform includes the ability to draw in high quality to create a product close to the final one, just in one program. Among the useful features: adaptive designs, the layout grids system (help designers position text and images in a way that looks coherent and easy to follow) for ordered elements, the indents of which are saved automatically, without additional manipulations with the composition, and more.
Pricing plans
| | | | |
| --- | --- | --- | --- |
| Plan | Features | Monthly price | Annual price |
| Starter | Up to 3 projects, unlimited cloud storage, Figma Community files access, design sharing | Free | Free |
| Professional | Unlimited projects, version history, design components, team libraries, real-time collaboration, unlimited viewers | $15 | $12 |
| Organization | All professional features, advanced collaboration, management, design system capabilities | $45 | $45 |
Adobe XD
In general, Adobe XD is a great tool when you're working at a fast pace. Adobe XD was introduced as Project Comet in 2015 at the annual Adobe MAX conference. It was a breath of fresh air for those still using Photoshop or Illustrator to try out a new tool and learn new design skills.
Adobe XD is available for both Windows and Mac.
Moreover, Adobe XD empowers designers to transform their creative vision into exceptional user experiences by providing comprehensive tools and features. From seamless design and prototyping to real-time collaboration and user testing, Adobe XD revolutionizes the design process and helps teams deliver innovative, user-centric solutions efficiently.
Adobe XD integrates seamlessly with Illustrator, Photoshop, and other Adobe applications, making accessing real-world images, logos, and further visual details easy. By the way, the connecting link of all these applications is Adobe Creative Cloud. You will also be able to design user interface components like buttons, menus and reuse what you have developed in your layout.
Pricing plans
| | | |
| --- | --- | --- |
| Plan | Features | Price |
| Starter | Limited design and prototype features | Free |
| Single app | Full design and prototype features | $9.99/month |
| Creative Cloud all apps | Access to all Adobe Creative Cloud apps including XD | $52.99/month |
You may also like: Online Marketplace Design: Why UI/UX Matters
Sketch
Another popular tool for creating simple interactive designs is Sketch. The platform's intuitive interface makes it approachable for beginners, and its flexible vector image editing tools ensure hassle-free and fast adjustments. Sketch is excellent for wireframing and makes basic low-detail prototyping easy.
Sketch allows you to create page layouts with various design elements such as buttons, text boxes, symbols, and more. Also, Sketch understands the concept of screen resolution and automatically creates layouts for different devices, such as smartphones, desktops, and tablets.
Moreover, Sketch has an active developer community that makes a variety of plugins to extend the app's capabilities. These plugins allow you to add new features, automate routine tasks, and integrate Sketch with other tools.
Pricing plans
| | | | |
| --- | --- | --- | --- |
| Plan | Features | Price | Billing |
| Standard | Free 30-day trial, access to web and iOS apps | $10/month | Yearly |
| Standard | Free 30-day trial, access to web and iOS apps | $12/month | Monthly |
| Business | Free 30-day trial, ideal for teams of 25 editors or more | $20/month | Yearly |
| Mac-only license | Does not include access to web app, iOS app, or collaboration features | $120/license | One-time purchase |
Design tools for prototyping
UX (user experience) designers create prototypes  -  the first production models that can give an understanding of what still needs to be worked on and how to test the design for the UI (user interface) on sites and applications. Prototypes give much more than statistics. They also allow you to demonstrate interface functionality, interactivity, animations, and general usability.
There are many factors to consider when choosing a prototyping tool. Among the most important:
Ease of learning:

Not all platforms are intuitive to use. Think about how easy it will be to use, even for a beginner.

Cost:

How much will you invest in a new, unknown tool? The price ranges from free to several hundred dollars per year.

File types and source files:

How would you like to export your prototype or demo?

Project goal:

What is your ultimate goal for the project? Do you want to provide the client with a product close to full-fledged? Preparing a working version for colleagues with annotations? Showing off an animated interactive design concept for the whole team? Testing a design for a user? Different platforms are designed to suit various purposes.
And now, let's take a closer look at vivid examples of web design tools for prototyping.
ProtoPie
In fact, ProtoPie is a high-quality browser service that allows UX/UI designers to create functional prototypes without special knowledge. It is especially popular with students due to its smooth learning curve.
Functionality is implemented by dragging blocks: with ProtoPie, designers can plan, build, and test high-level prototypes. The service supports simultaneous collaboration and contains a large number of valuable tools.
Embracing a user-centric approach, ProtoPie merges simplicity with sophistication, offering a seamless experience for novices and experts. Its innovative drag-and-drop functionality allows users to effortlessly build intricate interactions, simulate realistic touch gestures, and showcase the flow and functionality of their designs with remarkable precision.
Whether you're designing for mobile apps, smart devices, or the next frontier of technological advancements, ProtoPie is your ultimate companion on the quest for design excellence.
Pricing plans
Plan
Features
Price (billed monthly)
Free
High-fidelity prototyping features
2 prototypes, saved in сloud
2 interaction recordings
Shareable links
Free
Pro
Unlimited prototypes and handoff
Cross-device prototyping
Arduino and native integrations
Password-protected links
Team libraries
Google fonts (coming soon)
$67 per editor/month
Enterprise
Custom (hardware) integrations
Single sign-on (SSO)
Private server
Expiring links
Custom fonts (coming soon)
User testing (closed beta)
Custom
Search for cutting-edge UI/UX design services?
Let's transform your user experience together.
Contact us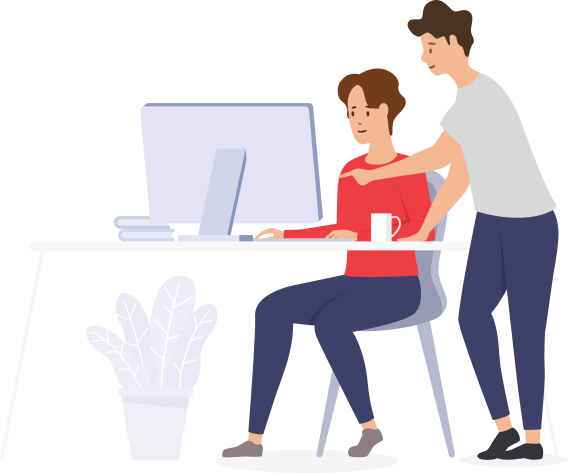 Balsamiq
Once you have a sketch of the future design, you can start creating a wireframe. This will allow you to see the basic structure of your product. Wireframes are like blueprints and enable designers to focus on the information architecture of a product and its visual hierarchy.
Some sketch digitally, while others prefer to use pen and paper or a whiteboard. Balsamiq, a low-detail UI mockup tool, offers the best solution. A simple interface without unnecessary bells and whistles creates the feeling of working on a laptop or using a whiteboard. This makes it possible to focus on the product's structure and quickly visualize new ideas.
One of the standout features of Balsamiq is its hand-drawn style. The tool embraces a rough and sketchy aesthetic, giving your designs a unique and informal feel. This intentional simplicity helps focus the attention on the core ideas and functionality, fostering collaboration and sparking creativity.
Whether you're a designer, developer, or product manager, Balsamiq offers a user-friendly experience enabling you to sketch out your concepts and iterate on them quickly. Its drag-and-drop functionality allows you to effortlessly arrange elements and build interactive prototypes, helping you visualize your vision and gather valuable stakeholder feedback.
Balsamiq works in the browser, on macOS, and Windows.
Pricing plans
Plan
Features
Price (per month)
Price (per year)
2 projects
Perfect for up to 2 projects at a time
Includes auto-hibernation (an automatic transition process to deep sleep mode and subsequent restoration of the previous state of operation)
$9
$90
20 projects
Suitable for most companies and teams
$49
$490
200 projects
Ideal for bigger teams with more than 20 projects
Includes single sign-on
$199
$1,990
Design tools for animation
These tools are an all-encompassing suite that empowers creative professionals with the ability to bring their visions to life through stunning animations. With an array of intuitive and powerful features, this block provides a seamless and efficient workflow for designing and crafting animations that mesmerize and captivate audiences.
Many animation tools provide rigging features that enable animators to create skeletons or joint systems for character animation. These tools allow designers to create complex character movements and control the deformations of characters during animation.
Moreover, animation software may support both 2D and 3D animation techniques. So, 2D animation tools focus on manipulating flat images, while 3D animation tools provide the ability to create and manage objects in a three-dimensional space.
Design tools for animation often include various visual effects and filters that can be applied to animations, such as particle effects, lighting effects, color grading, and stylization filters. These effects can enhance the visual appeal and add depth to the animation.
Let's move directly to the analysis of the online design tools for animation.
Rive
In short, Rive is one of the most popular tools for creating animations and interactive UI elements. The program creates high-quality animations for mobile applications, websites, games, and other projects. Rive offers tools for creating vector graphics and animation in real-time.
The platform allows designers and developers to create and edit graphic elements/animations without using complex programs and special professional tools. It features a simple and intuitive interface allowing you to create and modify components quickly.
Rive allows creating animations and exporting them in entirely different, most convenient formats, such as JSON, Lottie, SVG, and others. It allows designers and developers to create animations that can be easily embedded into various applications and websites.
Moreover, Rive has an extensive library of ready-made elements and animations that can become the main components in the development of your animation. With this element, there is no need to create the entire animation from scratch.
In addition, Rive integrates with tools such as Figma, Sketch, Adobe Illustrator, and others, allowing you to import graphic elements and export finished animations to these tools.
Pricing plans
Plan
Features
Price (per month)
Free
3 files
Google Fonts (coming soon)
30-day revision history
10 MB/imported asset
$0
Studio
Unlimited files
Custom fonts (coming soon)
Unlimited revision history
100 MB/imported asset
Team collaboration
Recover deleted files
$14
Custom
Early access to features (like GameKit and the Rive Renderer)
Dedicated Slack
Custom terms and billing
Premium support
Onboarding and training
Ongoing best practices and reviews
Custom
Jitter
So, Jitter is an online motion design tool. In short, Jitter is like Figma but for motion design. Its simple interface is great for beginners and those who want to create movement in the frame without having unique skills and without using professional programs. The program is developed based on ready-made dynamic templates that you can easily modify, edit and replace.
By the way, there is an opportunity to move the design from Figma to Jitter.
Whether you're on a paid or free plan, Jitter offers a vast library of motion design templates. These templates follow all the new fashion trends and are modern and stylish. They are also updated regularly. There are templates for social networks, websites, and applications. A variety of tweets, reposts, text message threads, patterns, typography, geometric background designs and tons of stylized buttons to add to your commercials or YouTube videos.
Pricing plans
Plan
Features
Price
Free
Unlimited files and teams
Export video, GIF, Lottie
720p, 30fps
Import from Figma
$0
Pro
Everything in Free
Remove watermark
HD exports (4K, 120fps)
Transparent exports
Priority support
$18 per month
Team
(Beta)
Everything in Pro
Collaborative workspace
Real-time collaboration
Admin tools
Centralized billing
$22 per user per month
Design tools for no code solutions
It is crucial to understand that UI/UX design tools for no-code solutions are innovative instruments that empower individuals with little to no programming experience to create fully functional applications, websites, and digital experiences effortlessly. These tools are designed to eliminate the traditional coding barriers, allowing users to design and develop applications visually through intuitive interfaces, drag-and-drop functionality, and pre-built components.
With design tools for no-code solutions, individuals can bring their ideas to life without the need for extensive coding knowledge or the assistance of professional developers. These web design tools provide a wide range of features and capabilities, enabling users to design user interfaces, define data models, implement business logic, and integrate with external services, all within a streamlined and user-friendly environment.
Below are examples of design tools for no code.
Framer
To begin with, Framer (formerly known as Framer X) is a high-fidelity template and layout tool. The program requires the user to have basic knowledge of CSS (Cascading Style Sheets) and HTML (The HyperText Markup Language) to work with interactive elements and animations.
Using the service, you can develop a framework and visual design of a web page. The presence of essential tools for user testing makes Framer a useful universal tool: the prototype it created is as close as possible to the final product.
With its powerful features and intuitive interface, Framer enables you to design incredible interactive experiences that seamlessly blend aesthetics and functionality. Using Framer, you can effortlessly translate your ideas into interactive prototypes, collaborate seamlessly with your team, and impress stakeholders with your designs.
The application works in the browser and on macOS.
Pricing plans
Plan
Features
Price per month
Billing
Free
For hobby projects
Design editor
Framer banner
$0
Yearly
Mini
For landing pages
Home + 404 page
Custom domain
1,000 visitors/month
$5
Yearly
Basic
For personal sites
Unlimited pages
Password protect
1 CMS collection
10 page search limit
10,000 visitors/month
$15
Yearly
Pro
For bigger sites
Analytics
Staging
Redirects
10 CMS collections
25 page search limit
100,000 visitors/month
$25
Yearly
Webflow
First, Webflow is one of the most popular universal web design tools that allows users to visually design, create and launch responsive websites. Webflow provides a powerful solution for most professional web design and development needs.
Features like Webflow Designer, CMS, and eCommerce make it easy for users to create fully functional, effective websites - without having to learn code or contract with developers.
The platform has drawbacks, including a less-than-intuitive animation interface and limited e-commerce functionality. But even so, it is one of the top design web tools on the market that deserves your attention.
Pricing plans
| | | | | | |
| --- | --- | --- | --- | --- | --- |
| Plan | Price | Billed yearly | Best for | CMS items | Monthly form submissions |
| Starter | Free | No | Learning how to use Webflow | 50 | 50 (lifetime) |
| Basic | $14/month | Yes | Launching a simple site | 0 | 500 |
| CMS | $23/month | Yes | Blog or content-driven site | 2,000 | 1,000 |
| Business | $39/month | Yes | High-traffic marketing site | 10,000 | 2,500 |
| Enterprise | Custom | Yes | Enterprise-level security and scalability | 10,000+ | Custom |
Read also: Top UI/UX Trends to Follow in 2023
ReadyMag
In fact, ReadyMag is the best platform for building websites without coding skills. Create presentations, portfolio sites, business cards, long reads, landing pages, information pages, and educational projects.
ReadyMag is currently the only visual web editor that gives complete design freedom while displaying perfectly in web format. In essence, you do everything as you are used to doing in a graphic editor, only it automatically turns into a ready-made website.
Getting used to ReadyMag can be complicated - a lot of unusual functionality. But after learning its basics and getting used to the interface and design logic, you will no longer want to create web design in any other way. You can easily create responsive sites and control each screen of breakpoints. You can design animations, upload your fonts, and connect a domain. Also, it is nice to know that the website creation platform has SEO optimization.
Pricing plans
Plan
Best features
Price
Billed yearly
Free
1 published website
Free
No
Studio
Unlimited published websites
5 websites with custom domains
5 collaborators
Website transfer
$36/month
$432/year
Business
Unlimited published websites
10 websites with custom domains
10 collaborators
Website transfer
Code export
iFrame embed
Priority support
$58.5/month
$702/year
Design tools for interactive communication
With design tools for a visual platform, artists, designers, and creators can unleash their imagination, collaborate effortlessly, and craft extraordinary visual experiences. These instruments redefine the art of visual storytelling, enabling users to push the boundaries of creativity and bring their visions to life with unprecedented ease and precision.
Let's move on to a more detailed analysis of UI/UX design tools for a visual platform.
Miro Teams Workspace
In short, Miro Teams Workspace is a comprehensive remote collaboration tool designed to help teams stay on top of everything, even remotely. With a wide range of features, teams can easily create visual effects, share files and collaborate on projects in a secure and simplified environment.
Also, it is necessary to understand that Miro Teams Workspace allows teams to collaborate in real time, regardless of location or time zone. It has a powerful search engine to help you quickly find documents and resources and a drag-and-drop interface allowing users to add resources to their projects quickly. Miro also has an extensive library of templates, images, and icons for customizing projects.
Pricing plans
Plan
Features
Pricing
Free
Unlimited team members
Single workspace with 3 editable boards
Library of 1000+ Miro and community-made templates
Always free
Starter
Single workspace with unlimited boards
1-click collaborator access on public boards
Board version history
$8 per member/month billed annually or $10 billed monthly
Business
Unlimited private and secure workspaces
Advanced diagramming shapes
Suite of tools for meetings
$16 per member/month billed annually or $20 billed monthly
Enterprise
Automate license management
Enhanced security and compliance
Centralized account management
Custom
FigJam
It's an interactive whiteboard for designers to discuss ideas and brainstorm with extended teams. In general, FigJam is designed to identify user problems, find inspiration and explore ideas.
Many features built into FigJam make it an excellent place for early design thinking. Teams can use stickers, emoticons, and drawing tools to brainstorm. In a single-player game, systems thinkers can use shapes, pre-drawn lines, and connectors to shape user flows and build new processes.
Drawing diagrams in FigJam is easy with shapes, pre-drawn lines, and connectors. And with the help of stamps and cursors, emotions and reactions become simple and exciting.
FigJam is also designed to be a one-stop shop for convenient interactions. Built-in audio features make it easy for teams to communicate without picking up the phone or starting a video call. And unlike alternative programs, FigJam works seamlessly with Figma so teams can keep their entire project - from initial concept to final prototype - in one place.
Pricing plans
Plan
Features
Pricing
Starter
Up to 3 Figma files and 3 FigJam files
Free
FigJam
Professional
All Starter features
Professional features
$3/editor/month (billed annually) or $5/editor/month (billed monthly)
FigJam
Organization
All FigJam Professional features
Organization-level capabilities
$5/editor/month (billed annually)
Codica experience in delivering UI/UX design services
At Codica, we embrace the fusion of creativity and technology, combining aesthetic excellence with intuitive user interactions. Through meticulous research and a user-centered approach, our UI/UX designers bring forth innovative solutions that elevate your digital products to new heights.
From wireframing and prototyping to comprehensive user testing, we leave no stone unturned in ensuring that every aspect of your interface is optimized for maximum usability and engagement. Our dedication to delivering unparalleled quality extends beyond the initial design phase as we collaborate closely with our development team to guarantee a seamless transition from design concepts to fully functional applications.
Whether you're looking to revamp an existing interface or create an entirely new digital experience, Codica's UI/UX design and development services empower you to captivate your audience, foster brand loyalty, and achieve your business goals.
Regarding examples, our design team devoted a lot of work to the SaaS platform for bakery business, CakerHQ, which we created from scratch. So, Codica's designers created an appealing bakery website design, making it user-friendly, which impacts users' involvement.
Moreover, we used neat and high-quality photos of cakes that create a feeling of a cozy bakery. Also, our designers developed the UX and UI bakery website design using the latest design practices. As a result, the SaaS platform for bakery businesses is stunning and engaging. So, it drives traffic and sales.
Our designers also chose a warm and eye-catching color palette to display the feeling of bakery and specialties like home-baked cream cakes or gourmet confectionery. In addition, we selected clear and neat fonts to guarantee an engaging and comfortable reading experience for website users.
This video shows you how this solution looks in real life.
Also, you can see examples of our project designs in our portfolio or on Behance.
Conclusion
Thanks to the steady progress of technology, we have various tools that make the design process more accessible and attractive. These fantastic tools empower designers to create impressive and innovative solutions.
Whether you're a professional designer or just starting in the field, you should check out these exciting tools for software design. They will help you efficiently organize your workflow, speed development, and create unique designs.
From mockup and prototyping to color management and typography, online design tools go beyond the standard feature set to help designers realize their creative visions. Their possibilities are limitless, and they are constantly evolving, adapting to the needs of modern design.
With a reliable design tool, you can quickly implement the most daring business ideas, and clients will appreciate your work. And if you are looking for a professional UI/UX design company, do not hesitate to contact us. Our professionals are eager to help you with your project.