Updated
22 Jul 2022
9 min
Choosing the best project management tools can seem like an overwhelming task. There are thousands of web products on the market, each with its own capabilities and unique features. However, not all project management organization tools are created equal, and some may fit your business better than others, depending on the kind of projects you're dealing with.
If you don't take the time to properly compare the tools you have on hand against your company's strengths and weaknesses, you could end up with something that does more harm than good or even cripples your operation altogether. In fact, a report by Project Management Institute showed that 12% of organizations have wasted their resources due to ineffective use of project management software.
Source: pmi.org
So how to pick the best software? Here are 7 steps to choosing the best project management tools for your business—no matter what industry you're in or what your main goals are.
Step 1. Collect information about all available options
To find the best project management tool for your business, you'll need first to collect information about all of the available options. The best way to do this is by searching online and reading reviews from other businesses. Once you have a list of potential options or the best online project management tools for 2022, you can begin evaluating them based on a few criteria.
The first thing you should consider is the features offered by the tool. Verify that it has all the functions you need to manage your project effectively. Next, look at the price. Can you afford the tool? And finally, consider the user interface. Is it easy to use? Will you be able to discover how to use it quickly?
Once you've considered all these factors, you should be able to choose the best tool for your project management needs.
At Codica, we follow the agile web development methodology and use relevant management tools. They are Jira, Trello, Slack, and others. Using these tools, we successfully organize the working process and make the web development processes go smoothly.
Read about our effective project management tool here: Work hour tracker
For example, below, you can see a short review of our client for the web product we delivered. The founder of the project, Lien Zinger, is an owner of a dental imaging center in Israel. The management system in this center was not digitalized. So, our client contacted us to move his center to modern referrals management.
In the video, Leon shares his positive experience of working with our team and talks about the results we achieved.
Recommended reading: Agile vs Waterfall Methodology: What is the Best for Your Project
Step 2. Define the scope of work
When selecting the best project management app, it's important to consider the scope of your business and what features will be most beneficial.
For example, if you're a small business with limited resources, you may want a tool that's easy to use and doesn't require a lot of training. If you're working on a large project with multiple stakeholders, such as developing an online B2B marketplace, you'll need a tool that can accommodate more complex requirements.
The best way to determine which tool is right for your business is to evaluate your needs and then find a tool that meets or exceeds those requirements. There are many various project management tools available, so take the time to research your options and choose one that fits your particular needs.
Further reading: Benefits of Custom Software Development for Small Business
Step 3. Set roles
By setting roles, you can better determine which tool will fit your needs. You should ask yourself: which user type are you? Are you a goal-oriented or a task-oriented person?
Task-oriented people like to break projects down into smaller tasks and then work on them one at a time.
Goal-oriented people, on the other hand, like to see the big picture and have an idea of what the end goal is before starting a project. They usually prefer tools that are less complicated and allow them to track their progress easily.
Once you've determined what type of user you are, you need to decide what type of business you are.
Step 4. Identify customer needs
Identifying your customers' needs is one of the most important factors to consider when finding the best process management software for your business. This can be done by assessing your current tool and determining what features are most important to your customers. You can also sit down with your team and map out all the tasks that need to be completed to reach your goal.
Codica's specialists recommend conducting Project Discovery Sessions at the beginning of web development. During this time, we thoroughly analyze the client's request regarding the future software product and define the project aim. Furthermore, we conduct a market survey, analyzing competitors in the selected domain.
Below is a brief video where our Sales Manager, Taya, talks about Project Discovery sessions and how they work.
Once you have a good understanding of what needs to be done, you can begin researching different project management tools and comparing their features. Try to find an app that offers a free trial so you can test it out before making a final decision.
Further reading: What is Project Discovery Phase in Custom Software Development
Step 5. Analyze tool costs
After identifying the features that are important to you and your team, you can begin to compare the costs of various tools. Some tools may be more expensive but offer more features, while others may be less expensive but have fewer features.
It's also necessary to take into account the ongoing costs associated with using a particular tool. For example, some tools require a monthly subscription fee, while others may charge per user or per project. Lastly, you should factor in any additional expenses, such as training or support costs.
Want to create a successful web product?
Our experts are always here to help you implement your idea.
Contact us.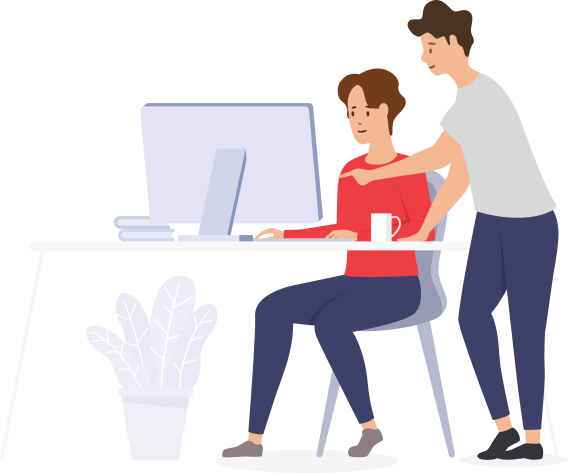 Step 6. Clarify legal issues
When it comes to selecting the best project management tool for your business, there are some legal issues you need to take into account. The first is what type of data your tool will be collecting. Make sure you're aware of the laws in your area regulating the collection and storage of personal data.
Another thing to consider is whether your tool will be subject to any export restrictions. If you plan on using a project management tool that's based outside of the United States (the US accounts for 29.2% of the market share as per ReportLinker), make sure you're aware of any restrictions that may apply.
Ultimately, check the terms and conditions of any project management tool before signing up. This will help you understand the obligations and rights of both you and the tool provider.
You may also like: Working Remotely: Key Online Collaboration Tools for Great Results
Step 7. Evaluate vendor sales strategies
Sales strategies vary among project management tool vendors. Some focus on price, others on features, and still others on customer service. It's important to evaluate each vendor's strategy and determine which best suits your business needs.
Price is always a consideration when picking a project management tool. However, it shouldn't be the only factor.
Many lower-priced tools lack features that are important to your business or have a short shelf life. As you evaluate the price, also consider the tool's long-term value.
Features are another key consideration when choosing a project management tool. Make sure the tool has all the functions you need to manage your projects (like creating a video-streaming website) effectively. Also, consider whether the tool will continue to serve your needs as your business evolves.
Lastly, customer service should be factored in when selecting a project management tool. How responsive is the vendor to questions? How rapidly do they resolve issues? Do they offer training and support? These are all important considerations when choosing your software.
Recommended reading: 6 Tips for Choosing the Right Web Development Firm
Boost your business with the best project management tool
There are many project management tools available on the market. In fact, a study by Mordor Intelligence revealed that the project management software market is expected to gain $9.81 billion by 2026.
With this, it can be challenging to determine which one is the best for your business. By doing your research, asking the right questions, and following this guide on how to evaluate project management software, you should be able to find the tool that will help you boost your business.
If you are looking for a credible web development firm to implement your business idea into life, contact us. You can also check our portfolio to ensure our expertise.