Updated
19 Jul 2022
7 min
Recently, GoodFirms named the Codica team one of the most successful premium software solutions providers. Over the years, Codica has developed and delivered truly profitable web projects for clients around the globe.
Let's read our company's overview in the words of Dmitry Chekalin, the CEO of Codica.
Fundamentals of the dynamic development of Codica
Codica is a power-packed software development consultancy helping clients build outstanding web products from scratch. The company was founded in 2015 in Kharkiv, Ukraine.
The Codica professionals are passionate about technology and innovation and enjoy creating reliable, robust, and visually attractive web apps using Ruby on Rails, Angular, React, and Vue.js.
We offer custom online marketplaces and SaaS products, from MVP services to full-featured product development.
The organization's approach believes that every project has specific values and a need for comprehension to understand its purpose. At Codica, our team follows such a pattern to provide ultimate success. We support our clients comprehensively and go the extra mile with an unconventional style.
The Codica experts possess cutting-edge knowledge, a great attitude, and professional skills, with years of experience working with mainstream technology stacks and software products.
The company's dedicated software engineers drive the development process and provide the answer to clients' needs during the whole project.
Our team has delivered 45+ outstanding custom software development projects and occupied 55+ expert team members, helping client startups to raise 56+ million in funding, including solid businesses from various industries. It is an impressive achievement to note.
Codica's clientele includes Western Europe, the USA, Israel, and Australia.
Further reading: How We Delivered MVP for PlanMyKids - Kids Activities Marketplace
Codica works on three primary principles:
Provide effective and transparent communication,
Create great code quality,
Finish a project on time.
The Codica team believes that following these principles is the fundamental key to project success.
Our company has a broader engagement with its clients. At the start of web development, we conduct Product Discovery session to find out client needs. In the short video below, our sales manager, Taya, tells why the discovery stage is so crucial for product development.
Recommended reading: Website UX Discovery Process: Roles, Tools and Main Steps in Web Design
Also, we conduct daily meetings to communicate the progress and coordinate with the following efforts in successful sprint delivery.
To make the process more effective, the team works with short sprints. At the end of each sprint, we study overview results and identify actions for the necessary improvements. This way, the professionals can keep a track record of the development process and support updates to clients simultaneously.
The company's product managers continually bridge the gap between the development team and the clients, assisting in getting the desired results.
The whole team keeps transparent communication while developing the process, utilizing best industry practices, and adopting innovative approaches. We use Trello, Jira, Slack, Axure, Marvel, Github, and Gitlab.
Bring the vision to life with a positively engaging and distinctive web application that users love the most. It is Codica's primary mission.
The Codica company creates cloud-based solutions for various categories:
Customer relationship management (CRM) systems,
Enterprise resource planning (ERP) systems,
Content management systems (CMS),
Inventory management,
E-commerce,
Payroll processing,
Human resources management (HRM) systems,
Storage apps,
Accounting apps,
Productivity apps.
You may also like: 15 Top SaaS Startups for Your Inspiration in 2022
The Codica expert team holds extensive experience providing custom software development services for startups and established businesses. The company helps by consulting on every stage of the project's process and following steps to build a successful SaaS app.
Research and discovery;
Product UI and UX design services;
Product MVP Development;
Optimization and QA;
Deploy, monitor and support.
The above steps help achieve business goals and objectives efficiently and become an effective project cycle. Moreover, our team creates custom web products for particular domains, letting the company expand the in-house expertise we share with our clients.
Do you have a great idea for a software product?
Our team will eagerly help bring it to life.
Contact us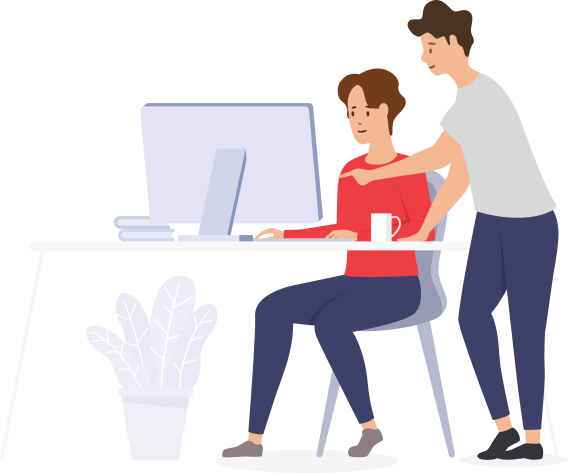 For example, recently, we delivered a custom web app development for Impact. The idea behind the project was to create a mobile and user-friendly fitness app connecting personal trainers and their clients. The need for such a web solution appeared due to the COVID-19 pandemic when people had to stay home and wanted to continue training.
In general, the client wanted us to develop a reliable, robust, and fast-loading app. You can find out more about the Impact solution in this short video.
Our experts worked thoroughly to implement all client's requirements. We improved the web solution based on early user feedback. By the way, we collected the feedback thanks to the minimum viable product development.
As a result, our client obtained a stable, lightweight, and high-speed fitness app developed from scratch. Below you can see a review of our work from the founder of the Impact project.
Сodica has earned recognition in the software market due to its professionalism
Codica caters its services to e-commerce, automotive, insurance, travel, and recruiting-based companies. Nonetheless, the company also works with multiple companies from diverse industries and develops top-notch customized solutions.
GoodFirms evaluated Codica and concluded that with reliable solutions and services, the firm secured a position as a top software development company in Kharkiv at GoodFirms.
GoodFirms is a B2B organization that connects IT service seekers with service provider firms. The platform helps the service solicitors collaborate with the most appropriate partner through extensive research on IT companies.
Further, the company's skilled researchers and reviewers work effortlessly to seek customer satisfaction, market penetration, broad experience in the market, and the quality of deliverables.
GoodFirms reviewed all the registered companies based on the three fundamental parameters: Quality, Reliability, and Ability.
Recommended reading: How We Delivered Boat Selling Website for Tradeaboat
Wrapping-up: Codica's team looks ahead
Codica's web development team was based in Kharkiv, Ukraine, until February 24th, 2022. Then, we relocated our employees when russia began a war in Ukraine. As of the present moment, all Codica team members are safe. They are in other areas of Ukraine or abroad and efficiently work remotely.
By the way, Dmitry confirmed that the technological advances in the IT sector of the Ukrainian economy assisted and still assist in going through the problems due to russia aggression.
The Codica team has high expectations for our firm's further development and growth. We aim our services to become a global standard and create more employment, thereby supporting our country's economy.
Here, you can read the thorough interview from Dmitry Chekalin he shared with GoodFirms.
If you are looking for a reliable web development partner, check our portfolio, and contact us. We will always be glad to discuss your idea and help implement it.