Updated
13 Jul 2021
20 min
Most people plan a journey by seeking advice from the same source — the Internet. As ending the pandemic is becoming more solvable, many of us think about where to travel next.
Ironically, we tend to get easily overwhelmed by the sheer amount of tasks. What place is ok for a night stay? Which is the best camera backpack? Where to refuel?
So today, we will figure out how a travel website works. We will also share tips on how to make your own travel website genuinely shine.
Travel industry overview
There are many destinations to look forward to when the Covid-19 threat eventually fades into the background. Below we share the latest trends you need to know to build a travel website.
Covid-19 restrictions loosen
Forbes says the situation looks a lot more promising from when much of the travels were put on pause. Here are quick facts:
Many Schengen area states reopen for tourism;
People are likely to go abroad if getting vaccinated;
Air traffic increased by 16% in flights taking off in late May;
Booking momentum saw a big increase for the first time since March 2020.
Many Caribbean countries are open to U.S. citizens, pending negative PRL tests.
Also, having a vaccine pass would eliminate the need for quarantine, thus boosting the travel industry.
Source: TripAdvisor
Once-in-a-lifetime trips
A sense of a major accomplishment drives many travelers, as reported by ABTA. In other words, people love to cross off something on their bucket list. Especially when journeys seem a means to cope with quarantine fatigue.
Workcation
Booking.com predicts a wave of "workcation." It comes as no surprise considering how many of us are involved in jobs associated with PC usage. Such a tendency motivates individuals to book out a couple of days or a week to work remotely.
The most bang for your buck
The economy will affect travels abroad since many have lost income due to a pandemic. Addressing the recovery phase, the Guardian says that the UK business trippers will cut their future flights.
Self-drive mode
With Covid-19 measures causing people to travel within native countries, a self-drive mode is rocketing. Thus, for example, thanks to the U.S. citizens rapidly booking summer getaways, RVshare's business experiences a 114% increase.
Travel website types explained
Defining what a travel website is can be a tough one. Turns out, there's a myriad of sites claiming to be "for tourism."
A memorable journey loves preparation. Surely you want to make the best out of many activities out there. So, before setting off, you find suitable tickets, a place to stay, maybe buy certain equipment and more.
Thus, a travel website is the one that helps us avoid journey-related hassles. What are types of travel websites and what do you need to know to start one? Read on to find out.
Tour operator
Normally, there are a few types of tour operators out there.
Inbound tour operators sell all arrangements to travelers. Such a type of operator brings their clients to a destination both individually and in groups.
Sense of Africa is a nice example. This agency provides private, self-drive, FIT, and group journeys in several African countries.
Secondly, we have outbound tour operators. Those companies sell packages designed for traveling abroad from their country.
Domestic tour operators, on the contrary, provide travel tours within a person's native country.
And finally, receptive tour operators (RTOs) act as product suppliers to other operators. RTOs also spread awareness around the possibilities travel agencies have to offer.
Personal journey matchmaker
It's an intermediary between the travel industry and the customer. Since almost everyone jumps online, travelers can search and book what they need with no travel agents involved.
Take Classic Journeys, for instance. This travel website helps you find a trip based on location, tour style, and departure date. Those picking a particular tour and independents making their own itineraries are equally vital to this type of site:
Travel accessories supplier
Everybody needs to know what will come in handy during a trip. More importantly, where to get those stuff. How to create a travel website having all of them? Take a look at GoTravel, a site specializing in multiple travel accessories at once:
Below you find essentials with examples that make journeys less troubling:
Packing (hiking backpacks, carry-on luggage, suitcases, backpacks for camera lenses);
E-devices (action cameras, power banks, location trackers);
Safety gear (money belts, padlocks, flashlights);
Hygiene items (hand sanitizers, mosquito repellents, masks to reduce the risk of catching viruses);
Comfort accessories (headphone jack splitter, thermoses, blankets, travel pillows).
Besides, all things have a lifespan meaning customers could use some help with maintenance or upgrades.
Hotel booking websites
Build a travel site helping users to find accommodation rooms smoothly and fast. For example, Expedia, Travelocity, and Orbitz find the best deals via filters, narrowing your search results. Their prices are identical since Expedia Inc. runs all three sites.
In some cases, however, deals from the hotel's original page might not appear on third-party websites. When picking a hotel to stay in, the user normally goes for price comparison from several sources.
If you can't find a single description of a hotel room, you question why. Instead of making guests feel like entering a haunted house, hotel guides provide them with all details: facilities, house rules, whether a location is temporarily closed, if mask-wearing is required, etc.
Take a look at the Accommodation Search Website case study that Codica Team delivered for a Client from Australia.
Hotel alternatives
Players like Booking and Expedia take up almost the entire hotel market. So it is a bit problematic to survive alongside those giants using old methods.
How to build a travel website that is alternative to hotels? High demand and low supply help you acquire the right type of customer as always. And with a rollout of platforms similar to Airbnb, it became clearer than ever.
For example, a summerhouse turned out to be a good choice for those spending their vacation with close friends, family, or both. The same applies to the family-operated guesthouses. Plus, they offer a homely atmosphere apart from cheaper service.
Once you pick a lovely "house by the sea," one more thing is yet to know: how do you get there?
As an example, take a look at this rental website concept created by Codica's design team.
Transportation explained
Here we find the right way to reach a destination point. A journey includes checking flight or bus tickets, train schedule, renting cars. Self-drive tours are extremely popular these days.
Overall, a lot of people need help with difficulties such as:
How to overcome airport-related obstacles;
Where to find low gas prices;
Which is the best car rental company nearby;
What vehicle is good for a specific location, etc.
RVshare, for example, is an "Airbnb of trailers" which has become very popular amid the Covid-19 pandemic.
Travel Blog
Telling stories is what we frequently do. Mostly via social media. So why not benefit from it within your own travel website?
There are dozens of topics people find worth reading before visiting new places as:
Like-A-Local Guides;
Top Underrated Beachsides;
Best Sunrise View Spots;
Best Places to Exchange Currency;
City's Loveliest Boutiques.
Allow users to share their notes and feedback. Ensure that they won't miss out on any of the opportunities a certain place has to offer. For example, Dorsia is an app about great city spots that are below most people's radar:
Source: Dribbble
How to build a travel website?
Travel goals and target audience
Entering the travel market, avoid becoming an "all-in-one" expert. First, let's find out what goals travelers can pursue. Would-be travelers' roadmap tends to be driven by the following factors:
Geography;
Budget;
Dates & duration of the trip;
We've decided to point them out since there's a clear causal link to the concerns of each traveler:
Flight attributes;
Where to stay;
Vehicles & rental cars.
You'll be more effective when you narrow in on a defined audience. How to make a travel website attractive to a particular set of people? We have rounded up traveler profiles that instantly come to mind:
Business tripper;
Family vacationer;
Friends' getaways;
Winter ski enthusiast;
Beachgoer.
Take people's lifestyles into account when determining a marketing strategy. Now, let's move on to revenue models commonly used on travel websites.
Platform monetization
The revenue model is tightly connected to the goals you have. Here, we've decided to discuss the most common tips on how to profit from a travel website.
Commission
When it comes to booking, use commission fees just like brick-and-mortar travel agencies. For example, on Booking.com, the commission depends on how highly your hotel is ranked.

Listings
Charge business for higher listings' visibility in searches. Also, you can offer so-called premium listings so a user will be on top of the search results. TripAdvisor, for instance, provides these tools once you claim your business page.

Transactions
Build a travel website for selling tourist equipment and related stuff directly to the customers. GoTravel which we have mentioned earlier does exactly the same.

Advertising
Diversify revenue by running social media campaigns, operators' ads, and email marketing for travel agencies.
Functionality a travel website needs
As we have pointed out earlier, the travel industry covers many types of sites. Therefore, the required functionality will vary depending on your business goals. In this paragraph we want to outline the main features any travel website couldn't manage without.
Registration
Apart from the fill-all-fields process, let everybody register using Google or Facebook sign-ins.
If your site is review-based, ask newly registered businesses to provide short details on their type. Whether it is a restaurant, theme park, beach area, observation deck, shopping mall. The list goes on.
Search and filters
Allow people to find places by ratings, location, type of business, or commonly searched features as:
Available rooms;
Friendly-budget;
Free Wifi;
Free cancelation;
Parking space;
Wheelchair accessibility;
Breakfast included;
Room service.
Save users' time greatly with a predictive search — a dropdown of autosuggestions that pops up once you start typing.
Reservation system
You will need a booking system that manages dates, room types, tour packages, and more. Also, create blocked-out slots for unavailable options.
A calendar built into a travel website is more user-friendly than the need to jump between pages. Let users see the upcoming months' options so they can compare tour prices. By making multiple choices visible, you provide the "best value for money" principle.
Here's an example of a convenient search on a travel website. It's a concept design created by Codica Team.
Payment gateways
Regardless of what you are selling – gear, supplies, flight tickets, souvenirs, or experiences – take care of payment gateways. For example, you can use popular ones like PayPal, Stripe, Braintree or Dwolla. Also, multi-currency acceptance makes your site much more user-friendly.
Please note that some payment solutions can be unavailable in certain countries.
Support service
Let users contact a help center by clicking the question icon or using another web element:
We would recommend you to make it accessible from any page. It's for you to decide whether it will be in the dropdown menu or not. Many websites also have chat support.
Notifications
Notify registered users when booking is confirmed or canceled via email. Same thing goes for purchasing equipment and submitting any sorts of requests.
There's more you can do with creating a progressive web app (PWA). With PWA development services, keep travelers updated on places (e.g., museums, galleries, theme parks) worth visiting. Make push notifications shown on a mobile device triggered by real-time geodata.
Reviews
Just those travel websites that provide useful information stay afloat. So unbiased advice from real individuals goes a long way.
Allow travelers to share feedback or small tips within your platform. Content coming from people or entities clearly affiliated with a business should be removed. Also, consider adding several editorial features to reviewing system:
Headline & subheadline;
Font styles: bold, italic, ;
A YouTube, Vimeo, or another video link preview of user's journey;
Caption for attached photos.
Maps
A user will need functionality for accurate mapping of their walking and drive tours. Allow your website visitors to find relevant places by selecting distance range or entering a location.
Provide a fast preview with name, activities available, prices, and several photos of the traveler's destination.
Mobile version
How to make a travel website feel like a native mobile app? Build a PWA. Simple as that.
Apart from push notifications, mobile-first approach guarantees you several other benefits:
Fast-loading pages;
Higher placement in Google search;
Pre-caching that enables offline mode;
Cross-browser compatibility.
Do you need a travel mobile app on a budget?
Save costs and time with a cross-platform progressive web app.
Learn more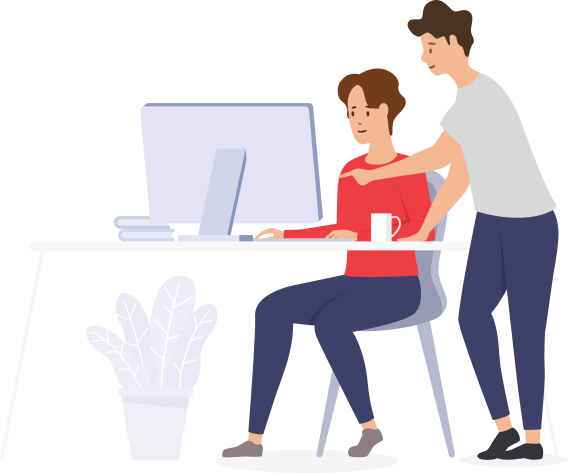 Travel website design tips
It's hard to find a template or a one-size-fits-all approach to make your own travel website. Select design elements appealing to a specific set of people instead. Once again, don't try to cater to everyone.
Homepage search widget
Don't overload the homepage. Your site visitors are not going to solve puzzles. Especially when almost half of today's search queries fall on compact mobile devices.
Help users find what they need in a matter of seconds. Give them instant access to the search bar with minimum filtering. Here's an example of a slick UI/UX design followed by Kiwi:
Image that message
Travelers expect to see real and high-quality photos. So keep your site imagery "clean," avoiding pre-made effects.
A picture, in your case, should be worth a thousand words. Make it obvious. Give travelers a real depiction of their destination.
Airbnb's pages show how big an impact of photo strategy is:
Details out in the open
Let's briefly discuss how to create a travel website that is easy to navigate.
Leave several click-to-action accessible from any page. Show tours availability. Flag whether a hotel offers free cancellations. Display the information on mask requirements, additional pandemic-related measures, and more.
Here's one of many examples of how to manage a tour booking page:
Additionally, include your contact details or "Ask a Question" button in a highly visible area. Also, your email should be hyperlinked to launch instantly.
Convenience in use
Many people tend to use only a few functions — especially those who favor small screen devices. If your site overdoses on dropdown menus, visitors may leave it in favor of a simpler one. So point out widely-used content instead.
A person may want to search for a hotel room and book the most suitable option. Therefore, most required functionality should be in the navigation bar. For additional information that does not fit into it, use the dropdown menu.
Speaking of booking, there's a common mistake you can see all over the Internet. Some developers avoid displaying more than one calendar month on the same page. Let's say you'd like to check in on Wednesday 2 September:
The left calendar forces you to scroll through to the next month. The other one on the right has no such problem. It comes surprisingly handy when you'd like to see trip duration as a continuous line.
Choose a travel website development approach
When deciding on whether to make your own travel website, consider two aspects that influence the development cost:
The approach: out-of-box vs. custom development.
The functionality you select.
Let's look closely at the core benefits of both using a ready-made solution, and building a custom website with a software development company.
Out-of-the-box solution
Ready-made software allows you to start a platform in no time. This way, you reduce many costs, if compared to a travel website development from scratch. There's no need to maintain the platform and deal with security issues, either.
There are plenty of SaaS solutions providing subscriptions adjustable to the company's growing needs. For example, SiteMinder offers ready-to-install software designed to run a hotel website:
However, as we said, you will not find any one-size-fits-all web elements out there. It is a turning point since travel website design plays a major role.
Custom travel website
On the contrary, you can make your own travel website 100% reflect your voice or brand identity. So what may be started as a vision of pulling up various ideas will end up as a unique product.
Partnership with a dev team guarantees vast experience and profound knowledge of the latest programming trends. And make no mistake, your project will be complete with the right tech stack, considering all the requirements.
How to build a travel website with up-to-date technologies? At Codica, we favor the best programming solutions like Ruby and Ruby on Rails. We also firmly believe, first things first, you should get the minimum valuable product (MVP). Let us explain importance of using MVP development services:
Fast rollout
Collect first feedback and make subtotals for your project's course correction. After doing so, you extend starting features and try the rest.

Attraction from investors
MVP helps to demonstrate to investors the seriousness of your intent.

Website promotion
Get everybody to know about your startup by increasing traffic from the outset.
Take a look at the projects that our team successfully delivered for clients from around the world.
How can Codica help with building a travel website?
Since 2015, Codica team has been delivering high-quality web products for multiple industries. Our solutions are designed to bring a great amount of traffic, conversions, and sales. And it's all thanks to our Agile mindset and a full-cycle development team presented by:
UX/UI designers;
Project managers;
Software developers;
DevOps engineers;
QA engineers.
First, we build clickable prototypes for the future MVP based on your goals and audience. It guarantees a predefined time frame and budget.
Then our software engineers approach MVP development. Sticking with the latest programming trends, we provide you with a maintainable and highly secure solution.
Once the end product is rolled out, Codica's experts will be analyzing its status regularly. If there is any issue, we will fix it shortly.
Case study: Travel management platform
We couldn't resist the chance to show you a travel website we created for one of our customers. This project is a management platform for those looking for more than a typical "bucket list" destination.
This is an online travel marketplace for IExpedition, an Australia-based travel agency providing Arctic and Antarctic journeys.
The customer wanted us to create a convenient booking website. We built a marketplace that brings a mix of polar expeditions from a huge amount of vessel options ranging in size, and across 1,000 departures.
With IExpedition, you manage your chosen trip to the polar region. There are options for both shoestring-budget and five-star travel styles. Functionality and content include a cruise booking system and the essential checklist for travel preparation.
Do you need to build a custom travel website?
We know how to deliver your solution on time and on budget.
Talk to an expert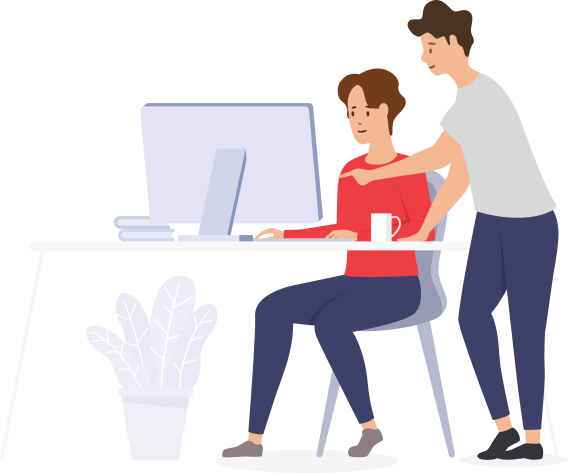 Summary
Seeing new places, getting to know other cultures, or simply running from everyday life — nothing compares with that. Is there anything nowadays, apart from a few clicks, that stands in between you and your dream trip?
Over the past years, travel websites skyrocketed as many tourists look for unique and more exciting journeys. There are a bunch of features that could make your website special. Importantly, users should easily be able to witness them. Hiring a development agency filled with experts is the most efficient way to achieve it.
A quick glance back proves Codica's ability to create custom software that meets the highest web standards. If you have the idea of building a travel website and need a reliable team to help you, don't hesitate to contact us.