Updated
03 Aug 2022
24 min
Due to the COVID-19 pandemic, many people have lost jobs and were compelled to discover alternative work options. So, people started using job search websites actively to look for employment possibilities. And these sites are really powerful tools.
Indeed is the most visited platform among other job-related online marketplaces. In this article, you will find out what makes Indeed so famous and unique. Besides, we will discuss the challenges startuppers may face, what functionality the job platform should have, and more.
On the whole, you will know how to create a job search website like Indeed and possibly replicate its success.
What is a job search website?
Long story short, it is a platform where employers list their job offers and search for relevant candidates. On the flip side, applicants post their resumes and look for the desired vacancies. Also, the job website stands for a worldwide search engine. It aggregates job postings from many other employment services and places them on the platform.
In order to get a better understanding, let's briefly cover the advantages of such a website for workers and employers:
It is highly convenient for employers as they do not need to sort out tons of resumes by hand. Also, there is an ability to set different filters for every job opportunity published so that it becomes more convenient to manage the CVs sent.
For example, most well-known job websites such as Glassdoor or Ladders and provide employers with ATS. It is an applicant tracking system. It functions as the main filter. It automatically removes all unsuitable resumes, considering keywords and the overall format of an applicant's CV. It allows companies to avoid sorting out tons of irrelevant resumes. Thus, businesses save time and make the acquiring process more efficient.
Companies take advantage of paid and free boards. Thus, they advertise their vacancies and target applicants with certain skills and experiences in a particular job sphere.
It allows job seekers to see the company profile, read reviews and view ratings from other applicants.
Considering the market volume of job websites, it is really huge. Apart from Indeed, there are employment-related giants such as Glassdoor, Monster, JobisJob, Simply Hired, ZipRecruiter, Lensa, CareerBuilder and Jooble.
However, according to Statista, Indeed is one of the most visited job search websites globally. Below you can see the number of its visits in recent years.
Source: Statista.com
Notably, Indeed was included in the Fast Company 2022 list of the World's Most Innovative Companies. This list presents enterprises that are making a significant impact on their own businesses and society.
What makes Indeed so prosperous and unique?
As was stated by Davide Novelli, Director of International Online Operations, there are three main keys to the Indeed job platform's success:
Building up local market expertise
It means that a job board company hires only those professionals who know the specific features of every regional market.

Delivering relevant results with contextual translation
The platform provides three-stage contextual translation to cover all the cultural and local needs of the users.

Designing the job search experience for every location
Applicants have the ability to search for any position and location from all over the world. For example, if you are now in the US, you can easily look for the desired job position in Germany. The search system is not location-based, which greatly boosts the job seekers' user experience.
Have an idea of a web solution?
Our team is here to help you to start your business.
Talk to an expert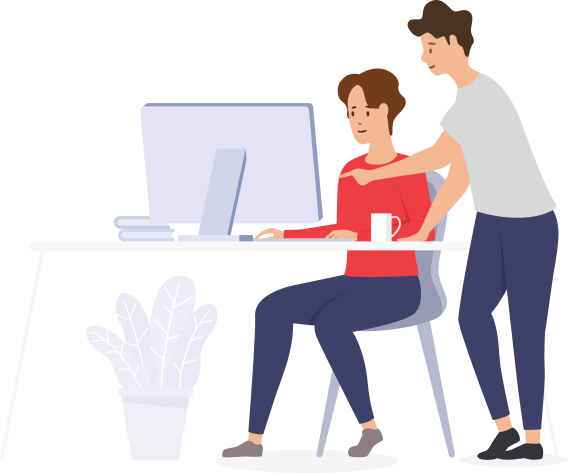 Main challenges in creating a job search website
Once you decide to build a job search platform, you need to understand the main challenges that may appear. You may face them before or after you start an online job business. Understanding these issues will help you escape them.
Candidate mismatch
It means that an applicant may look like a good match for a company. But then they appears overqualified or does not have the required set of professional abilities. On the other hand, a job vacancy may also appear irrelevant to a candidate even after passing an interview.
Primarily, the problem is caused by algorithms that match results based on SEO (search engine optimization). For example, these algorithms can be outdated. If a candidate does not use a proper or enough number of the "right keywords," then a mismatch issue may appear.
One of the good solutions for the mismatch challenge is to use artificial intelligence technologies. For example, such a giant as IBM implements AI-based software that picks candidates' resumes.
The operational principle is pretty simple and powerful. The algorithm monitors both applicants' CVs and their social network profiles to collect more data about a candidate. Afterward, the program matches the skills of an applicant to provide the most relevant job vacancy.
However, implementing AI-based software is a complex and quite costly process. In many cases, startuppers can do without this or use alternative solutions.
Reliability of job postings
Many applicants that use employment platforms complain about outdated postings. Some job search websites do not regularly update the employer/employee base. It leads to outdated job offers or already hired candidates.
Irrelevant posts appear when website moderation does not work on a sufficient level. To solve this problem, we recommend that you think about the way you can track whether the postings' are high-quality and up-to-date. The nice idea is to automate the monitoring process. So that the program controls the job post date, its status, and the user/company that published the vacancy.
Another good solution is to implement posting fees on the platform. No more employers will be interested in keeping the job post outdated or irrelevant.
User data vulnerability
In terms of virtual communication, it is very hard to prove the accuracy of the data provided. Both job seekers and employers cannot fully trust the information until the personal interview.
By the way, this fact leads to a large number of swindlers emerging daily to collect personal data or deceive users. Job website visitors often suffer from spammers who capture their emails or send tons of messages to their mobile phones. So, the platform owner should think about securing their users' data. Enhanced security will improve the credibility of the job website.
For sure, there are such American laws as HIPAA (in the medical sphere), or CCPA (in California), and others that partly protect personal information.
However, there is no legal rule in the United States that fully defends private data as it does GDPR. It is the General Data Protection Regulation in the European Union. For this reason, take into account the following methods to enhance your job search platform security:
Don't display users' contact information. You can implement an intraplatform chat to give users an opportunity to communicate.

Prevent information copying. Integrate anti-scrappers that will not allow other job search engines to copy data from your job search website.

Notify users about all rules and policies. Ask both employers and job seekers to carefully read the policy documents and confirm they have reviewed the material.
Aspects to consider before starting a job search website
Now, let's take a look at the primary pre-development stage aspects that you need to contemplate.
Pick your niche
Indeed, Glassdoor and Monster are job board juggernauts that have captured the market. Their approach is "everything for everyone". They aggregate tons of information every second from all over the world. So, it will become really difficult to compete with them at the very beginning.
Under these conditions, it is a nice idea to start with a certain market niche, ideally unique, which is not captured yet. Concentrate your website on a particular professional sphere.
For instance, you can initially build a job search platform for creative experts. They are designers, editors, writers, and painters. 99designs is a great example of the platform for hiring professional designers.
Also, you can create a job platform for vehicle drivers or personal finance specialists.
Furthermore, you can narrow your focus according to the certain location. In Australia one of the local job search platforms is Ethical Jobs. It is intended for Australians.
So, you have got the first users onboard and seen that your product is useful and valuable for the community. In such a case, you can expand the platform by adding new professional spheres.
You may also like: How to Create a Job Board Website Like Glassdoor: A Full Guide to Follow
Choose the monetization model
Most of the well-known job search websites are profit platforms. They make money by implementing different fees. Let's take a look at the 10 most common revenue sources that will help you earn money.
Listing fee
You charge employers for listing their offers for a particular period of time. For example, Dice takes $495 per single job post for 30 days.
CV access fee
You provide employers with an ability to view job seekers' resumes or get access to a database of applicants for a fee. It is an extremely profitable model when you have a large number of job seekers on the platform.
Subscription fee
When employers pay a monthly subscription fee, you give them an opportunity to post an unlimited number of job vacancies during the month.
Premium subscription fee
This monetization model means you provide platform users with a certain set of free and paid functionality. No-cost features fully cover the basic needs of both website sides. If the users want to get more, they can purchase premium and receive some advanced functionality.
For example, Monster gives a premium option for $649/month. It allows you to view 250 CVs and post 5 job vacancies simultaneously with an unlimited number of applicants.
Further reading: 8 Top Payment Gateways for Online Marketplaces
Beneficial features to your Indeed-like job website
You have chosen the desired niche and picked the most relevant revenue models. Now it is time to define the most important platform features that will allow both employers and job seekers to reach their goals. We will divide the functionality into three parts for your convenience.
For employers
Personal profile


This feature empowers companies to tell about their business and specify main activity spheres. It also enables publishing statistics and job seekers' reviews. A personal profile shows the advantages and goals of the companies in the short- and long run. It also inserts links to the job search websites and social media.
For instance, here is the Amazon profile on Indeed. It gives users a complete understanding of the company within multiple aspects.
Job listings


Employers post their vacancies to hire specialists. This feature allows for specifying all the details about the job position. These are requirements, responsibilities, working conditions, and extra offerings from a company.
Employee search


Companies can use a filtering system that greatly specifies the result employers want to achieve. Job title, state, city, distance, education level, professional skills, experience, and additional faculties.
For job seekers
Worker's profile
In order to create an account on the job platform, candidates need to enter an email address, password, location, and build/upload their resume. This way, applicants will be available to send their CVs or attach them to the cover letter. By the way, job candidates can see their work application statuses in their Indeed Account. So they can identify whether a potential employer has viewed a request.

Vacancy search
This feature allows using different search filters to specify the job request more accurately. For example, you can choose the salary level, company size, remote/in-office cooperation, etc.

Salary comparison
Candidates can check the level of the rates for the entered position within a country, state, city, or different companies. Here you can see the salary distribution for a Software Engineer job position within the biggest corporations.
Employer's profile
Here, candidates have an opportunity to view the company's information. They get a list of all job opportunities and check photos. Most importantly, they read the reviews of an employer from current job seekers and applicants.

Apply for a job
It is the final decision stage when an applicant sends a cover letter and attaches a built/uploaded resume to it.
Additional features
Do you want to make your job search marketplace even more powerful, outstanding, and valuable to the users? To achieve this, you can implement the following additional functionality.
Salary calculator
This feature allows candidates to calculate their approximate salary value. This calculator considers the professional skills, years of experience, and current wages. The algorithm takes into account all the values entered. Thus, it estimates the compensation within the current market situation. Notably, this calculator determines the candidate's gross pay. It means the salary amount before an employer deducts taxes.

CV builder
It is a perfect option for both beginners who fill in their resumes for the first time and skilled specialists who want to save time. It offers you different templates to pick from. In the selected template, you should enter the required information to form a professional CV.
Add to wishlist/hide a job posting
In case a candidate likes a position but is not ready to apply for it, they can add it to the wishlist (bookmark) for the future. At the same time, if an employee does not want to see a vacancy, they can hide such a job posting.

Different levels of CV privacy (public, limited, private)
Some applicants do not want employers to view their CVs. For this reason, you can implement different levels of resume privacy like public, limited, and private.
Read also: How to Create an Online Service Marketplace: Ultimate Guide
How to create an online job marketplace like Indeed: 3 solutions
Now, let's take a look at the 3 main ways that will allow you to build a job search platform.
Solution #1. Ready-made software
Such software vendors like SmartJobBoard, Madgex, Recooty, Monster TMS offer cloud job board solutions with one click. You do not need to stew about hosting and upgrades. They are included. It is worth noting several advantages and disadvantages to this option.
Benefits
No specific knowledge and skills required. You can think away coding, quality assurance, hosting, upgrade, and other technical side aspects of the development.

Relatively affordable price. For sure, this solution is not cheap, but the final quote is lower than for custom software development.

Maintenance and support. You don't need to think about bugs, crashes, and performance falls. These aspects are taken under control by the software provider
Drawbacks
Zero customization. You have no ability to build a custom template or implement your own features. Everything you can do is use corporate colors and logos.

Limited control. The service provider only gives you the platform to use it. It means you have no control rights, and you do not own it.
In a few words, this option is a nice idea when you want to start a job platform in a matter of minutes. Don't you need a unique and complex job board solution? Then it is a good choice for you.
Solution #2. Content management systems
Another way for job board platform development is to use CMS like Joomla, Drupal, WordPress. Specifically, they provide themes and plugins that give you the ability to create a job website similar to Indeed.
Benefits
Freedom of actions. Within the chosen template, you are able to customize most of the job platform elements. Also, you can find a large number of themes and plugins for your job platform, both free and paid.

The development is cheap. That is, to create a site you do not need to pay a lot of money to the developers.

You can build a web product fast. It will take several hours or days to create a site on a CMS, depending on the complexity of the solution.
Drawbacks
Technical knowledge. Initially, there will be no problem starting a job platform without any programming skills. Going forward, if some crashes or bugs emerge, you will need to use your technical skills to solve the problems.

Low compatibility. If you develop a job website on Joomla, then there is no opportunity to add some themes or plugins from other systems.

Lack of support and control. By choosing a CMS for web development, you're responsible for the functionality and maintenance of your web solution. Also, you should monitor potential security matters on your own.
This option is perfect in case you need to launch fast and verify your idea through minimal investments. If you have already built a job platform using CMS, you will just need to build in some themes or plugins.
Solution #3. Custom software development
You can hire a software consultancy or a team of custom software developers to build an online job search website. Let's take a look at the main advantages of this solution.
Benefits
High scalability. In case you need to start fast, build an MVP (minimum viable product) product first. It allows you to verify your business idea through minimal investments. After that, you can improve your job search solution based on users' feedback.

Customized UX/UI. It is a perfect option to stand out from your market rivals. You can create a unique user experience that greatly simplifies the way job seekers will apply for a vacancy.
You may also like: Online Marketplace Design
Drawbacks
Quite time-consuming development. This solution option requires more time for development than the previous two ways.

Relevant pricing. Custom development is more expensive than web creation with the help of CMS or ready-made software with one click.
Custom software development service is a perfect option in the long run. High scalability and unique design allow you to grow your job platform continually. You can add new features and provide your target audience with the best user experience. If you want to integrate or build in some plugins and systems, you will not face any problems with compatibility.
At Codica, we help our clients to build profitable custom web products. For example, one of our successfully delivered projects is a job search website.
The Codica team worked thoroughly to develop a stable, personalized and appealing web product. This app helps its target audience working from home to find workplaces. Thanks to the PWA (progressive web app) development, we made the solution effective for both iOS and Android devices.
The result of our custom development can be seen in the video below.
Related reading: PWA vs Native Apps: Advantages and Disadvantages, Features Comparison
How much does it cost to create a job board website similar to Indeed?
Basically, there are several factors that influence the total cost of your job board custom development.
The first one is the development approach. You may use ready-made software that will be cheaper. Alternatively, you can opt for custom software development. This approach will be more expensive. Still, you will get the solution tailored to your specific business requirements.
Another factor that determines the cost of building a job website similar to Indeed is the functionality you want to implement. Finally, the hourly rate of your web development partner will greatly influence the cost of your future job search website.
To make things easier for you, the table below shows the approximate costs of creating a job search website with basic features.
How much does it cost to build a website like Craigslist
Features
Time, hours
Cost, $50/hour
Design
UX Development
64 hours
$3,200
UI Development
96 hours
$4,800
Architecture
Project setup
16 hours
$800
DB structure
32 hours
$1,600
Integrations
Payment (Stripe or PayPal)
64 hours
$3,200
Main functionality
Authorization and Security
72 hours
$3,600
User Profiles
42 hours
$2,100
Home page
84 hours
$4,200
Notifications
64 hours
$3,200
Search and filters
96 hours
$4,800
Company reviews
44 hours
$2,200
Messenger
32 hours
$1,600
Company page
96 hours
$4,800
Job listings
48 hours
$2,400
Wishlist
32 hours
$1,600
Job posting
48 hours
$2,400
CV builder
96 hours
$4,800
Salary calculator
64 hours
$3,200
Employers panel
82 hours
$4,100
Applicants panel
84 hours
$4,200
Admin panel
96 hours
$4,800
Non development activity
Project management
64 hours
$3,200
Quality assurance
64 hours
$3,200
Code review
48 hours
$2,400
Total
1528 hours
$76,400
To answer the question of how much does it cost to build an Indeed-like job website, the price is $76,400. This is an approximate budget you will need to create a similar job platform. This price is actual if you collaborate with a development company located in Eastern Europe, for example, Ukraine.
Of course, the final estimate will depend on your business requirements and priorities. Also, the price will vary according to the hourly rate of your development team. If you prefer to work with a team from the US or Western Europe, the custom development costs to create a job search website will be different.
Recommended reading: MVP Development Cost: 5 Main Aspects for Aspiring Entrepreneurs
How Codica can help you build a job search website similar to Indeed
At Codica, we have been delivering complex custom service marketplace websites for many years. We focus on building optimized and engaging platforms that bring a lot of traffic, improve conversion rates and boost sales. Also, our expert teams take into account the end-users needs to create a web solution that your customers will enjoy using.
With a deep analysis of your potential clients and their demands, we deliver intuitive UX/UI design services. It positively affects the overall impressions of users and makes them stay on your job platform.
To better understand how we build marketplaces at Codica, let's take a look at our project development lifecycle.
1. Research & discovery (R&D)
At this stage, we define your business goals and potential customers to create the best ways of targeting them.
Below you can see a video where our Sales Manager, Taya, describes this stage in more detail.
2. Product Design (UX and UI)
We built a prototype and a user interface for your platform considering the product goals and end-users demands. It allows us to create an intuitive user journey and build a custom web solution that your customers will enjoy.
3. Product (MVP) development
This way, you will get a reliable, scalable, and easy-to-maintain marketplace. Moreover, you get an opportunity to add new functionality to your job platform when needed.
Watch this video below to explore more about a minimum viable product and how it can benefit you.
4. Optimization and QA
With our QA services, we test each web solution we create and optimize the code to ensure high quality and stable performance of all the custom apps we deliver.
5. Deploy, monitoring, and support
Once your marketplace is created and launched, we monitor the platform and immediately solve any issues that may emerge. In case you don't have an in-house development team, Codica will help you to build a thriving job search website similar to Indeed and support it further.
Want to create a clone of Indeed?
Our specialists are glad to implement your idea into life.
Contact us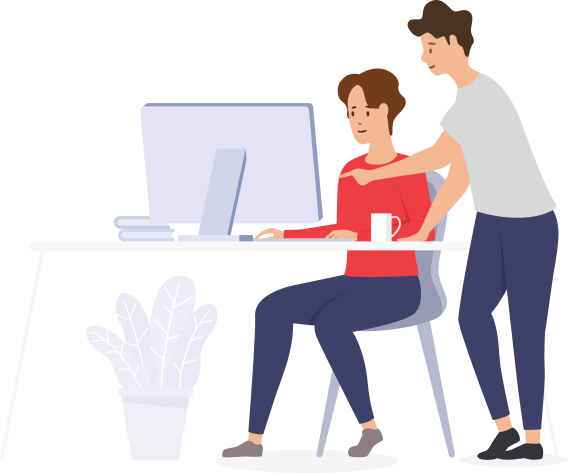 Following these custom development stages, we created a lucrative global online hiring platform. The solution is intended to help firms and recruiters quickly hire job seekers worldwide. To hire skilled workers, recruiters make a company profile. They publish and post vacancies on job boards localized for a particular country.
The Codica team developed a convenient, secure, and fast-loading platform for employers and job seekers. Thus, we provided end-users with a great experience. Also, made the solution mobile-friendly thanks to the progressive web app development services.
Below is a short video showing this recruiting platform's working process. Here, you can see how to create a job vacancy on this website.
Conclusion
Job search websites have become an innovative and effective way to hire professionals and apply for a job. Many people from all over the world visit such platforms, thus generating huge search engine traffic. It makes them a prospective business concept to invest in and generate profit.
Surely, building a job board website similar to Indeed is a pretty difficult task as it takes much effort. You need to choose your niche, solve main challenges, define the basic functionality, and implement it technically. So how to build a job search business like Indeed successfully?
If you have an experienced custom software development company you can cooperate with, it becomes much easier.
Codica has a solid background in building custom marketplace platforms. We developed many successful projects in different domains. These are finance, accommodation rentals, automotive, insurance, travel, and e-commerce. Let's get in touch, and we will bring your business idea of the job search website to reality.