Updated
11 Sept 2023
23 min
As per recent research, employment is the domain that experienced the most severe impact of the world health crisis. Finding a job and hiring suitable candidates have never been that difficult. That's when matching the right person for the right job became a new black with many advantages.
The Codica team is happy to have participated in creating the anti-crisis Wowner job matching system for the Netherlands market. The benefits the solution brings to its users include identifying the strong and the weak points of the job seeker, minimizing hiring mistakes, and others.
In this article, we will show you how Codica's experts deliver custom software product development services in action, including product design and tech stack choice. Read on to discover how we made the client's idea happen and delivered the Wowner product.
Reshaping the job search market
If you were looking for a new job recently, you would notice the significant shifts in the job search industry. Most of these changes were dictated by the pandemic and its results. Some of these changes are only at their source, so we'll see their progress in years to come.
Let's look at the significant shifts in the job search industry from both recruiters' and job seekers' perspectives.
The job industry changes from a recruitment perspective
The main priorities of recruitment professionals for the coming years are going to be:
Improving the quality of candidates with smart search systems;
Improving speed of the hiring process;
Getting more candidates for each open role;
Improving onboarding process;
Competing with other companies for candidates;
Having a more diverse talent pipeline.
Source: Jobvite report
The job search industry shifts from the jobseeker perspective
The global unemployment wave was caused by mass businesses shutting down and profit reduction. Big and small companies did their best to adjust to the new reality and shift to remote work safely. Sure thing, not all businesses survived, but those who did came out with new internal processes for their current and new employees.
Below are the leading job market trends for job seekers.
Online interviews are here to stay;
Networking is moving online;
Creating a daily routine is key to the feeling of stability;
Remote or hybrid work formats are gaining momentum;
Improving the quality of job search is the leading market priority.
How technology is changing the way people find new jobs
Technology has been playing a huge role in employee recruitment. Social media data usage, video conferencing, and tracking software help speed up and organize the process.
Candidates use tech to discover new job opportunities and apply for jobs from PCs, tablets, and phones. Personalized job match systems with filters and career advice are getting popular in finding new relevant jobs.
About ten years ago, it wasn't very easy to search for a job online using a mobile phone. But today, it's a new normal. Currently, many job search apps connect recruiters and hiring managers with candidates.
And today, we want to tell you about Wowner, a job-matching portal that the Codica team created. Let's find out how the idea of a Wowner appeared and turned into a working product.
How to make money with a job matching system
In fact, your job matching platform can evolve into a thriving financial endeavor. So, ensure that your monetization strategies align with your users' interests and business needs.
Let's explore these strategies in more detail.
Premium features
You can offer premium subscriptions that grant users exclusive benefits such as enhanced visibility, personalized job recommendations, and faster application processes. Then, monetize these features through monthly or annual subscription fees, turning engaged users into paying customers.
Affiliate marketing
It is a good idea to expand your revenue streams by partnering with relevant affiliate programs. You can recommend job-related products, services, or online courses to your users through your platform, earning a commission on each successful referral or sale. Ensure that these recommendations align with your users' interests and needs to maintain their trust.
Data analytics
Offer in-depth analytics and insights to employers seeking to refine their hiring strategies. Thus, charge a fee for access to detailed reports on job market trends, applicant demographics, and application success rates. This monetizes your data and helps employers make more informed decisions.
Targeted advertisements
Сapitalize on targeted advertising by collaborating with relevant brands and businesses. You can use user data to create personalized ad campaigns that resonate with your audience. Advertisers are willing to pay a premium for access to a highly targeted and engaged user base, making it a lucrative source of income.
Partnership
Develop strategic partnerships with educational institutions, recruitment agencies, or industry-specific organizations. So, collaborate on co-branded initiatives, such as job fairs or skill development programs, and charge a fee for participation. These partnerships can expand your reach and revenue potential.
Freelance opportunities
Another good idea is to integrate a freelance marketplace into your platform, connecting freelancers with businesses seeking short-term project support. Charge a commission on completed transactions, providing an additional revenue stream while catering to a growing workforce trend.
You may also like: How Much Does It Cost to Build a Website Like Amazon?
Types of job matching platforms
In the fast-paced and competitive job market, finding the perfect match between job seekers and employers has become increasingly challenging. Traditional methods often leave both parties frustrated and dissatisfied.
However, a beacon of hope has emerged in job matching systems - sophisticated platforms that leverage advanced algorithms to connect job seekers with their ideal roles and employers with their dream candidates.
Let's explore the different types of platforms powered by algorithms.
Artificial intelligence (AI) driven platforms
AI-driven job matching systems employ cutting-edge technologies like natural language processing (NLP), machine learning (ML), and data analytics to analyze vast amounts of data from job seekers' profiles and job postings. These platforms learn from historical data to continually refine their matching process, leading to better accuracy over time.
Skill-based matching platforms
In fact, skill-based matching platforms focus on identifying and matching specific skills, competencies, and qualifications required for a particular job. They utilize sophisticated algorithms to assess candidate's skills and experience against the job requirements, ensuring a more tailored and precise match.
Personality and culture fit platforms
Beyond technical skills, these platforms assess job seekers' and potential employers' personality traits and cultural fit. By understanding the work environment and the candidate's personality, they strive to create long-lasting, successful work relationships.
Career interest matching platforms
In general, career interest matching platforms explore the aspirations and interests of job seekers and align them with companies that offer fulfilling roles in their desired fields. These platforms aim to foster a sense of purpose and passion in employees, leading to higher job satisfaction.
Examples of the most popular market players
Job matching systems have emerged as a game-changer in the world of recruitment, revolutionizing the way employers and job seekers connect. Let's explore the most popular and potent representatives that have reshaped the way we discover, connect, and thrive in the world of work.
LinkedIn
With its vast user base and extensive network of professionals, LinkedIn stands as one of the most renowned job-matching systems globally. Leveraging powerful algorithms, employers can suggest suitable job openings to job seekers, which allows employers to find the best-fit candidates based on their skills, experience, and connections.
Indeed
As a leading job search engine, Indeed employs a robust job matching system that enables job seekers to filter and discover relevant job opportunities based on keywords, location, salary, and other criteria. Employers can also access a vast pool of potential candidates through targeted job postings.
Glassdoor
Known for its comprehensive company reviews and employee insights, Glassdoor goes beyond standard criteria to assess cultural fit and work-life balance. It empowers job seekers to find opportunities with companies that align with their values and expectations.
ZipRecruiter
Using AI-driven algorithms, ZipRecruiter delivers personalized job matches to applicants based on their qualifications and preferences. Employers benefit from the system's intelligent matching technology, which efficiently connects them with potential hires.
CareerBuilder
With a focus on cutting-edge AI and machine learning, CareerBuilder helps job seekers discover suitable job openings and assists employers in reaching candidates who align perfectly with their requirements.
Each of these job matching systems has left an indelible mark on the job market, revolutionizing how individuals find employment and businesses identify top talent. Their continued growth and innovation showcase the transformative potential of technology in reshaping the future of work.
Related reading: How to Create an Online Service Marketplace: Ultimate Guide
Conceptual basis of the Wowner job matcher product
Spring 2020 was a difficult time because of the rapid COVID-19 boost worldwide. Many businesses had to either close or survive in the new reality and support their employees and end-users.
That's when Geert-Jan Waasdorp, Co-Founder of Wowner, shared with us his idea of an individual job matching portal for people working from home.
Unlike a standard job search website, the idea behind Wowner was to use a resume scanning software for an accurate, intelligent search.
Customer's challenges before building individual job matching portal:
Launch the product fast, while this theme is hot on the job market, with minimal risks.
Build a modern career matcher for the Netherlands market that works smoothly on any device.
Implement an intelligent job search based on skills, location, and other preferences.
Create an intelligent search system that will analyze the job market, matching skills to jobs.
So, the main challenges were making the job search 100% accurate, fast, and comfortable to use on any device. And we're proud to say that Codica's experts succeeded in helping our client solve these challenges.
Creating a job search platform: key stages
Developing a job search portal is ambitious, rewarding, and impactful. To build a unique and successful job search platform, you must follow several steps and consider various factors. By offering unique features, focusing on user experience, and staying committed to quality, you can create a platform that stands out in the competitive job search industry.
Here's a comprehensive guide to help you get started:
Product discovery phase
First off, for every new project, we recommend a product discovery stage. This way, we analyze and validate our customer's ideas before providing any web app development service.
What were the benefits of the discovery phase in the Wowner job match system case? We identified customer's challenges and minimized extra costs for custom mobile app development.
By the way, we also successfully used the same approach when working on an activity booking marketplace for PlanMyKids.
Thanks to the thorough discovery stage, productive cooperation with our client, and the Codica team's expertise in building marketplaces, we delivered MVP for PlanMyKids under budget.
Web application design of a job-matching platform
We also paid extra attention to product design, from prototyping to font selection from the very beginning. Below are some crucial moments that need attention from our design team since, in the PWA design, you need to ensure that the app works smoothly on all devices.
The user flow
Following the registration in the app, the user was asked to fill out a questionnaire with five questions. It was crucial to make the filling process convenient from any device, especially mobile phones. The main challenge in website UX design was to make every step simple, straightforward, and not overloaded with questions so the user would not get tired and leave.
We also decided to demonstrate the filling progress so the user knows how many steps are left.
The language
It was also necessary to consider that the application is in Dutch. Why? Some words in this language are longer than in English; for example, "volgende stap" is the next step.
That's why we made the entire design in Dutch to understand how the job application would look and work. We double-checked whether all the words fit the buttons and whether everything looked neat.
The color palette and fonts
Colors come next in job matching portal app design. If you look on the Internet, average job websites are pretty reserved and official due to a neutral palette. With our UI/UX design services, we added bold, bright, contrast colors to the job search process with Wowner.
Working on the Wowner career matcher, our designers selected Poppins Google font. We made this choice because of its internationalist catch on the geometric genre. It supports both Latin and Devanagari alphabets. This font is perfect for modular and minimal websites like the Wowner individual job match system.
Progressive web application development
One of the most significant customer pain points was creating a solution for all platforms, especially mobiles. The choices were creating a web platform and two mobile apps (for Android and iOS) or one progressive web app (PWA) that works well on all devices.
Since our customer needed a fast and mobile-friendly solution quickly, we advised going with a mobile-friendly PWA.
So, what's a PWA, and what are the benefits of this technology for businesses?
The progressive web app is a new developing technology from Google. It combines the best from both web and mobile tech for a new-level customer experience.
The main advantages of progressive web application development service are:
Reliable app work: Thanks to pre-caching, a progressive web app can work without an Internet connection;
Increased users' engagement due to instant push notifications;
Improved conversion: The pages are fast loading, which means fewer leaving customers;
Smooth user experience across devices and operating systems;
Faster development: Since PWA is a website, only one development team is involved.
Speaking about the Wowner project, implementing a PWA was crucial for a fast and precise job search. As an extra to the speed, you can search online and find a new, perfectly matching job even on your mobile.
Testing and quality assurance
With quality assurance services, conducting rigorous testing is an excellent idea to ensure all features work as intended. Also, test on various browsers and devices to identify and resolve compatibility issues.
Then, invite users to test your platform and provide feedback. You can use their insights to improve the user interface (UI) and overall experience.
Moreover, perform thorough security testing to protect user data and privacy. Implement SSL/TLS encryption and input validation and protect against common web vulnerabilities like SQL injection and cross-site scripting (XSS).
Deploy, monitor, and support
First, choose a reliable hosting provider and deploy your PWA. Next, configure your server for scalability to handle increased traffic.
Then, it would be best to implement monitoring tools to track website performance, user engagement, and error logs. This helps identify and resolve issues promptly.
You can offer customer support through various channels like email, chat, or a dedicated help center. So, address user queries and issues promptly to build trust.
Moreover, you can collect user feedback, monitor platform usage, and analyze data to make regular updates and improvements. Consider adding new features based on user demands and market trends.
Read also: How to Build a Recruitment App in 2023: Cost, Timeline, and Best Practices
Technologies used at Codica to build Wowner
We used React, Rails API, AWS, Redux, Sidekiq, Redis, GitLab CI, TypeScript, and Material UI to create the Wowner app.
The choice of such a tech stack was well-grounded. Here's why:
React: We chose React for front-end development because it allows the creation of a top interactive user interface. Unlike Vue, React is chosen when you need to build a complex web app, like the Wowner app, that tends to grow.
Rails API: It accelerates the development of the product thanks to the huge collection of free open-source libraries and gems. Many functions are already written, thus making the development process faster.
Redux: It helps to manage the web app's state in a single permanent place. It was used to keep changes more predictable and traceable.
Sidekiq: This well-known queue-processing software is widely used by Ruby app developers to run tasks in the background.
AWS: We used Amazon Storage Service (AWS) to ensure the safe storage of multiple objects.
Redis: It is a data-structured server. It was used to ease the load of relational or NoSQL databases and applications.
GitLab CI: We used GitLab CI to catch possible bugs and errors during the early development stages. It is also used to ensure that deployed to production code complies with the code standards.
TypeScript: It simplifies JavaScript code, making it easier to read and debug.
Material UI: It is a React component library based on Google Material Design. This adaptable system was used to make stylized web development faster and easier.
Core functionality in detail
A job matching portal is a vital bridge between job seekers and employers, facilitating the convergence of skills and opportunities. To effectively fulfill its purpose, such a platform should encompass several core functionalities that ensure seamless and productive interactions for all users involved.
A mobile adaptive job search platform
One of the main challenges was to cover all platforms, especially mobile devices.
For this reason, our team delivered a web product that meets modern web standards. Namely: top security, prompt loading, user- and mobile-friendly, manageable Progressive Web App (PWA).
This way, Wowner platform users can look for new jobs and apply using their mobile phones or tablets.
Detailed user profile and Skills Passport
On registering, a user has two options: uploading a regular CV or creating a new one with the Wowner job matcher. This new CV in the Wowner app has LinkedIn-like user data, including skills and all skill levels. A user indicates the desired remuneration level, job preferences, and other conditions.
The Wowner app asks to fill out primary profile fields to find jobs based on skills. No sensitive or restricted data is required. Just basic user information: full name, email, phone, recent jobs, skills, and the level of each skill. The more details a user shares, the more chances for a resume screening software to analyze and find the perfect match.
When completed, such Skills Passports can be downloaded as a PDF and used to apply for jobs.
Need more than just a standard web solution?
We build custom software products that succeed.
Contact us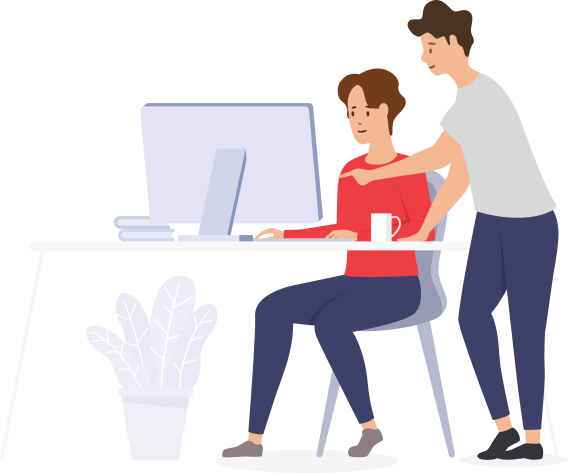 Intelligent job search based on user's CV data
Wowner job matcher provides accurate career opportunities search based on a user's CV data. To narrow down the search results, we used Google Maps API.
In addition, our development team integrated 3rd party databases of local Dutch job websites. It allows us to improve our career options.
Career Dashboard of job matching website
Upon completing their Wowner app profile, a user can access the personalized Career Dashboard. This board has a user's vacancies pool, labor market score, education, and matching jobs based on the data indicated in the previous steps.
The Wowner job match system has a list of matching jobs for the corresponding skill set and job requirements. A smart system will allow a user to take the related courses if one or some skill level lacks proficiency. On completing the needed course, a user can boost lacking skills and thus improve their Skills Passport and finally apply for the desired job.
The pool of matching jobs
Every position on this job search website has a particular set of parameters. Among them are a date, description, responsibilities, and an opportunity to apply from the application. A user can start the most exciting job openings.
Results delivered when developing the Wowner job search system
Below is the value our team delivered to the client.
We developed a ready-to-the-market job match platform within a short time frame.
Our specialists designed and launched an individual job matching portal based on the PWA technology. PWA development is a combination of web and native applications. It supports push notifications, offline work sessions, and you can install it right on the homescreen.
We implemented an intelligent search system that makes job search by skills faster and easier. The search is based on the user's hard and soft skills and requirements. Such as monthly/hourly rate, remote/onsite work, and work on weekends, night shifts, and so on.
This intelligent job match system analyses a user's career chances in the labor market based on the data provided. In case certain skills lack experience, the system offers related courses for professional development.
Finally, we've done an integration with the 3rd party APIs. Namely, Dutch job website databases. It was necessary for relevant job recommendations.
Cost to develop a job matching portal like Wowner
Creating a job-matching portal is a complex process that involves various factors. So, the developing cost can vary significantly depending on your specific requirements and business goals.
Let's check key cost considerations to help you better understand the investment required for such a project:
Development team

If you plan to incorporate advanced matching algorithms, you'll need skilled professionals, including front-end and back-end developers, UI/UX designers, database experts, and machine learning engineers.

Technology stack

Decide whether you'll use open-source or proprietary software, and select programming languages, frameworks, and libraries accordingly.

Features and functionality

The complexity and scope of features you want to include in your job matching portal will directly impact development costs. Basic features may include user registration, job posting, and matching algorithms. By the way, advanced features like AI-powered matching, chatbots, and candidate assessments will increase the development time and cost.

UI/UX design

An intuitive and user-friendly design is crucial for a job matching portal. Investing in quality UI/UX design will enhance user engagement and satisfaction.

Data storage and security

You'll need robust database solutions and security measures to protect sensitive information. Costs can rise with the complexity of data management and security requirements.

Testing and quality assurance

Thorough testing is essential to ensure the platform's reliability and security. This includes manual and automated testing, which can add to the overall project cost.

Regulatory compliance

Depending on your location and the scope of your portal, you may need to adhere to specific labor laws and data protection regulations. Moreover, compliance efforts can impact development and operational costs.

Marketing and promotion

Remember to budget for marketing and promotional activities to attract job seekers and employers to your platform once it's launched.
Below is a table that shows the approximate prices of building a job matching portal like Wowner. Let's take a closer look!
Cost to create your job matching portal like Wowner
Features
Time, hours
Cost ($50/h)
Design
UX Development
64
$3,200
UI Development
96
$4,800
Architecture
Project setup
16
$800
DB structure
32
$1,600
Integrations
Payment (Stripe or PayPal)
64
$3,200
Main functionality
Authorization and security
72
$3,600
User profiles
42
$2,100
Homepage
84
$4,200
Notifications
64
$3,200
Search and filters
96
$4,800
Company reviews
44
$2,200
Messenger
32
$1,600
Company page
96
$4,800
Job listings
48
$2,400
Wishlist
32
$1,600
Job posting
48
$2,400
CV builder
96
$4,800
Salary calculator
64
$3,200
Employers panel
82
$4,100
Applicants panel
84
$4,200
Admin panel
96
$4,800
Non-development activity
Project management
64
$3,200
Quality assurance
64
$3,200
Code review
48
$2,400
Total
1528
$76,400
Thus, creating a job matching portal like Wowner costs $76,400. This is the approximate budget you will need to create a job platform like this. It would be best if you understood that the final price will depend on the requirements and priorities of your business. Also, the price will vary depending on the hourly rate of your development team.
Related reading: How Much Does It Cost to Build an Online Marketplace in 2023
Final words
Finding a new job during the COVID-19 pandemic became very hard. And not only because of high unemployment rates. The job search market has changed. We are witnessing such trends as hybrid work, virtual interviews, and smart job match systems with a personal job match.
Do you want to improve people's lives? Get in touch with Codica's experts and receive advice about the best-suited solution for your idea. We will deliver a unique web product that meets all modern web standards.
Find out more about our web projects that the Codica team delivered for our customers worldwide.