What criteria do we pay attention to when we want to order some service? Certainly, the cost is important.
When it comes to website development, the final cost depends on many factors. The first and one of the most important factors is what kind of website you want to create.
In this article, we will try to help you understand how much it costs to build a website, and estimate the approximate cost of your website's creation.
Types of websites
Notably, market analysis shows that the main pricing factor is the type of website.
For example, a simple business card website cost will be lower than an online store website cost. These sites have different structures and functions.
Simply put, a business card site usually consists of several pages. It provides necessary information to the visitor and enables them to contact the company representatives.
To compare, an e-commerce custom website can consist of hundreds or thousands of pages. It can help visitors to:
Search for products and compare prices;
Make and pay for purchases;
Make wish lists and share them;
Keep track of new products, or products of a certain category;
Track purchases and delivery in their account;
Get and spend bonuses, take part in promotions.
Therefore, the cost of websites depends on their purpose, web design complexity, and functionality. There are many types of websites, but we will share with you the most popular ones.
E-Commerce Websites
Obviously, you know such giants as Amazon, AliExpress, and Ebay, which are great examples of e-commerce websites. To put it short, e-commerce websites, or marketplaces, are built to sell goods or services.
More examples of e-commerce marketplaces:
For example, one of our successfully completed projects by Codica team is the first online auto marketplace in Africa. Our experts worked thoroughly on web design and optimized a platform for smartphone users. As a result, our client received a fast-loading and user-friendly custom website.
Related reading: Online B2B Marketplace Development: Step-by-Step Guide
Web Portals
Usually, web portals are developed for the internal purposes of organizations, or institutions. For instance, a school may have a web portal that allows students to access information about their courses or grades.
Examples of web portals:
Landing Pages
A landing page is a web page with the main task to compile contact information of the target audience. It is used to increase the advertising efficiency, and also, expand the customer audience.
Examples of landing pages:
Source: UNAwheel.eu
Blogging Websites
The main task of a blogging custom website is to share information on a specific theme. In brief, it is a web page with articles, also called blog posts.
Examples of blogging websites:
Business Card Websites
A business card website is a small site composed of one or several pages. It contains basic information about an organization, individual, or company.
Examples of business card websites:
It is important to mention that a business card website is not the same as a landing page. Certainly, there are similarities because both types of web resources have one page and brief information about the company. However, the landing page is created for an offer (a temporary offer that stimulates sales growth), and the business card rarely contains information about discounts or promotions.
Source: Cooperandbrave.de
Community Forum Websites
A community forum website is a site for communication between Internet users on one or more topics. Initially, users need to register to start or join existing discussions.
Examples of community forum websites:
Magazine and News Media Websites
Magazine and news websites are similar to blogging websites. However, they are more focused on sharing informative and educational materials. Meanwhile, blogging websites share personal opinions and ideas.
Examples of news media websites:
For example, recently, Codica team helped an African online news portal DUMA develop and scale their existing solution. Our task was to make a high-quality redesign of the platform, migrate to AWS without downtime, and optimize the web application for mobile use.
As a result, the DUMA news portal now covers 11 locations in Africa and has 2 ecosystems with 17 live websites and more under development.
Video Streaming Websites
The popularity of video streaming websites, such as Netflix and YouTube, have surged over the last decade. So, if you want to create this type of website, developing a unique solution will help you stand out in the market. For example, the Twitch service was created from scratch, although there already were similar solutions on the market.
Examples of video streaming websites:
Do you want to create a platform like Netflix?
Hire our expert team to implement your idea.
Let's talk!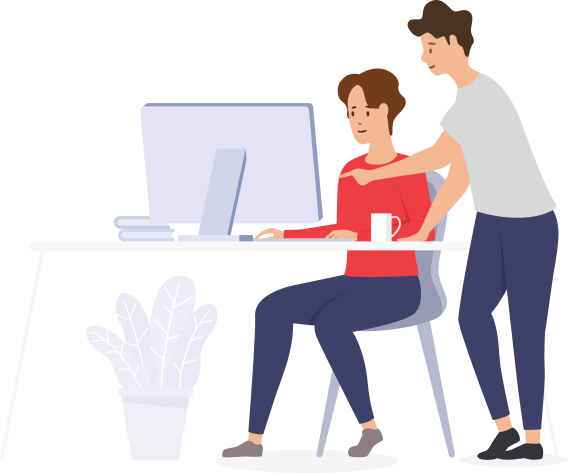 Corporate Websites
A corporate website is a high-grade and full presentation of a company on the Internet. It presents a detailed description of the company's activity, its goods, or services. The main goal of this type of website is to engage new customers or partners (or enhance current partnerships). Moreover, a corporate website helps to develop business by demonstrating the advantages of the company.
Examples of corporate websites:
Source: Apple.com
How to build a website?
There are two main approaches to website development. You can use ready-made tools such as WordPress, Wix, Squarespace, Weebly, or create a custom website from scratch.
Regardless of the option you choose, when you decide to create a website, the question is: should you do it yourself, hire a freelance web developer and designer, or finally - collaborate with an agency? All these approaches have pros and cons. The best choice for you depends on the time and budget you have.
Let's compare these three options to build a website more closely.
Option 1: Do it yourself
Nowadays, using Google, you can find all the information you need about website development and build it yourself. Furthermore, the cost of independent work seems to be lower. Is there any catch?
Undoubtedly, the lack of development experience is one of the main problems for a founder. If you want to build a custom website yourself, and not use an out-of-the-box solution, there are many aspects you need to be aware of.
For example, you need to learn the basics of HTML, understand the administrative panel, install and configure the template, add the necessary plugins, and understand many other nuances.
All this can be difficult if you are a novice in custom website building.
Pros:
Development costs will be lower;
You can choose any web design you want.
Cons:
The result may not be what you assume;
You'll spend plenty of time learning the trade;
Great chance to make many mistakes;
You can waste more money later on to correct deficiencies.
Summing up, if you have a tight budget and want to quickly create a basic website using a ready template, of course you can try it yourself.
However, when you need a more complex solution with custom design and business logic, our recommendation would be to hire experts - this way you will be able to save time and money.
Option 2: Hiring a freelance web developer or designer
There are a lot of sites where you can find freelancers for your project: Upwork, LinkedIn, Behance, Fiverr, and many others. Indeed, hiring freelancers will be cheaper than hiring an agency, but you should be very careful when choosing the person to build a website.
Pros:
The website cost will be lower than hiring an agency;
You can get a more personal approach.
Cons:
You are limited to the resources and skills of the freelancer;
Sometimes freelancers are not reliable.
Besides, the country where you decide to hire the web developer also affects the final price of website creation.
Option 3: Hiring an agency
Hiring a website development agency to create your website is a traditional approach which has many advantages.
Pros:
Website will be created on time;
Your website will be of high quality;
Your website will be well optimized;
You'll receive a custom-designed website.
Cons:
The website cost will be higher;
The right company can be difficult to find.
What option should you choose?
So, which approach is better: doing it all yourself, hiring a freelancer or working with a website development agency?
In general, the best way for those who value time and want to get positive results is to hire an experienced agency. Of course, the cost of website development increases significantly. But you will get major benefits: a well-coordinated team, streamlined development process, high-quality solution, transparent communication.
Usually, the web agency's team is located in the same office, which ensures better communication and efficiency when working on a project.
Furthermore, the employees in an experienced agency have already created multiple websites like yours. Thanks to this, you will benefit from their combined knowledge, expertise and the set of skills needed to build a high-quality website.
To put it in a nutshell, hiring a professional team is an opportunity to make a high-performing website, while avoiding risks associated with building a new web solution. Such risks can include missed deadlines, wasted website development costs and other problems.
At Codica, we helped many businesses to create unique and eye-catching custom websites from scratch. For instance, one of our recent projects is PlanMyKids - an online activity planner.
Applying our development expertise, we built a user-friendly online service marketplace that allows busy parents to find and book activities for their children.
Our task was to create a personalized, trusted online service with a child-focused web design, and we are proud of the results.
As a result of collaboration with Codica, our customer, David Watkins, got the platform within the timeframe and minimum website development cost. Afterwards, he decided to continue working with our team to keep developing the product. Below you can see a review from David Watkins about our cooperation.
What team will you need for website development?
The development of a high-quality website requires qualified specialists. Generally, the number of team members to build a website varies depending on the type of site and its complexity.
So, who are all these people that a web development team typically includes?
Project managers organize the website development process, find out the customer's needs and discover solutions for them. In general, a PM is a person who is responsible for all the processes of maintaining and successfully completing a project. The main goal of the project manager is to implement the customer's idea on time together with the development team. A PM sets tasks, monitors their implementation, and holds regular meetings with the team.
Usually, the development team has designers who perform both UI and UX roles. The aim of the UI/UX designer is to develop a user-oriented interface that helps users understand how to use technical products.
Frontend and backend developers
Frontend developers are responsible for the functionality of the web interface. They translate a design into code.
To compare, backend developers are responsible for the internal processes of sites. For example, they build data exchange, select systems for storing and managing information, and set up payment gateways.
A QA engineer is a quality assurance specialist. The main task of the QA specialist is to find errors (often called bugs) in the operation of the web product. QAs try to look at the product from the viewpoint of the end-user. Therefore, sometimes they "intervene" in the development process and suggest adding more convenient functions to the program even before the QA stage has started.
For the subsequent promotion of the site, the team should include:
A search engine optimization (SEO) specialist is a person who promotes websites in search engines. Thanks to website optimization service, your site will gain more visibility in the search engine results. Therefore, more potential customers will visit the site.
Content managers manage the process of filling the company's website. Their main task is to ensure that the site and social networks, and newsletters always have fresh information that attracts users.
A copywriter is a specialist who creates text content. These can be thematic articles for a site, posts on social networks, email newsletters, press releases.
Also, in different situations, you may need additional specialists to build a website. For example, they can be photographers, animators, consultants, artists, and others.
Have an idea for a startup?
Our specialists know how to create a website your business needs to succeed.
Contact us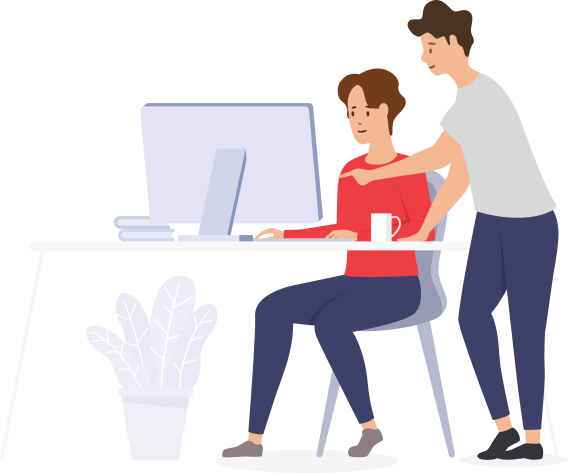 What does the cost of a website consist of?
The more complex the functionality of your website is, the more hours of programming and project management will be required to implement your idea. It means that each website's feature will need to be tested. Obviously, web testing also requires additional work hours and the developer's resources.
And now, let's see the main factors that impact the cost of a website.
The website development cost consists of several components such as:
development price;
web design;
type of website (company website, landing page, online store);
web hosting cost;
domain registration fee.
Pricing is affected not only by the creation of the site but may also include additional services such as:
support and maintenance;
content filling;
promotion, etc.
To answer the question of what the cost of a website consists of, you also need to figure out how the price is formed, and what the stages of development are.
Website development
Web development is the most significant part of the budget. Let's take a look at the main stages of creating a website, to help you better understand how it works.
Research and discovery
At first, the concept of a future website is discussed with the client, goals are defined, and tasks are set. Notably, the software project discovery process is one of the most critical stages in custom website development.
In brief, the main goal of this stage is to define the requirements and analyze the client's needs. Consequently, the customer receives accurate project estimation and finds out the website development costs.
Related reading: What is Project Discovery Phase in Custom Software Development
Since the final website cost is not very low, it's better to start by developing its basic version. Creating a minimum viable product (MVP) with basic features will help cost-effectively and quickly test your idea.
Then the discussion is held within the team, the hours allotted to the website development team are counted. What's next?
UX/UI design
Based on the data received, the project manager writes the terms of reference. The designer creates prototypes. After that, website layouts are drawn: the time spent depends on their number. For example, a complex online store requires at least 300 hours.
Web development
The approved pages are handed over to the frontend developer, who "enlivens" the pictures. They both, with a backend developer, start working with the code.
Optimization and QA
Then the QA engineer checks the quality of the website layout functionality, usability, and performance. Bugs and errors are fixed and rechecked after correction. Finally, the frontend and the backend parts of a site are tested.
Website testing is a critical stage in web development. A web system must be thoroughly tested before it is released to end-users.
Deploy, monitoring and support
After launching a website, you may also need web support to ensure the stable and secure operation of the site. This service is relevant when the range of your site's products is constantly growing. Therefore, you need to update information, add articles, news, post videos, and so on.
Furthermore, web support is necessary when there are problems with the operation of the site, or you need to change some site's functionality.
Website maintenance is complicated to do on your own because interaction with the resource must occur at several levels, from design to security. As a rule, professional web development agencies employ qualified specialists who take responsibility for the site's operation and guarantee its continuity.
Additional stages
Certainly, the "scenario" of the website development process can change depending on the project. For example, if the site is going to be promoted in search engines, then an SEO specialist is involved from the very beginning.
UX/UI design costs
The website design price depends on how long it took to create the website layouts. Simple pages (news, promotions, registration) are cheaper, while complex ones (product card, shopping cart, product list) are more expensive.
In general, the web design cost can range from $300 to $20,000 and over, depending on what you want your website to look like, and how complex it is. We recommend you create a unique design because it is better promoted by search engines, unlike template-based sites.
Moreover, the designer's qualification is also important for website layout creation. Thus, it is better to cooperate with the agency rather than delegating part of the work to freelancers. The website layout developed by "third-party" designers can lead to problems at the layout stage.
Source: GoodFirms
In addition to the web design of pages for PC, an adaptive design for phones and tablets is also important. Sometimes, customers need the development of native mobile applications. Clearly, today we can't do without a mobile version.
Therefore, depending on the application type we either offer our clients to build a progressive web app (PWA) or a cross-platform mobile app with React Native.
Related reading: How UX Design Solves Online Marketplace Issues
Content creation and marketing
Many business owners still hope that customers will find their sites on their own. Unfortunately, it doesn't work like that. Unless you are selling something very specific, you will have dozens or even hundreds of competitors. Furthermore, many of them have existed for a long time and successfully use the full range of SEO tools for websites to advance to the top.
From the very beginning of website development, it is crucial to consider the current requirements of search engines in terms of SEO for websites. Notably, a huge amount of work is carried out both before the platform launch and after it.
Certainly, the more complex the custom website is, the more time the SEO specialist needs to promote it, and the higher the services' price. Undoubtedly, it is far better to do the best from the beginning and hire an expert, than to waste time and money, and correct mistakes later.
Website marketing expenses you may encounter:
Pay Per Click Advertising (PPC)
The fastest way to promote your website is to set up an advertising campaign on Google. You enter data about a product or service and start showing it to potential customers. You should pay for every visit of the users to your site. The disadvantages of this method include the fact that the cost per click is not the same in different niches.
For example, one product can be advertised for 1 cent per click, and another - for 2-3 dollars. At the same time, there is no guarantee that the person who opened the site will make a purchase. In order not to waste your budget, you need to hire an expert who will create the marketing strategy correctly.
Search Engine Optimization (SEO)
SEO tools for websites help drive organic traffic to your page. It works, when the user enters a query in the search bar and your site is offered in the top results. Therefore, the higher the position of your resource for specific queries, the more chances you have to get a potential buyer.
According to Backlinko research, the majority (59%) of users visit only the first page of the search results. Interestingly, just 6% of users click through four or more results pages.
In brief, SEO promotion is a long work that requires a defined set of knowledge. The price of the website optimization service depends on the niche, the number of keywords, etc. On average, search engine optimization services can cost $500 - 1500 per month.
High-quality content not only gives the user the necessary information. Moreover, it also has a positive effect on website optimization. Pages include key queries that the search engine analyzes and determines the place of a particular page in search results.
As a rule, the copywriter writes the text according to the website features and its niche. Each page on the site serves a specific purpose. Basically, the text's aim is to sell or engage readers. Thanks to a qualified copywriter's work, a well-written text can sell a product or service.
On average, copywriting services cost starts from $25 to $500 and over per page.
Social media marketing (SMM)
Usually, people spend a lot of time on social networks. You can take advantage of this and promote your custom website on Facebook or Instagram. To put it simply, SMM helps increase brand awareness and builds trust with customers. Basically, the cost of SMM services start from $400 per month.
Below you can see Statista's data about the most popular social networks worldwide.
Source: Statista
To sum up, investing in digital marketing is a necessity. Undoubtedly, the marketing services will help you attract more users to your website.
Domain name, hosting and SSL costs
Web hosting
Creating a custom website implies not only the implementation of a web design project. To make your site available on the Internet and visible to people worldwide, you need to purchase hosting, which means that you will rent space on a server.
There are four types of web hosting services:
Shared hosting;
VPS (virtual private server) hosting;
Cloud hosting;
Dedicated hosting.
Depending on the size and purpose of your site, you will have to pay from a few dollars per year to hundreds of dollars per month for web hosting.
Domain name
Also, you will need to choose a domain name. Your domain name is the address of your site on the internet and is what users need to know in order to find you. Preferably, you should have a simple and bright domain name containing your brand or company name. Notably, you can expect to pay extra website costs for popular extensions like .com or .org.
By the way, a domain cannot be bought forever because the ultimate owner of all domains is ICANN (Internet Corporation for Assigned Names and Numbers). Therefore, all you should do is rent a domain for a certain amount of time and then renew your domain for as long as you plan to use it.
Source: Educba.com
SSL certificate
Moreover, your site needs a Secure Sockets Layer (SSL) certificate to protect the users' personal data: logins and passwords, bank card numbers, email addresses, etc.
Notably, the SSL certificate is beneficial for the site owner. This way you confirm that your site is safe and takes care of customers. In brief, the less risk for users, the higher the reputation of the company. The cost of SSL certificates may range from $1 to $125 per month or $10 to $1500 per year.
Clearly, maintaining a site on your own without a certain level of knowledge and experience is difficult. Thus, the errors that arise as a result can affect functionality and performance in general. So, you definitely need technical support for your custom website. Notably, many businesses invest thousands of dollars per month on tech support.
To sum up, website development cost depends on web design, site structure, customer's wishes for functionality, and so on.
How much does building a website typically cost?
Now, we come to a tricky and interesting topic about the website development cost.
Surely, the more complex website features you want to implement, the more expensive the site will cost, and the longer it will take to create it.
Nevertheless, you should bear in mind that a well-built site with a quality web design can bring you a new customer audience and money. Do not neglect the opportunity to make your company visible on the Internet. Your competitors are probably already on the web, so why should you stay on the sidelines?
We have already discussed all the possible aspects of a custom website building. So, let's look at the price range for developing and maintaining a website, depending on the website's type. In this estimate, we took the average hourly rate of Eastern European software development agencies.
Nowadays, most companies offer the following approximate website cost:
How much do different website types cost to build?
Type of website
Average time to build, hours
Approximately cost, $

Landing Page

80 hours

$700

Business Card Website

120 hours

$6000

Corporate Website

800 hours

$40,000

Blogging Website

800 hours

$40,000

E-Commerce Website

1,000 hours

$50,000

Web Portal

1200 hours

$60,000

Video Streaming Website

1,500 hours

$75,000

Magazine and News Media Website

1,200 hours

$60,000

Community Forum Website

800 hours

$40,000

Educational Website

1,500 hours

$75,000

Classifieds Website

1,300 hours

$65,000

Job Search Website

1,500 hours

$75,000

Marketplace Platform

1,500 hours

$75,000

SaaS Solution

1,500 hours

$75,000
Please, pay attention that only your website development partner will be able to estimate the final cost. If you have a clear vision of the product, formulated requirements, and wishes, the project estimate will be more accurate and cost-effective.
Also, we want to caution you that the customers who order a cheap website developer may face the following:
Instability in the work of web hosting and the entire project;
Errors and bugs in the functionality of the website;
Incompetent support from the developer;
Loss of existing customers, stoppage of sales, loss of profit.
To sum up, it's up to you whether to save on the website cost. But a profitable resource that increases traffic and sales, cannot be very cheap.
Top mistakes made in building a website
First of all, you should not save on web design because it is the face of your site, and the loyalty of your visitors will depend on how user-friendly and attractive it looks. The navigation should be intuitive even for those who are not too familiar with the online world.
Also, do not economize on the layout and software of the site.
And finally, one of the most common mistakes companies make is saving the cost of website content. It is a common misconception that anyone can write a good text. Often, the users are not interested in unprofessionally written news, posts, or articles.
In many cases, the website cost, even if it seems high to you at first, will be absolutely worthwhile. Most importantly, the main thing that you get in the end is a full-fledged and effective tool for developing your business.
Bonus: estimate for different website types
By the way, we prepared for you a list of our articles that also answer the question: "how much does it cost to build a website?". We will tell you how to build different types of websites like Amazon, Airbnb, or a video streaming platform like Netflix in detail.
How can Codica help you to build a website?
Codica has accumulated extensive experience in custom website development. Since 2015, we have been helping our clients to thrive by successfully launching websites. Our aim is to create websites that are fast-loading and professional-looking. Thus, our clients get quality traffic and increase sales.
At Codica, we pay attention to such aspects as:
Strict adherence to deadlines;
Established and transparent development process;
Excellent communication and regular updates;
Deep expertise of the team involved in your website development.
Meantime, we want to share with you one of our successful projects, a world-first accommodation search website for expats. The project's goal was to make relocation for expats easier by helping them to find accommodation. Our task was to build the first version of the product in short time frames and with minimal website cost.
Additionally, the platform had to be fast-loading and have an easy-to-navigate interface. We implemented all requirements of the client. Furthermore, our experts built advanced search filters and boosted user experience. On the technical side, our team worked with Google Maps Directions, Firebase, and Distance Matrix API.
Thus, we created a powerful software solution to the difficulties that people encounter. Our client received a convenient and styled version of the website, thanks to our development team:
Project managers;
Frontend and backend developers;
UI/UX designers;
QA engineers.
As a result, our client successfully presented the MVP to early investors. Moreover, the cost of setting up a website allowed our customer to save their resources.
Find a minute to see more case studies in our portfolio.
Summary
So, we hope our detailed guide helped you answer the question: how much does it cost to build a website.
Undoubtedly, website development is a powerful marketing tool. It enables you to solve many issues: inform, sell, advertise, create a company image and increase customer loyalty. And by choosing a professional web development agency, you will save your time and website costs in the long run.
If you entrust the development to experts, you will get a high-quality, optimized website that helps you to grow your business. Furthermore, you will have a contract guarantee from the agency. And equally essential, that you will receive further support after the project completion, not just product delivery.
If you are looking for an experienced web development company, we would love to assist you and your website succeed. Contact us to discuss your idea.